Missouri Could Become the First State Without an Abortion Clinic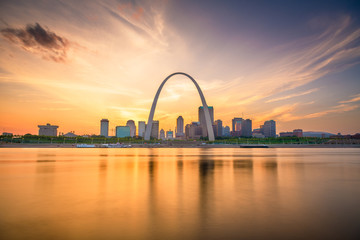 Missouri Could Become the First State Without an Abortion Clinic
On Monday, a state arbiter in Missouri will hear a case that could remove the last remaining abortion clinic in the state. Planned Parenthood sued the Missouri state health department in June after officials failed to renew their St. Louis clinic's operating license. According to the state, Planned Parenthood has failed to meet several operating standards, which include mandatory interviews with physicians who were present for what the department says were potentially life-threatening abortion procedures. Planned Parenthood argues that their plan to close the clinic is politically motivated, which the state denies. "Regardless of if you support abortion or not, Planned Parenthood should be able to meet the basic standards of healthcare under the law," Missouri Governor Mike Parson said in May. Should Planned Parenthood be forced to close their facility, Missouri would be the only state in the country without an abortion clinic. Last week, Planned Parenthood secretly opened a large clinic in Illinois, located a short drive from Missouri. "While we continue the fight to maintain access in Missouri, we are excited to expand our abortion services in Illinois," Colleen McNicholas of Planned Parenthood said last week. According to PRRI data, nearly one in five (19%) of Missouri residents think abortion should be illegal in all cases. 
Can Buttigieg Sway Black Voters?
A recent piece by Trip Gabriel in The New York Times examines whether Democratic presidential candidate Pete Buttigieg can successfully court black voters. Buttigieg, who is openly gay, has recently ramped up voter outreach in the southern states. During a recent speech in South Carolina, Buttigieg made a veiled reference to his sexuality and the social hardships he has endured. "All of us in different ways have been led to question whether we belong," Buttigieg said. "And I know what it is to look on the news and see your rights up for debate. All of us must extend a hand to one another. Because I also know what it is to find acceptance where you least expect it." In interviews with black southern Democrats, the Times found at least one voter who said they would not vote for Buttigieg because he was gay. Others, such as Leon Maxwell, a pastor at St. Peters A.M.E Church, are more accepting. "I was not called to judge people, I was just called to love people. All I want to know is that we have someone who is going to try to bring people together rather than tear people apart," Maxwell said at a recent event. PRRI data shows that 45% of black Protestants oppose same-sex marriage, down from 59% in 2013. 
John Conyers: 1929-2019
Former Michigan Rep. John Conyers Jr., the longest-serving black Congressman in history and a founding member of the Congressional Black Caucus, has died. First elected to Congress in 1964, Conyers was a longtime champion of civil rights legislation. "From co-founding the Congressional Black Caucus, to advocating for the creation of Martin Luther King Day, some of the most important civil rights victories of the last half-century would not have been possible without the enduring leadership of Rep. Conyers in Washington," said Derrick Johnson, President and CEO of the NAACP, in a statement. Throughout his time in Congress, Conyers was a vocal critic of the Vietnam, Persian Gulf, and Iraq Wars. At the time of his election, Conyers was one of only five black members of Congress. In the ensuing decades, Conyers served in Congress for 10 different presidential administrations. Conyers resigned his congressional seat in 2017 amid harassment allegations. He was 90 years old. 
Trump Booed at World Series
During an appearance at Game 5 of the 2019 World Series, President Donald Trump and other Republican politicians were booed by the assembled crowd at Nationals Park. Though the president received some cheers when he was shown on the scoreboard in the third inning, others could be heard chanting "lock him up." Trump was shown cheering along with the crowd during a portion of the evening dedicated to thanking veterans for their service. Among Trump's guests at the game were Sen. Lindsey Graham (R-SC) and Rep. Matt Gaetz (R-FL). According to PRRI's most recent data, only about one in three (35%) Americans say they have a favorable opinion of the president, and 64% say they have an unfavorable opinion, for a net rating of -29%. A plurality (48%) of Americans say they have a very unfavorable opinion of Trump, the highest since he took office. While Trump's favorability among Republicans remains extraordinarily high (82%), it is in the single digits among Democrats (6%).