Merriam-Webster Dictionary Adds 'They' as Nonbinary Pronoun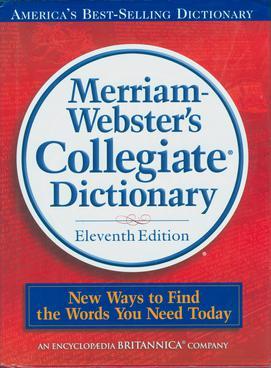 Merriam-Webster Dictionary Adds 'They' as Nonbinary Pronoun
On Tuesday, Merriam-Webster announced that it would add "they" to its dictionary as a nonbinary pronoun. The dictionary now includes a definition of the word as a person who has a nonbinary gender identity. In giving an example of its use in a sentence, Merriam-Webster writes: "I knew certain things about … the person I was interviewing.… They had adopted their gender-neutral name a few years ago, when they began to consciously identify as nonbinary — that is, neither male nor female. They were in their late 20s, working as an event planner, applying to graduate school." In a 2019 PRRI survey, respondents were asked about their beliefs on gender identity. Just over half (55%) of Americans believe there are only two genders, including 43% who say they feel strongly about this, while 40% of Americans believe that there is a range of possible gender identities, including nearly one-quarter (24%) who say they feel strongly about this. Nearly three-quarters (73%) of Republicans believe that gender is strictly binary, including 62% who strongly agree, compared to 50% of independents and 45% of Democrats.
Arizona Supreme Court Rules Two Business Owners Not Required to Make Invitations for Same-Sex Wedding
The Arizona Supreme Court ruled on Monday that a 2013 Phoenix law that added "sexual orientation, gender identity or expression" to its nondiscrimination ordinance violated the free speech and religious rights of two business owners. Joanna Duka and Breanna Koski, Christian business owners of a wedding invitation business, filed a lawsuit against the city to challenge its ordinance. "Duka and Koski's beliefs about same-sex marriage may seem old-fashioned, or even offensive to some," the court decision reads. "But the guarantees of free speech and freedom of religion are not only for those who are deemed sufficiently enlightened, advanced, or progressive. They are for everyone." A PRRI poll looking at support for religiously based service refusals found that three in ten (30%) Americans say they think it should be permissible for a small business owner in their state to refuse to provide services to gay or lesbian people if doing so violates their religious beliefs, while two-thirds (67%) say they should not be allowed to do so.
Border Wall Could Destroy 22 Archaeological Sites
"Bulldozers and excavators rushing to install President Trump's border barrier could damage or destroy up to 22 archaeological sites within Arizona's Organ Pipe Cactus National Monument in coming months," The Washington Post reports. The construction could also harm the "unexcavated remnants of ancient Sonoran Desert peoples" as well as the Old Salt Trail, a prehistoric trade route. What makes this report unique is that unlike the concerns that have been raised by landowners and advocacy groups, the information is coming from the National Park Service. The Department of Homeland Security is currently asserting a 2005 law that allows them to waive federal constraints—including the Archaeological Resources Protection Act, the National Historic Preservation Act, and the Endangered Species Act—that could have prevented the barrier's progress. According to the 2018 American Values Survey, nearly six in ten (58%) oppose building a wall between the U.S. and Mexico, while about four in ten (41%) Americans favor this policy. Eight in ten (80%) Republicans favor building a wall along the border, while eight in ten (80%) Democrats oppose building a wall along the border.
The Electoral College's Republican Bias
The Electoral College has seen its share of criticism in recent years. The embattled political process used to elect presidents has diverged from the popular vote more than once, causing some to push for a different electoral mechanism. A new analysis by three economists at the University of Texas at Austin examines how often this inversion (a term for which the popular vote winner loses the election) could take place under the current system. The study found that in elections where one party wins the popular vote by a single point, inversions are expected in 40% of elections. Strikingly, the report found that Republicans should be "expected to win 65% of Presidential contests in which they narrowly lose the popular vote." This could explain the political partisanship that exists when it comes to Americans' attitudes about the electoral college. PRRI's first Democracy in Crisis Survey, in partnership with The Atlantic, found that more than eight in ten (81%) Democrats say presidential elections should be decided based on the popular vote. In contrast, fewer than half (46%) Republicans say they should be decided by the popular vote, while a slim majority (51%) favor the Electoral College.