Local News On Life Support Even with Coronavirus Interest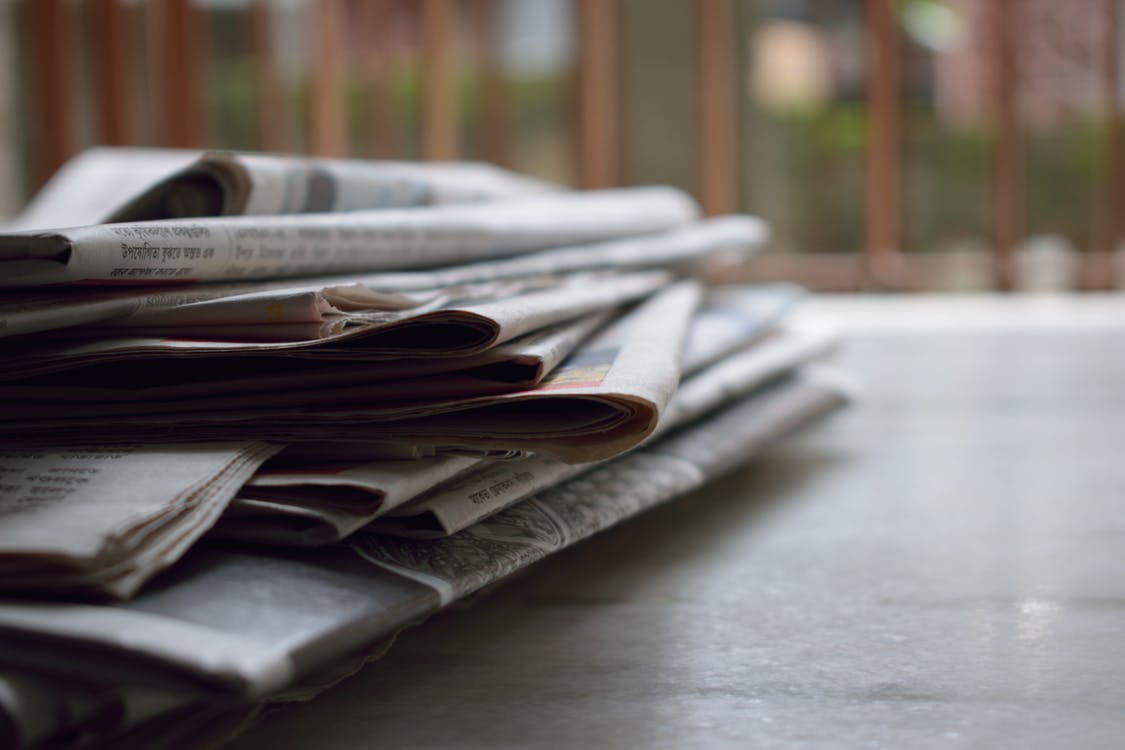 A recent report from The Associated Press details the struggles local newspapers are facing during the coronavirus pandemic. Though interest in coverage of how the virus impacts small towns is high, local sports teams and businesses have been shuttered due to stay-at-home orders, resulting in jobs such as sports reporters and sales staff to disappear. This is occurring after a decade and a half in which local news staffs have been gutted by the rise of digital media. "More than 2,100 cities and towns have lost a paper in the past 15 years, mostly weeklies, and newsroom employment has shrunk by half since 2004. Many publications struggled as consumers turned to the internet for news, battered by the Great Recession of 2007-2009 and the rise of giants like Google and Facebook that dominated the market for digital ads," the Associated Press reports. Just this week, massive layoffs, pay cuts, and furloughs have occurred at media giants Entercom and Gannett. Despite a sharp decrease in local news availability in the last fifteen years, PRRI data shows that Americans still have deep trust in their local news outlets. About one in five (19%) list local news outlets as the ones they trust the most to have accurate information. 

Catholics for Trump Launches with Controversial Priest 

In a livestream event on Tuesday night, the campaign to re-elect President Donald Trump launched their latest initiative, Catholics for Trump. Among the evening's guests was Frank Pavone, a Catholic priest and president of Priests for Life. Pavone, himself a controversial figure in the Catholic Church, believes Trump represents Catholic values. "If you step back and ask, 'Aren't these all Catholic values? Aren't these all things that the Church is always talking about?' They are," Pavone says of Trump's campaign positions. According to Lucas Acosta from the Human Rights Campaign, Catholics for Trump does not represent Catholic values and instead will elevate "extremists and [cement] himself and his campaign as out of step with modern Catholic voters." Acosta cites PRRI data to suggest that "U.S. Catholics are more likely to support LGBTQ rights than the average American largely due to Catholic values of inclusion and justice." PRRI data shows that more than seven in ten (72%) of white Catholics and 71% of Hispanic Catholics support LGBTQ nondiscrimination protections, slightly more than all Americans (69%). 
College Students Spring Break to Mexico Ravaged By Coronavirus 

Nearly fifty college students from the University of Texas at Austin who attended a recent spring break trip to Mexico have been diagnosed with the coronavirus. The students chartered a private plane to Mexico despite warnings and growing concerns over the safety of congregating in large groups, and traveling. The New York Times estimates that about 70 total students traveled with the group. The interim medical director of Travis County, where the university is located, explained why young people need to be concerned about the virus. "The virus often hides in the healthy and is given to those who are at grave risk of being hospitalized or dying," Dr. Mark E. Escott explained. "While younger people have less risk for complications, they are not immune from severe illness and death from Covid-19." PRRI data gathered between March 17-22 shows that when given a list of eight activities, young people age 18-29 (43%) were less likely than Americans age 30-49 (53%) to say that they would avoid said activities. This difference is not statistically significant due to small subgroup sample sizes. 

'Some Good News' Comes to Your Screen

With stories of death and devastation caused by coronavirus dominating the news cycle, good news can be hard to come by. Actor John Krasinski, best known as Jim Halpert in "The Office," is looking to combat that with the launch of his new "news network." Some Good News is a social media effort to highlight positive news stories from around the country. On Twitter, Some Good News has linked out to stories about engagements, teachers helping students, and random acts of kindness, often with the coronavirus pandemic as a backdrop. On YouTube, Krasinski has released one episode in which he plays news anchor, and walks viewers through good news stories. The first episode of the YouTube show also featured an interview with Steve Carell, Krasinki's co-star on "The Office." PRRI data from 2016 showed that more than six in ten (63%) have felt personally moved, touched or inspired while watching an online video.