Leonard: Churches Must Tell the Stories of Trayvon and Ahmaud If Schools Can't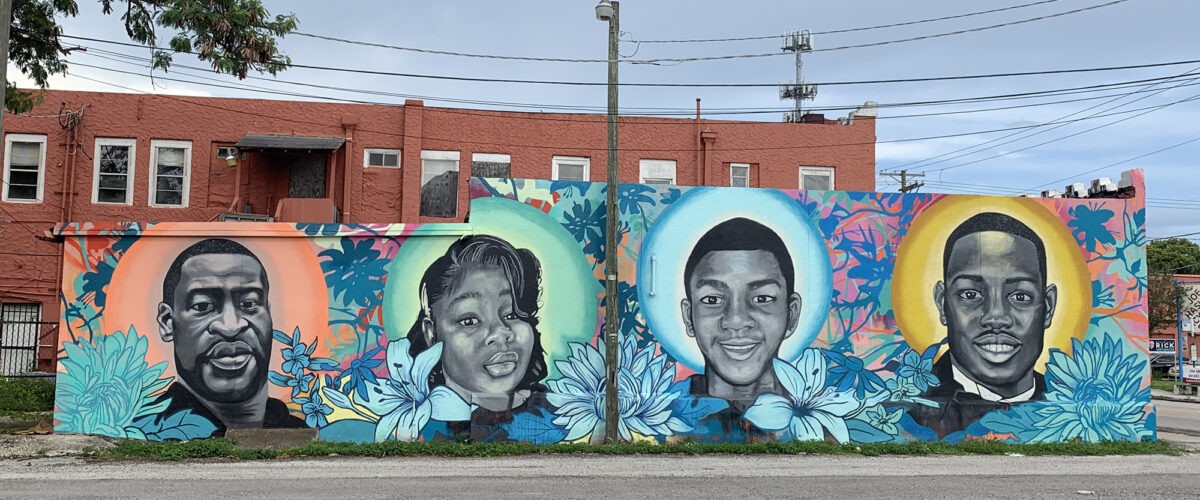 Leonard: Churches Must Tell the Stories of Trayvon and Ahmaud If Schools Can't 
Bill Leonard for Baptist News Global writes about the sentencing of three men for federal hate crimes in connection with the summer 2020 murder of Ahmaud Arbery. Leonard notes that the Arbery murder trial and sentencing happened at the same time state legislatures are passing laws prohibiting teachers from having discussions about racism in historical and contemporary contexts. The federal hate-crimes trial focused on whether Travis and Gregory McMichaels and William Bryan targeted Arbery because he was Black. Arbery's death was one of several high-profile killings during the summer of 2020 that also included Breonna Taylor and George Floyd, though Arbery's case was the only one of the three that at resulted in federal hate-crime charges, according to a Washington Post article Leonard references.
He underscores the prevalence of events that are exacerbating racially charged tensions within the United States. At the time the Arbery jury announced its hate-crimes verdict, bomb threats and lockdowns canceled classes at more than 20 historically black colleges and universities, all while the legislative and civil arguments about what can and cannot be taught in classrooms are unfolding on a national stage. He also notes that the America First Political Action Conference, a white nationalist and far-right coalition, held its annual gathering alongside the Conservative Political Action Conference (CPAC) last month in Orlando. In addition to critical race theory, Leonard points out that the issues at hand also have to do with the church: "Much of the white church, especially in the South, was dragged kicking and screaming toward the Civil Rights movement by the Black church. …If state legislators and school boards are moving toward silencing or limiting how we teach our children about our sordid racial past, might churches renew our commitment to retell that history from inside the gospel?" PRRI research found that around four in ten Americans (43%) feel that the recent killings of Black Americans by police are isolated incidents, compared to 54% who say these killings are part of a broader pattern of how police treat Black Americans.
---
New Coalition Pushes Congress on Immigration
Rhina Guidos for the National Catholic Reporter covers a recent letter to Congress from faith groups and grassroots organizations and businesses urging lawmakers to respond to the "broken system" of immigration. The groups formed the Alliance for a New Immigration Consensus, which has come together to support a better approach to immigration and has members from at least 30 organizations, including the U.S. Chamber of Commerce and the U.S. Conference of Catholic Bishops' Committee on Migration. The group aspires to build bipartisan support and bring legal relief to the approximately 11 million people who are in the country without permission.
"Millions of workers, many of whom were indispensable to America's COVID-19 response, are living in legal jeopardy. Apprehensions at the Southern border are at historic highs. Employers are also struggling to find workers to fill jobs in many industries," said the letter from the alliance. There is a concerted effort to provide relief for Dreamers (young adults brought into the country illegally as children), those who have benefited from Temporary Protected Status, and agricultural workers who have kept the country operating during the pandemic. PRRI research from February found that a majority of Americans—six in ten, or 62%—"support offering immigrants living in the United States illegally a way to become citizens, provided they meet certain requirements." Rick Naerebout of the Idaho Dairymen's Association highlighted the need to protect workers who harvest a large portion of the nation's food supply, stating, "Congress has the ability to find a solution but it takes courage. We are tired of lip service. …We want action. The vast majority of the food produced in the United States is produced on the shoulders of foreign-born workers."
---
Red Letter Christians Faith Forum on White Discomfort
Red Letter Christians, an organization focused on civic engagement, direct action, and movement building through storytelling and social justice, will host a free Faith Forum event via Zoom on Thursday, March 17th, at 7 pm EST for a conversation on white discomfort, critical race theory, and the theological implications.
The event will feature the Very Rev. Dr. Kelly Brown Douglas, dean of the Episcopal Divinity School at Union Theological Seminary, and PRRI founder and CEO Robert P. Jones in conversation with Red Letter Christians co-founder Shane Claiborne. Douglas recently released her book, "Stand Your Ground: Black Bodies and the Justice of God," inspecting the myths surrounding a "stand-your-ground culture" in regard to the killing of Trayvon Martin. Jones, author of "White Too Long: The Legacy of White Supremacy in American Christianity," recently wrote on the topic of white discomfort for his #WhiteTooLong Substack, focusing on Florida's Senate Bill 148, an effort to "protect individual freedoms and prevent discrimination in the workplace and in public schools." Jones writes: "The most pernicious part of the bill is its bizarre definition of 'individual freedom,' consisting of eight principles plainly written to protect white people. The final one is the most sweeping: 'An individual should not be made to feel discomfort, guilt, anguish, or any other form of psychological distress on account of his or her race.' The bill then proceeds to define 'discrimination' under Florida state law as a violation of 'individual freedom.'" Register for the Faith Forum on White Discomfort here.