Legal Immigration Sees Eleven Percent Drop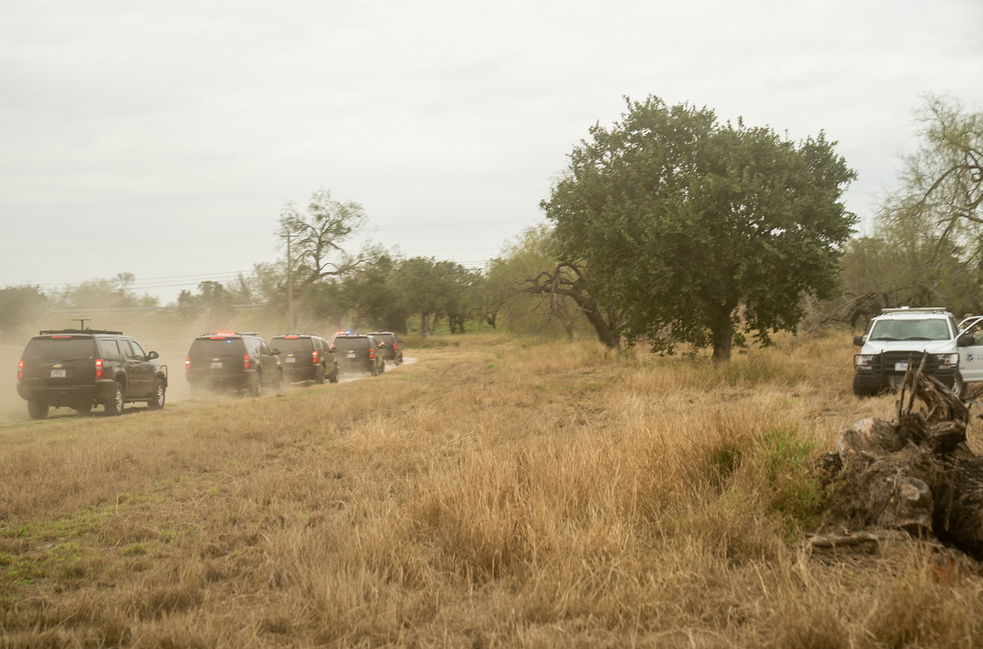 Legal Immigration Sees Eleven Percent Drop
Reports circulated on Monday show that legal immigration has fallen more than 11% during the administration of President Donald Trump. This decrease appears to be the result of policy changes (such as travel bans and visa restrictions) rather than any physical barrier of a border wall between the United States and Mexico, according to the National Foundation for American Policy. "Those fleeing violence or persecution have found asylum rules tightened and have been forced to wait in squalid camps in Mexico or sent to countries like Guatemala as their cases are adjudicated. People who have languished in displaced persons camps for years face an almost impossible refugee cap of 18,000 this year, down from the 110,000 that President Barack Obama set in 2016," reports The New York Times. PRRI's latest data from the 2019 American Values Survey shows that 35% of Americans are in favor of laws that prevent refugees from entering the United States, while 64% of Americans oppose such laws. 
U.S. Supreme Court to Hear LGBT Foster Care Case
In 2018, the city of Philadelphia declined to renew a contract with Catholic Social Services (CSS), a religiously affiliated foster care agency that aided the city in screening prospective foster care parents. CSS had previously stated that they would not work with same-sex couples and ultimately sued the city, saying their free exercise clause had been violated. After lower court rulings sided with the city, the U.S. Supreme Court has announced they will hear the case Fulton v. Philadelphia. In Slate, Mark Joseph Stern details the potential ramifications of the hearing. Were the court to side with CSS, Stern explains, it would overturn a decades-old decision from Employment Division v. Smith, which prevented religious institutions from claiming which laws did and did not apply to them. "The case also asks the justices to overrule Smith, thereby creating a fundamental right for religious people to ignore laws that happen to restrict free exercise," Stern writes. In 2014, more than two-thirds (68%) of Americans believed gay and lesbian couples could be as good as heterosexual couples as parents, while less than three in ten (28%) Americans disagreed. Agreement on this question rose 14 percentage points from 2003, when 54% of Americans believed gay and lesbian couples could be as good as heterosexual couples as parents, compared to 37% who disagreed.
Appeals Court Upholds Trump Abortion Ruling
The 9th U.S. Circuit Court of Appeals overturned decisions from Oregon, California and Washington on Monday, making it more difficult for some women to seek an abortion. "The rules ban taxpayer-funded clinics in the Title X program from making abortion referrals and prohibit clinics that receive federal money from sharing office space with abortion providers — a rule critics said would force many to find new locations, undergo expensive remodels or shut down," reports ABC News. In a statement following the ruling, the American Medical Association criticized the decision. "This government overreach and interference demands that physicians violate their ethical obligations – prohibiting open, frank conversations with patients about all their health care options – if they want to continue treating patients under the Title X program," the organization said in a statement. Planned Parenthood announced in August that they would withdraw from the Title X program over the ruling. PRRI data shows that more than three-quarters of Americans (77%) believe that government health insurance programs, like Medicaid, for low-income women should cover the cost of birth control. Americans are slightly less likely to support these same programs covering abortion services 46% than they are to oppose it (48%).
Andra Gillespie on Black Turnout for Bernie Sanders
Andra Gillespie on Black Turnout for Bernie Sanders
During a recent panel discussion with GPB, Georgia's NPR affiliate, PRRI Public Fellow Andra Gillespie discussed why black voters have turned out for Sen. Bernie Sanders (I-VT) during the 2020 Democratic presidential primary season. "I'm not actually surprised by it," Gillespie explains, noting issues young black voters may have with former Vice President Joe Biden. "You have a subset of younger African Americans who are more ideologically progressive. I do expect Biden to win among African American voters overall. I expect that African American votes are going to carry him in South Carolina. I just don't think it's going to be the overwhelming margin that I think we were sort of anticipating a couple of months ago for a couple of reasons," Gillespie says. PRRI data from 2019 shows that 77% of black Americans say the term "progressive" describes them very or somewhat well, and 52% say the same of the term "socialist."