Layoffs Continue and Could Get Worse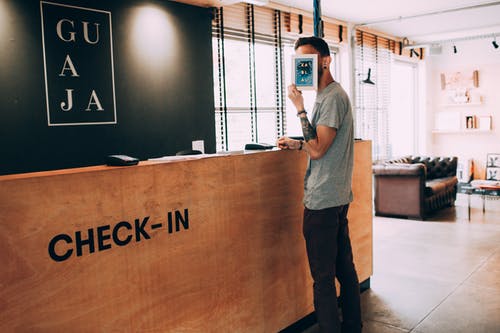 Layoffs Continue and Could Get Worse
Amid recent implementations of curfews and suggestions to stay indoors, job layoffs have increased throughout several industries. The hospitality and retail industries have been hit hardest, with thousands of employees losing their jobs. On Tuesday, hotel giant Marriott International became the latest major brand to announce they would be furloughing employees by the tens of thousands. The New York Times looks at how the coronavirus has impacted these workers across the nation. "The scope of layoffs will help determine how badly the outbreak will damage the broader economy. If companies largely retain workers, the downturn could be relatively shallow and the rebound relatively swift. But if people lose their jobs, and their spending power, the damage could mount," reports the Times. PRRI data from 2018 provides a good litmus for the state of employment in a pre-coronavirus world. In California, fewer than one five households reported that they received food stamps (16%) or received food from a food bank or pantry (13%). A similar number (15%) said that they or someone in their household received unemployment benefits.

Linking Citizenship to the Use of Government Benefits in the Era of Coronavirus
According to PRRI Research Associate Diana Orces, immigration policies enacted by President Donald Trump's administration could put immigrants at risk amid the global pandemic. In August, the U.S. Citizenship and Immigration Services (USCIS) published a rule to restrict green cards to people who could potentially rely on public assistance. "Even though the USCIS announced on March 13, 2020, a new provision that would protect immigrants who tested positive for the coronavirus, fear remains that immigrants will refrain from getting tested as those who test negative could be disqualified from getting green cards if they already receive government benefits," Orces writes. PRRI data indicates that Americans are largely split on the "public charge" issue. "About half (46%) of Americans support and a slim majority (52%) oppose prohibiting applications for citizenship from undocumented immigrants if they are considered likely to use government benefits, such as health insurance," Orces writes. 
Thousands of Servers and Bartenders Hoping for Some Kindness
In Washington, D.C., the service industry has been all but halted following city mandates on coronavirus. On Tuesday, the city announced new emergency legislation that will allow bars and restaurants to sell alcohol to-go, so long as customers order food, providing a stronger possibility of income to hundreds of establishments. Despite this, thousands of service industry workers are now out of work, many without health insurance or paid sick leave. In an effort to connect with customers and regulars who may have appreciated them in the past, a GoogleDoc has been circulated online that lists the name, place of employment, and virtual payment profile for anyone who submits. By Wednesday morning, over 1800 service industry members had posted their information. PRRI data shows a difference between safety nets for people with salaried positions compared to hourly wages. According to data from PRRI's 2019 American Values Survey, Americans paid an hourly wage (32%) are more than four times more likely than Americans paid a salary (7%) to say it would be very difficult or nearly impossible to afford a $400 emergency expense.

Do American Hate Evangelicals?
In a recent podcast appearance, Bradley Wright, associate professor of sociology at the University of Connecticut, claims that evangelicals are not as widely disliked as one may think. Wright claims that evangelicals are more warmly received than Muslims and atheists, but not as embraced as Catholics and Jews. "The wrong narrative is 'nobody likes us, we're failing, and a third of Americans don't want anything to do with religion.' I think a more accurate narrative is people have somewhat mixed feelings about evangelicals, like they do about most religions and as they do about a lot of things in the world. And there's a lot of people who just aren't sure what they think about religion," Wright explains. The Christian Post notes that PRRI board member Paul Djupe recently looked at some of these perceptions of discrimination. "If Christians are persecuted by the non-religious, then Christians in Vermont and Oregon would be on top of the list. However, the opposite is true – the highest reported values come from Christians in Mississippi, Alabama, and Tennessee," writes Djupe, detailing that Christians living in largely conservative states were more likely to believe that Christians face discrimination than those living in largely liberal ones.