Lawsuit Over Religious Exemptions to Stay-at-Home order Dismissed in Texas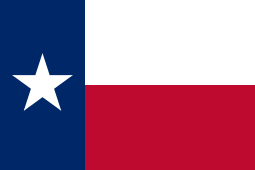 Lawsuit Over Religious Exemptions to Stay-at-Home order Dismissed in Texas
Texas conservative activist Steve Hotze has filed his second lawsuit against Harris County Judge Lina Hidalgo related to coronavirus regulations, this time over directives to wear a mask in public. Hotze had sued the judge earlier over a stay-at-home order that included banning church services. Hidalgo later revised her order to align with the state's decision to list church services as essential. "Under Abbott's executive order, which supersedes local stay-at-home orders, houses of worship may remain open, though they must conduct their activities online or through remote audio or video services when possible," reports The Houston Chronicle. The Texas Supreme Court dismissed the original lawsuit, though the legal fight is not yet over. PRRI data shows that only about one in five (21%) Americans favor allowing churches and religious organizations to continue holding in-person services even when the government has issued a stay-at-home order. More than three in four (77%) oppose religious exemptions, including 40% who strongly oppose them. Americans who live in states with no restrictions on religious gatherings (22%) are more likely than those who live in states that have banned all religious gatherings (14%) to say they favor in-person religious gatherings.
'Parks and Recreation' to Return to the Airwaves
Five years after NBC's "Parks and Recreation" aired it's series finale, the cast will reunite for a new episode set during present day. The episode, filmed entirely in the cast's homes, will follow series protagonist Leslie Knope as she tries to keep in touch with her friends and colleagues during social distancing. The episode will raise money for Feeding America's coronavirus response fund. "Like a lot of other people, we were looking for ways to help and felt that bringing these characters back for a night could raise some money," explains series creator Michael Schur. The new episode should come as a welcome distraction to fans of the television show. In a survey conducted in 2017, PRRI found that 82% of Americans said that at some point in the last six months, they had felt moved or inspired while watching a television show. According to Schur, he hopes the new episode inspires people to donate. "Our old 'Parks and Rec' team has put together one more 30-minute slice of (quarantined) Pawnee life and we hope everyone enjoys it. And donates!"
Immigrant Healthcare Workers on the Frontlines of the Battle Against COVID-19
In a recent Spotlight Analysis, PRRI's Diana Orces looks at the critical part that immigrants play in the U.S. healthcare system. Recent studies have shown that nearly 2 million immigrants are employed by the U.S. healthcare system in some capacity. Following President Trump's suspension of immigration to the U.S. due to coronavirus, Orces looks at how the American public views immigration issues, specifically Deferred Action for Childhood Arrivals. According to Orces, "A majority of Americans favor DACA, a policy that allows immigrants brought illegally to the U.S. as children to gain legal resident status (63% vs. 36%)," this according to PRRI's 2019 American Values Survey data. "However," Orces adds, "when Americans were asked about their views on passing a law that places stricter limits on the number of legal immigrants coming to the U.S., Americans are more divided in their views (48% vs 50%). There is variation by partisanship, religious tradition, race, education, gender, age, and region." Read more here. 
'American Heretics: The Politics of the Gospel' Free Screening Announced for This Saturday
PRRI CEO and founder Robert P. Jones invites everyone to attend a free screening of the documentary "American Heretics: The Politics of the Gospel" on Saturday, April 25 at 4 p.m. ET. This critically acclaimed documentary film highlights the contentious and often misunderstood history of religion, race, and politics in America — grounded in the story of a church in Tulsa that challenged the perceived Christian orthodoxy in heartland America. Jones appears along with Rev. Dr. Robin Meyers, Rev. Bishop Carlton Pearson, Rev. Lori Walke, state Rep. Collin R. Walke, Rev. Dr. Marlin Lavanhar, Dr. Bernard Brandon Scott, and Nehemiah D. Frank. RSVP here to attend the live screening.