Lawsuit Claims Trump Administration Rule Allows for LGBT Discrimination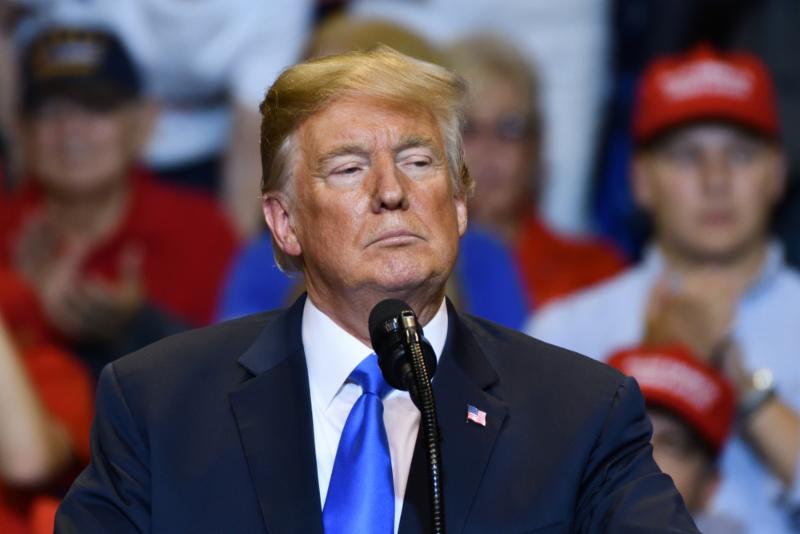 Lawsuit Claims Trump Administration Rule Allows for LGBT Discrimination
A lawsuit against the Department of Health and Human Services (HHS) seeks to challenge a November rule that would allow organizations that receive federal funding to turn people away based on the organization's religious beliefs, going against an Obama-era regulation. According to opponents of the rule, this would be akin to federally sponsored LGBT discrimination and leave LGBT elders seeking care "especially vulnerable" during the coronavirus pandemic. "In conflict with HHS's established rules and policy, Defendants have engaged in systematic efforts to undermine the civil rights of, and non-discrimination protections for, LGBTQ people in the United States," the lawsuit details. "HHS's decision to walk away entirely from enforcing the still-valid 2016 Grants Rule is a glaring example." According to the organizations filing the suit, "HHS violated the law by not providing the public any notice or an opportunity to comment on its refusal to uphold nondiscrimination rules." PRRI data shows that nondiscrimination protections for LGBT Americans enjoy bipartisan support, with majorities of Democrats (79%), independents (70%), and Republicans (56%) reporting that they favor laws that would shield LGBT people from various kinds of discrimination.
Racist Conflation of Asians and Disease is Not New
Racist language connecting Asian American and Pacific Islanders to diseases has existed in the United States long before the onset of the coronavirus (COVID-19). In a piece for CityLab, Carl Abbott details how throughout American history, racist narratives have developed connecting this community with several widespread infections, dating back to the 1800s in Hawaii and later, San Francisco. "Asian immigrant communities in the cities of the American West in that era were already viewed as exotic nuisances, easy to romanticize for tourists and easy to raid in vice crackdowns. Police officials could stand four-square for virtue by raiding opium parlors and back rooms where Asian gamblers played fan tan while ignoring more-numerous gambling joints and saloons with white customers." This false narrative of danger surrounding Asian communities continued into the 20th century with incidents across the country, including in Nevada in 1908. At the time, city officials in Reno decided to tear down an entire community of Asian citizens "in the name of cleanliness and morality." More than 100 years later, Asians still see racism, this time in the form of statements from the White House on the coronavirus. "These racist and xenophobic incidents demonstrate a larger issue across the country. PRRI's 2018 American Values Survey found that 44% of Americans felt that Asians faced a lot of discrimination in the United States. This includes 41% of white Americans, 46% of black Americans, and 43% of Hispanic Americans. Despite a small sample size, Asian Americans and Pacific Islanders are significantly more likely to say they face a lot of discrimination in the country (87%)," writes PRRI's Senior External Affairs Associate Jordun Lawrence.