Krugman: Putting Attacks on Disney in Context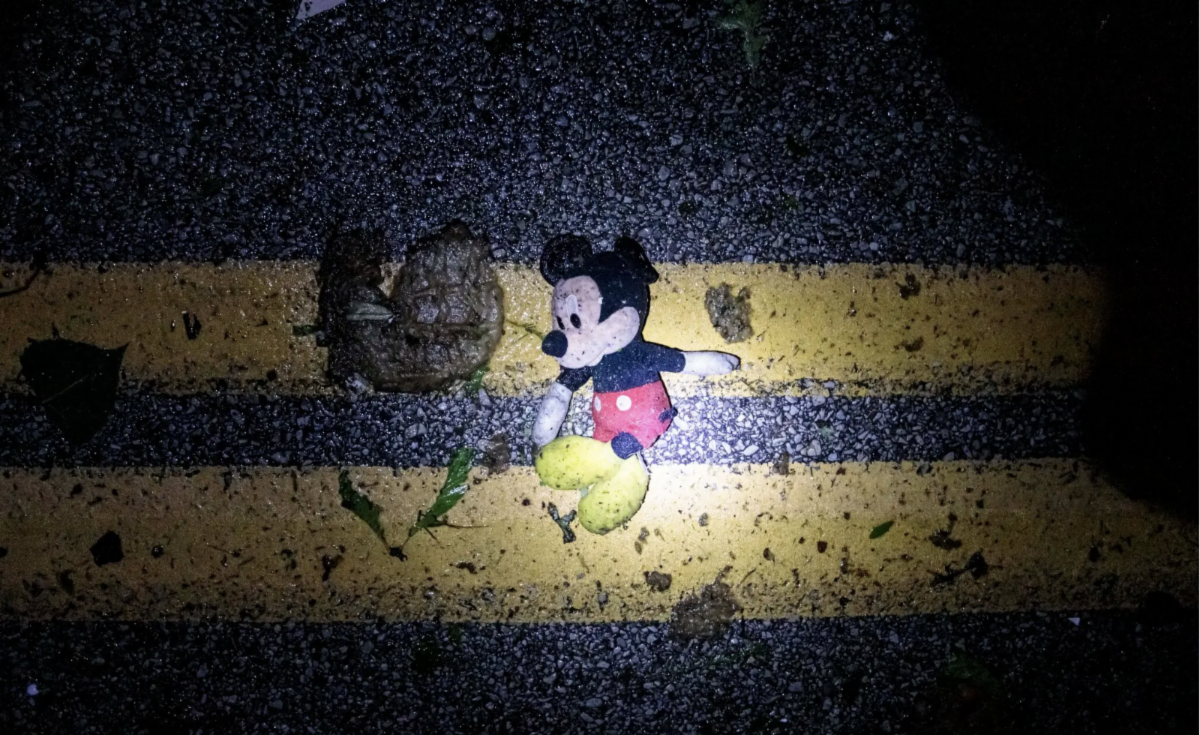 Krugman: Putting Attacks on Disney in Context
New York Times' opinion columnists writes on legislation signed by Florida Gov. Ron DeSantis that will eliminate the independent self-governing district where Walt Disney World is located, potentially leaving local taxpayers with more than $1 billion in debt. "The attacks by Florida Republicans on the entertainment giant will hurt the state's economy, possibly severely; they reflect a sudden lurch toward intolerance in a nation that seemed to be growing ever more tolerant," Krugman writes. He also highlights that this action is a signal that the GOP is comfortable using tactics of intimidation and retaliation when businesses are not in agreement.
The move comes after Florida passed what critics dub as the "Don't Say Gay" bill that restricts classroom discussion about gender and that also "severely [limits school's] ability to counsel troubled students without parental consent and [opens] the door to lawsuits by parents claiming violations of vaguely defined rules." Disney did not condemn the bill until after it passed when the company's CEO declared the company's opposition. Though DeSantis' move may be ruled unconstitutional, Republican fury has not been limited to legislation. This includes Florida's lieutenant governor, who went on Newsmax and stated Disney was responsible for "indoctrinating" and "sexualizing children" with its "not-secret agenda."
This is an example of widespread accusations by Republicans accusing anyone who is against the "Don't Say Gay" bill of being a pedophile or groomer. Krugman responded by writing, "If this seems crazy—which it is—it's also increasingly the Republican norm. I don't think political reporting has caught up with how thoroughly QAnonized the GOP has become." PRRI research found that one in four Republicans (25%) identify as QAnon believers, compared to 14% of independents and 9% of Democrats. Nearly half of Republicans who most trust far-right news outlets like Newsmax (47%) are QAnon believers, along with one-quarter of Republicans who most trust Fox News (26%) or do not trust TV news (26%).
---
Vandalized Billboards for Christian TV Show Create Online Furor
Molly Olmstead for Slate writes about the decision of Dallas Jenkins, director of the Christian television show "The Chosen," to intentionally vandalize the billboards advertising the show with images of the devil as a marketing tactic to attract new viewers. This resulted in a significant backlash from fans of the show, as well as from Christians in general. "You guys missed the mark on this," one viewer wrote on Facebook. "The billboards are distracting, evil, and wrong. The Lord would not stoop to cheap gimmicks to promote His Good News, His Gospel." The people who were most upset, though, were those who believed the vandalism to be legitimate. "This is blasphemy to God's work," another person wrote on Facebook. "The Chosen series without a doubt is God's plan."
Olmstead notes that the creators of the show "either underestimated—or savvily played upon—Christian ideas about religious persecution." In a Facebook livestream earlier this month, Jenkins apologized for what he called a "big mistake," saying, "I screwed up, and there's no excuse for it. I was wrong, and I want to genuinely ask for your forgiveness." PRRI found last year that 59% of white evangelical Protestants said they believe there is a lot of religious discrimination against Christians. Less than half said the same about Muslims, and an even smaller percentage said the same thing about Black Americans. "'The Chosen's' Christian audience is already primed to believe that any Christian content would be subject to attack," Olmstead concludes. The show is the most successful crowdfunded media project ever, bringing in more than $40 million in donations and investments. The show's creators have stated that its 16 episodes have a cumulative 350 million views so far.
---
PRRI Updates Data on Religious Affiliations and Trends
In PRRI's latest spotlight analysis, the research team used the 40,000 surveys conducted in 2021 as part of the American Values Atlas to update PRRI's trend data on religious affiliation. In doing so, the team found that religious affiliation among Americans has remained relatively steady. The current proportion of white Christians in the United States is at 45%, compared to 72% in 1990 and 42% in 2018. The proportion of those who are religiously unaffiliated has steadied as well, after rising from 16% in 2006 to 25% in 2021.
An additional quarter of the country is comprised of Christians of color (that is, Christians who are Black, Hispanic, Asian American, Native American, multiracial, or any other race or ethnicity), a figure that is essentially unchanged from 2020. The remaining 6% of Americans belong to a different religion, including those who are Jewish, Muslim, Hindu, Buddhist, Unitarian Universalist, or any other world religion.
Both major political parties are majority Christian, but the proportion of Christians is much higher for Republicans (85%) than Democrats (62%). The makeup of these Christian constituencies, however, varies widely between the two parties. The largest Christian groups among Republicans are all white: white evangelical Protestants (31%), white mainline Protestants (20%), and white Catholics (19%). On the Democrat side, the largest groups are a multiracial coalition of Black Protestants (17%), Hispanic Catholics (12%), white mainline Protestants (10%), and white Catholics (10%). Overall, Republicans are 73% white Christian and 13% Christian of color, compared to 25% white Christian and 38% Christian of color among Democrats. The remainder of each party—38% of Democrats and 15% of Republicans—belong to other religions or are religiously unaffiliated.