Kentucky Pastor Sues Governor over Stay-At-Home Order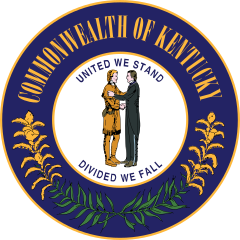 Kentucky Pastor Sues Governor over Stay-At-Home Order
A pastor in Louisville, Kentucky has sued the state's Democratic governor over enforcement of a stay-at-home order meant to curb the spread of coronavirus. Pastor Jack Roberts of Maryville Baptist Church believes that Gov. Andy Beshear has targeted churches with his order and impeded on the religious freedom of Kentuckians. Beshear recently instructed law enforcement to record license plates of congregants attending church on Easter Sunday. "The only reason these people were given notices is because they were in a church parking lot," Mat Staver of Liberty Council, who will represent Roberts and his church, said. "Had they parked in the nearby shopping center they would not have been targeted. This is clearly Gov. Andy Beshear's discriminating against churches." Prior to Easter Sunday, PRRI data found that just 3% of Americans said that they planned to attend in-person services for Easter or other religious occasions and more than six in ten (61%) say they planned to attend online services or watch television services for Easter or another religious occasion. Only about one in five (21%) Americans favor allowing churches and religious organizations to hold in-person services even when the government has issued a stay-at-home order.
Denver Protests Highlighted by Viral Photos of Nurses
Two health care workers in Colorado clashed with protestors who demonstrated on Sunday to demand an end to the state's stay-at-home order. According to protesters, the state's decision to limit physical interaction and close businesses and schools is a violation of their rights. A video posted to Twitter of one interaction shows a woman clad in a U.S.A shirt and holding a sign that reads "LAND OF THE FREE" while berating one of the health care workers. "Go to China if you want communism," she yelled. "You can go to work why can't I go to work?" President Donald Trump was asked about a recent string of similar protests across the nation on Sunday. "I've seen the people. I've seen interviews of the people. These are great people," Trump said. "They've got cabin fever. They want their lives back." PRRI data shows that 73% of Americans wish that Trump's behavior and actions were more in line with previous presidents.
Republicans and Democrats Lashing Out Through Grief
A recent piece in Psychology Today looks at how Americans deal with anger, particularly in a time of grief. According to writer and professional mediator David Evans, too much of society's energies, particularly in politics, are devoted to things that people are against. Evans quotes PRRI CEO and founder Robert P. Jones on the state of the nation. "In a deeply divided nation, Democrats and Republicans don't just disagree, they hate each other," Jones said last year. According to Evans, the parties' dislike of one another has less to do with specific issues and more to do with their own sense of loss and grief surrounding their identity. "The powerful anger that members of each party feel is the way that they grieve.  Anger and grief are closely allied, especially for males.  One of the classic ways that young men grieve is by getting into fights," Evans writes. 
Families Turn to TIkTok For Increased Bonding and Released Boredom
Many families across the United States are finding unique ways to pass the time with one another due to the spread of the coronavirus and subsequent social distancing measures. For some young people, creating TIkTok content with their families has been the answer. "This quarantine has given us a chance to do these fun things together again," Sophia Kianni tells CNN. Sophia's sister, Sabrina, has over 50,000 followers on the app. According to CNN, TIkTok users were spending as much as 45 minutes a day on the app. Dr. Jenny Radesky, a behavioral pediatrician and member of the American Academy of Pediatrics, explains to the outlet why it makes sense for families to come together on TIkTok at the current juncture. "When we are faced with really dark times, we turn to culture to cope or find meaning or to laugh and connect," Dr. Radesky tells CNN. "This technology is supporting a family's ability to work together, and that's fun, but it also acts as a catalyst for just spending time together."