Kansas Voters Uphold Constitutional Right to Abortion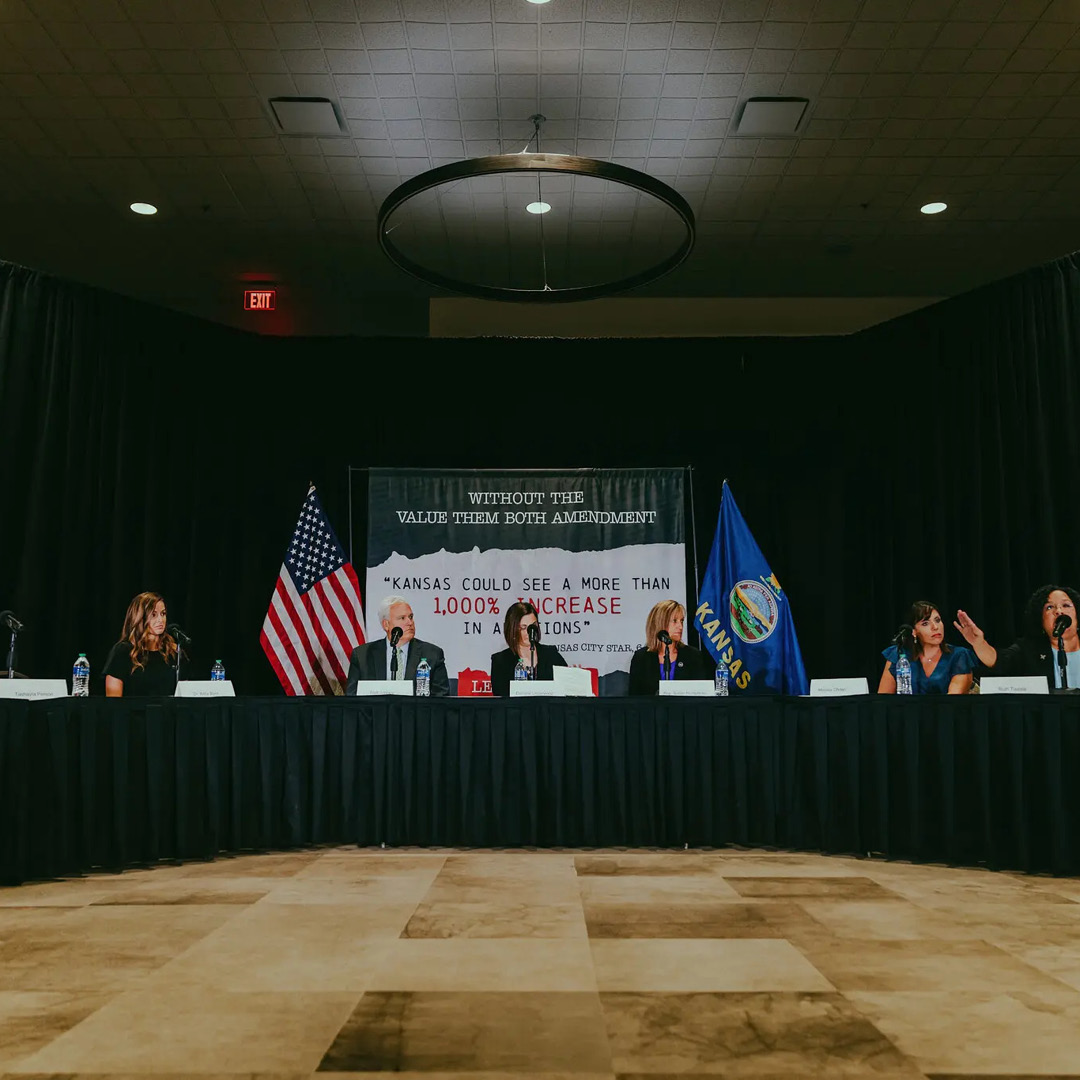 Kansas Voters Uphold Constitutional Right to Abortion
The New York Times' Mitch Smith and Katie Glueck report on a Kansas ballot question yesterday, the result of which upholds the state constitution's implied right to abortion, meaning the procedures will remain legal in Kansas up to 22 weeks of pregnancy. The proposed constitutional amendment marked the first direct vote on the issue since the U.S. Supreme Court overturned Roe v. Wade this summer. The authors note that Kansas is deeply red, with registered Republicans far outnumbering Democrats, and that nearly half of the abortions performed in Kansas prior to the fall of Roe involved out-of-state residents, with a group of surrounding states now fully banning the procedure.
---
'Don't Say Gay' and 'Stop WOKE' Drives Away Florida Teachers
Nadra Nittle for 19th News reports that a National Education Association poll released in February found that 55% of teachers plan to exit the profession sooner than planned, up from 37% last August, with the NEA also citing staggering vacancies across the country. In addition to other challenges for educators, Florida, where 450,000 kids started school last year without a permanent teacher, has also passed the "Don't Say Gay" bill and the Stop WOKE Act, which allows parents to sue if they suspect that children are learning about critical race theory in class. PRRI data shows the vast majority of Americans (84%) say, "We should teach American history that includes both our best achievements and our worst mistakes as a country."
---
Openly Gay Mayor in Oklahoma Resigned After Encounter With Neighboring Police
Danielle Paquette for The Washington Post recounts the story of Adam Graham, the first openly gay mayor in The Village, Oklahoma, who stopped when he saw two white police officers from a neighboring town pull over a Black man in a middle-class neighborhood because, as a gay man, he "wanted to protect the vulnerable." Although body cam footage shows a neutral interaction between Graham and the officers, they reported to their chief that Graham was "extremely rude and confrontational." Graham then resigned after facing harassment in the form of stalking, slashed tires and assault. PRRI research finds that a majority of Americans (56%) say police killings of Black Americans are indicative of a broader pattern versus isolated events.
---
Are Latino Americans Shifting to the Right?
The Atlantic Senior Editor Ronald Brownstein analyzes recent claims that a political realignment toward the right is occurring among the nation's Latino voters. He notes that majorities of Latinos, in direct opposition to the Republican party, express views aligned with mainstream Democratic ideals. Recent polling from PRRI found two-thirds of Latinos said abortion should be legal in all or most circumstances, and also that strong majorities of Latinos opposed the recent Supreme Court decision overturning the constitutional right to abortion, as well as a litany of measures Republican-controlled states are discussing. Additionally, in PRRI polling, large majorities of Latinos think undocumented immigrants living in America should be eligible for citizenship, another idea opposed by almost all House and Senate Republicans.
---
Beyoncé Invites 'Church Girls' To Celebrate Their Freedom
Writing for Religion News Service, theologian Candice Marie Benbow reviews "Church Girl," a track from superstar singer Beyoncé's new album, "Renaissance." The song, which "[blurs] the lines between the sacred and profane" and "offers a meditation and anthem celebrating healing, evolution and the power of authenticity," samples the gospel group The Clark Sisters. Elbernita "Twinkie" Clark "embodied the struggle and resilience" of today's church girls, who feel they are put in a box and are unable to follow and love God, their mothers, and themselves. Benbow concludes that "Church Girl" doesn't just give religious women permission to dance, but also that Beyoncé emboldens women to have qualities that were once thought to be contradictory, allowing them to be a complex combination.
---
What's Buzzing?