Justin Amash Announces Presidential Exploratory Committee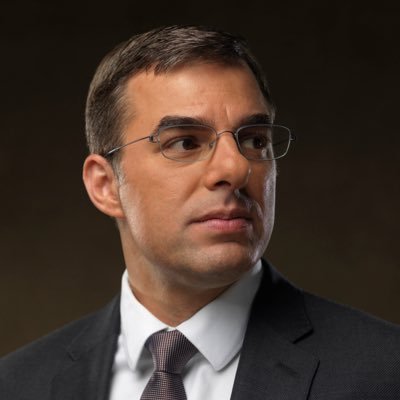 Majority of Country Still Allows Religious Gatherings
Across the nation, states have either loosened size restrictions on church services or failed to enforce closures according to recent survey data analyzed by 
HuffPost
. "Most houses of worship in the U.S. have been shuttered since mid-March to combat the spread of COVID-19, the disease caused by the novel coronavirus. But in some places, the closures have sparked showdowns between pastors and their local and state governments over whether houses of worship should be exempted from the stay-at-home orders that have brought many other aspects of American life to a halt," writes Carol Kuruvilla. Only nine states have fully prohibited religious gatherings due to the coronavirus pandemic. 
Kuruvilla cites recent PRRI data
 that shows that Americans largely oppose (77%) exemptions for religious institutions from stay-at-home orders.
PRRI Releases 'Reasons Why' Episode 2: COVID-19 and the Future of Religious Pluralism in America
As COVID-19 continues to radically transform much of American public life, a debate has emerged about what it could mean for religious pluralism in the United States. On the second episode of PRRI's podcast, "Reasons Why" we talk with Interfaith Youth Core president Eboo Patel and discuss whether this crisis will unite the country or amplify old tensions. Patel and "Reasons Why" host and PRRI CEO Robert P. Jones debate this question from different angles. The latest episode also features reflections on the findings of a recent PRRI survey on the coronavirus and attitudes on whether religious gatherings should be exempt from social distancing restrictions. Listen here.
Justin Amash Announces Presidential Exploratory Committee
Rep. Justin Amash (I-MI), a former Republican and outspoken critic of President Trump, announced on Tuesday that he would launch an exploratory committee with eyes on the 2020 presidential election. Amash, who left the Republican Party last year, would seek the nomination of the Libertarian Party in his presidential bid. "Americans are ready for practical approaches based in humility and trust of the people," Amash 
said in an announcement
. "We're ready for a presidency that will restore respect for our Constitution and bring people together. I'm excited and honored to be taking these first steps toward serving Americans of every background as president." 
PRRI data from September
2019 
shows that more than one in four (27%) Republicans and 
Republican-leaning independents 
would prefer
 someone else as the nominee. This group is disproportionately younger, more educated, and less likely to vote than Republicans and Republican leaners who prefer Trump. Republicans and Republican leaners ages 30-49 are more likely to prefer someone else (33%) than those ages 50-64 (20%) or those over age 65 (18%).
Millions of People Flock to Yale's Happiness Class
According to a recent report from the 
Religion News Service
, over 2 million people have enrolled in the "Science of Well-Being," an online class offered by Yale University. The course is free for people unaffiliated with the university to take online and comes with an extra cost for a completion certificate. In a Tuesday Q&A session on 
Reddit
, course instructor Laurie Santos offered some quick tips to readers about how to live a happy life. "My sense is that there's always something about your life that's good— that if you lost it would be bad. I think a lot of us are recognizing that now when lots of things we took for granted before (walking around with no mask on, seeing people we care about, etc) are gone. So worth finding those things before they go away and savoring them," Santos wrote on Tuesday. More information on Santos' course can be found 
here
.
#ALLOFUS Initiative Advocates for Immigrants During Pandemic
Former President George W. Bush, humanitarian and restaurateur José Andrés, and the National Immigration Forum are among a cohort of boldfaced organizations and individuals who have teamed together to advocate for inclusivity and unity in the battle against COVID-19. The #ALLOFUS coalition launched on Wednesday, and will raise awareness of the critical impact immigrants can have on the nation's coronavirus recovery. Read more about how immigrants are critical to recovery in a recent Spotlight Analysis by PRRI's Diana Orcés.