Judge Blocks Alabama Abortion Law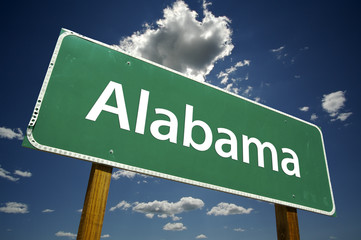 Judge Blocks Alabama Abortion Law
A federal judge has temporarily blocked a law in Alabama that would have brought a near total abortion ban to the state. Judge Myron H. Thompson of the United States District Court for the Middle District of Alabama has ruled that a recently passed abortion law in Alabama defied the Constitution and the U.S. Supreme Court. Given the broad reach of the Alabama law, it was long-awaited to be shot down in district courts. Republican Governor Kay Ivey admitted that it was "unenforceable" when she signed the bill into law in May. "This legislation stands as a powerful testament to Alabamians' deeply held belief that every life is precious and that every life is a sacred gift from God," Ivey said. The Alabama law prevented abortions after a heartbeat was detected, something that occurs as early as six weeks into a pregnancy. PRRI data shows that 42% of Alabama residents believe abortion should be legal in all or most cases, while a majority (52%) think it should be illegal in all or most cases, including 16% who think it should be illegal in all cases. 
Pennsylvanians Rally For LGBT Nondiscrimination Protections
LGBT allies assembled in Harrisburg, Pennsylvania on Tuesday to advocate a bill up for debate in the Pennsylvania General Assembly that would provide nondiscrimination protections to LGBT citizens. "You can get married, but you can't put your wedding picture on your desk because you might get fired," said Rep. MaryLouise Isaacson, D-Philadelphia. "You deserve equal protection under the law." While same-sex marriage was legalized in 2015, no legislation protects LGBT Pennsylvanians from discrimination in housing, employment, and public accommodation situations. According to the Pennsylvania Capital-Star, the current chair of the State Government Committee, a Republican, has not totally discarded an LGBT nondiscrimination bill. In February, Rep. Garth Everett (R-Lycoming) said that the bill was not "dead on arrival" with him, as it was his predecessor. PRRI data shows that there is broad support (68%) for LGBT nondiscrimination protections in Pennsylvania. 
Indiana Archdiocese Under Fire After Dismissing Employees Who Support LGBT Rights
In a recent piece for HuffPost, Carol Kuruvilla writes of an Indiana guidance counselor who claims she was fired from a Catholic school after expressing support for LGBT colleagues. Kelley Fisher claims she was let go from her job at Roncalli High School when she supported two lesbian former colleagues who are married. Fisher, who does not identify as LGBT, filed a complaint against the archdioceses that employed her in the spring. According to the Roman Catholic archdiocese of Indianapolis, it is their right to only employ individuals who support their mission. "Catholic schools exist to communicate the Catholic faith to the next generation. To accomplish their mission, Catholic schools ask all teachers, administrators, and guidance counselors to uphold the Catholic faith by word and action, both inside and outside the classroom," the archdiocese tells HuffPost. "If a school's leaders reject core aspects of the Catholic faith, it undermines the school's ability to accomplish its mission." HuffPost reports that Fisher is one of at least three employees of schools within the archdiocese who was let go after expressing pro-LGBT beliefs. PRRI data shows that a majority of Catholics support LGBT causes. Roughly seven in ten (72%) of Hispanic Catholics, white Catholics (71%), and other non-white Catholics (68%) support LGBT nondiscrimination protections. 
New Report Raises Climate Change Concerns
A new report on climate change indicates that by 2050, rising tides could start destroying entire cities. Of particular concern is southern Vietnam, an area that Nature Communications believes could be almost completely obliterated by rising tides. The New York Times notes that nearly one-quarter of Vietnam's population of 20 million currently live on land that could be under water. The new projections of water levels show an increased likelihood for destruction in Shanghai, Bangkok, and Mumbai, among other cities. "Over all, the research shows that countries should start preparing now for more citizens to relocate internally, according to Dina Ionesco of the International Organization for Migration, an intergovernmental group that coordinates action on migrants and development," The New York Times reports. PRRI data shows that 49% of Americans consider climate change a critical issue, up from  34% in 2015.