Joy Reid: Cult of Personality Around Support for President Trump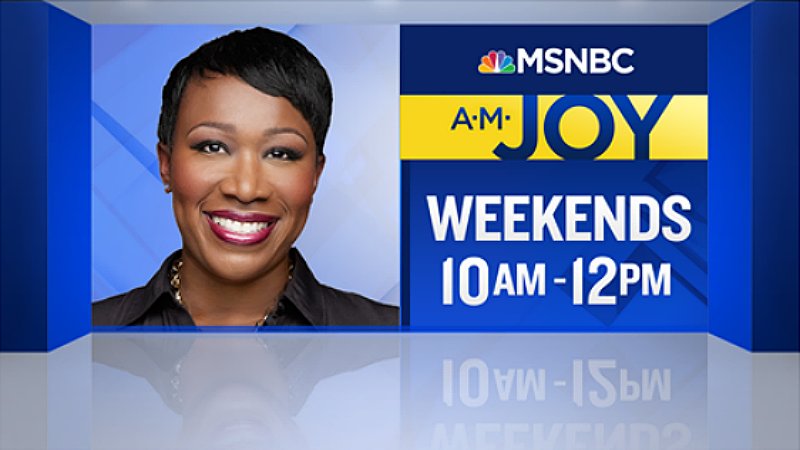 Joy Reid: Cult of Personality Around Support for President Trump
During a recent episode of her program AM Joy, host Joy Reid offered sharp criticism of a recent study that shows that Republicans believe President Donald Trump was a better president than former President Abraham Lincoln. Reid referenced PRRI data that shows how strongly some Republicans feel about Trump. Nearly nine in ten (88%) Republicans approve of Trump's job performance, as well as 77% of white evangelical Protestants. "There's a lot of evidence that [there] is a racial and religious cult of personality in which his base is solidly among the white evangelicals that almost worship him and say that he's the chosen one of God," Reid said. PRRI data shows that 28% of Americans believe that God played a major role in the election of Donald Trump, and 13% believe that God played a minor role. A majority (57%) of white evangelical Protestants say God played a major role in determining the outcome of the 2016 election" and 14% said God played a minor role.
As Americans Become Less Religious, the Role of the Chaplain Grows
In a recent piece for Religion News Service, Alejandra Molina argues that the role of chaplain could grow in the United States as more Americans stop subscribing to one faith. Molina tells the story of Rev. Donna Mote, who among other chaplains brings a faith-based perspective to some of life's most somber moments. "Chaplains like Mote have long been familiar faces at airports, hospitals, colleges, military bases and other places. They do ministry in the midst of everyday life — dabbing ashes on Congress members' foreheads during Ash Wednesday services, supporting students in crisis at universities. It's also not uncommon to see them in homeless shelters or in New York's subway stations," Molina writes. Molina believes that Americans may become more likely to seek counsel from a chaplain than a priest or minister as fewer people identify with a specific religion or attend religious services. PRRI data shows that the number of Americans who identify asnon-religious sits at roughly one in four (26%).
Billy Dee Williams Comes Out As Gender Fluid
In a recent interview with Esquire, actor Billy Dee Williams revealed that they identify as gender fluid. "I say 'himself' and 'herself,' because I also see myself as feminine as well as masculine," Williams explains. The 82-year-old actor, best known for his contributions to the Star Wars canon as Lando Calrissian, says he considers himself to be a "very soft person" who is "not afraid to show that side of myself." PRRI research shows that 40% of Americans believe that there is a range of possible gender identities, including nearly one-quarter (24%) who say they feel strongly about this. Nearly three-quarters (73%) of Republicans believe that gender is strictly binary, including 62% who strongly agree, compared to 50% of independents and 45% of Democrats. A majority (52%) of Democrats believe there is a range of possible gender identities, including 30% who say they feel strongly about this. J.J. Abrams, director of the upcoming film "Star Wars: The Rise of Skywalker," praised Williams when presented with his comments. "Lando was always written as a complex, contradictory, nuanced character," he tells Esquire. "And Billy Dee played him to suave perfection."
Woman Denied Communion Because She is a Lesbian
For all of her life, Sara Smolenski has attended St. Stephen Catholic Church in East Grand Rapids, Michigan. Smolenski, an openly gay judge, was recently asked to stop approaching the altar for Holy Communion because she is a lesbian. "In 62 years, this is the first time I've ever been denied," she says. "I was raised in that church. It created who I am. We were taught 'love everyone,'" she adds. According to her local diocese, the East Grand Rapids churches value inclusion and acceptance, however they expect their partitioners to respect "the teachings and practice of the wider Catholic community." In a piece for Out, Nico Lang cites PRRI data that shows Catholics generally accept same-sex marriage. "A 2017 survey from the Public Religion Research Institute found that 67 percent of Catholics believe all couples should have the freedom to marry, in addition to 65 percent of Latinx Catholics," Lang writes.