Jones: White Christian Radicalization is a Violent Threat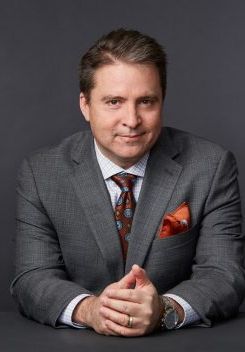 Jones: White Christian Radicalization is a Violent Threat
The January 6 riot at the U.S. Capitol has brought increased attention to the link between extremist violence and white supremacy. In a feature for HuffPost, Carol Kuruvilla speaks with PRRI CEO Robert P. Jones about his experiences in the church and his work unveiling the link to white supremacy. "We are indeed at a moment of reckoning for white Christianity, which has been complicit in legitimizing and baptizing white supremacy throughout the entire American story," Jones tells HuffPost. "We white Christians need to speak out, not just for the sake of repairing the damage we have done to our Black and brown brothers and sisters, but for the sake of ourselves and our faith." Jones explores this topic in-depth in his recent book, "White Too Long: The Legacy of White Supremacy in American Christianity."
PRRI Survey Shows Most Americans Agree with Biden on Immigration
A Thursday release from PRRI shows that most Americans are in line with President Joe Biden's immigration policy. "The new immigration priorities and policies favored by the Biden administration will bring U.S. policy more in line with long-standing American public opinion, which has consistently reflected a more compassionate and pragmatic approach to these complex issues," says PRRI CEO and founder Robert P. Jones. "Majorities of Americans, including majorities of all religious groups and even a plurality of Republicans, support a path to citizenship for undocumented immigrants." Data shows that Americans favor allowing undocumented immigrants brought to the U.S. as children to gain legal resident status (66%) as well as allowing all immigrants living in the country illegally a path to citizenship, provided they meet certain requirements (64%).
Will Fox News Republicans Listen to Biden on Masks?
President Biden doubled down on his efforts for 100 days of masks by signing an executive order on Wednesday mandating that masks be worn within federal buildings and on federal property and encouraging all Americans to adopt mask-wearing. In December, PRRI looked at whether some of the country might disagree with Biden and refuse to mask up. "More than half of Republicans who say that Fox News is their main source of television news (51%) say that mandates are unreasonable attempts to control people, compared to 38% of Republicans who trust other news sources. Four in ten Republicans (40%) report trusting Fox News most among television news sources," PRRI's Douglas Barclay writes.
Eugene Scott Examines the Foundations of the Short-Lived 1776 Project
One of President Biden's first acts in office was to issue an executive order ending the 1776 Project. Unveiled in the last days of the Trump administration, the 1776 Project was a retelling of U.S. history that glorified white founders and downplayed the role of slavery. "The commission…rejected the idea that slavery was central to America's founding and sought to develop a curriculum reshaping the motivations for the country's origin for students and other Americans," writes Eugene Scott at The Washington Post. Scott recounts the influence that many white Americans had over the Trump administration. He notes that following Trump's 2017 inauguration, PRRI "released a survey explaining why millions of White working-class Americans — one of the most influential groups of Trump's base — backed the president: anxiety about America's changing demographics and values, as well as fears of cultural displacement."