Jones: Americans Are Ready to Turn the Page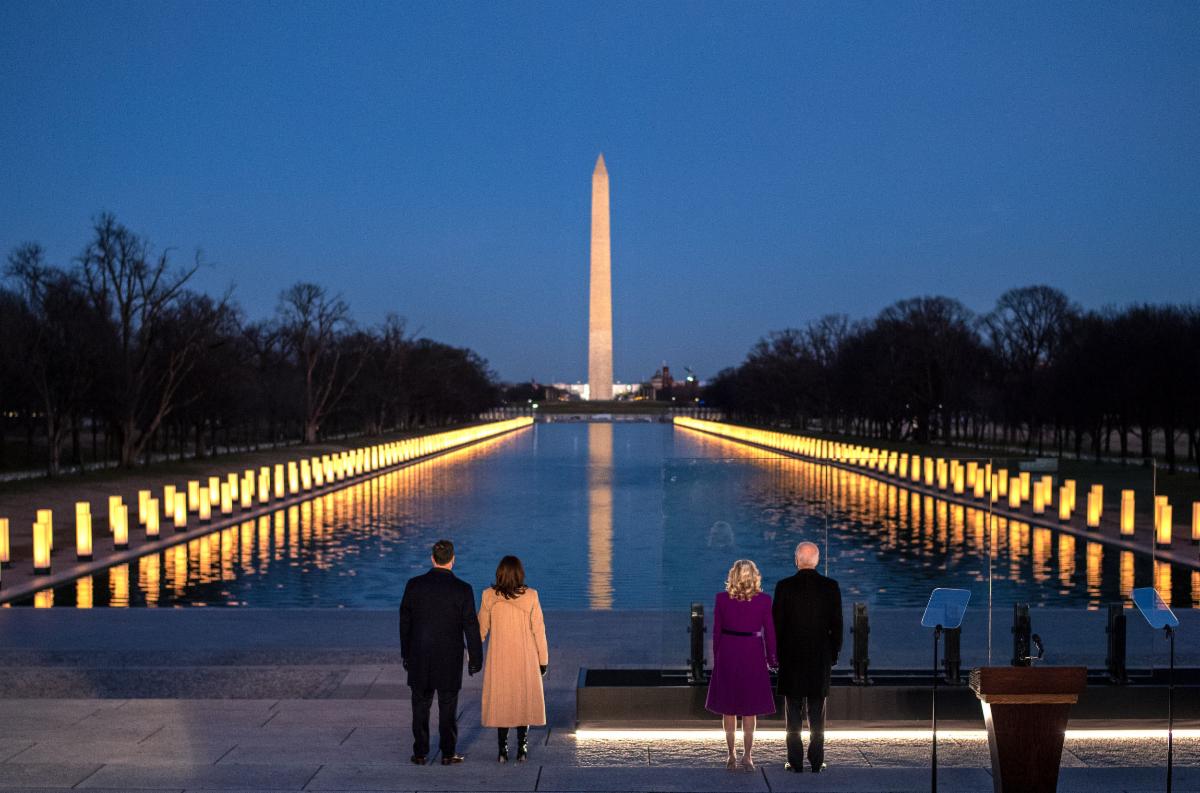 Jones: Americans Are Ready to Turn the Page
In a Wednesday morning post to Twitter, PRRI CEO Robert P. Jones opined that Americans are ready to move on from former President Donald Trump. Jones notes PRRI data shows that more than six in ten Americans (63%) believe that Trump has damaged dignity of the presidency. Nearly seven in ten (67%) believe that the country is heading in the wrong direction. Additional data shows that 74% disagree that America sets a good moral example for the world. "Americans are ready to turn the page," Jones says.
Trump Hits All-Time Favorability Low as Biden Takes Office
According to PRRI data released on Wednesday, outgoing President Donald Trump leaves office with his lowest favorability ratings as president. In the wake of the January 6 riot at the U.S. Capitol and Trump's impeachment for inciting the riot, 31% of Americans hold favorable views of Trump, while 67% hold unfavorable views of him, including a 54% majority of Americans who hold very unfavorable views of him. In November, after the election, 37% of Americans viewed Trump favorably and 62% unfavorably. Then, 44% viewed him very unfavorably. Incoming President Joe Biden is viewed favorably by 55% of Americans. Substantial majorities of Black (76%) and Hispanic (70%) Americans view Biden favorably, mostly unchanged from November. A majority of Black Americans (53%) view Biden very favorably. The new president has lost a bit of ground with white Americans, 45% of whom view him favorably compared to 54% in November.
Kamala Harris Makes History
On Wednesday, Joseph R. Biden became the 46th President of the United States. The former senator and vice president will be joined by Kamala Harris, the first woman and woman of color to ever hold the office of vice president. In 2018, Americans expressed a desire for more women to hold public office. Six in ten Americans (60%) agreed that the country would be better off if more women held political office. This was similar to 2016, when 58% of the country said the same. "The number of Americans who completely agree has increased from 16% in 2016 to 26% in 2018. There was also an 11-point decrease in those who disagree with this statement, from 40% in 2016 to 29% in 2018," reports PRRI. Democrats and Republicans were split on this issue, with 80% of Democrats agreeing with the statement, compared to 31% of Republicans.
Biden Cabinet Most Diverse Ever
According to Yonat Shimron at Religion News Service, "if all the nominees the president-elect has chosen are confirmed, the Cabinet — including the vice president, the heads of 15 executive departments and eight other key positions — will be the most racially and ethnically diverse ever. Among them are six African Americans, four Hispanics, three Asian Americans and one Native American. Half the nominees are women — the most ever nominated for a presidential Cabinet." According to PRRI CEO Robert P. Jones two things come to mind when filling a Cabinet position. "For picking Cabinets, the two things are qualifications and experience, and then how representative of the country," Jones says. "It's very difficult to check off every aspect of what the country looks like."