Joe Straus: 'I'm a Texan and a Republican. That's Why I'm Urging the SCOTUS to Protect LGBT Americans'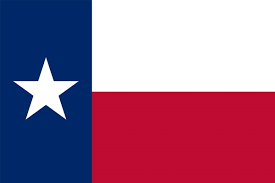 Joe Straus: 'I'm a Texan and a Republican. That's Why I'm Urging the SCOTUS to Protect LGBT Americans'
Joe Straus, lifelong Republican and former Speaker of the Texas House of Representatives, asserts in a new op-ed that because of his ideology he believes that "all Americans should be able to work and have the freedom to live their lives without fear of discrimination." Straus is referencing the recent LGBT employment discrimination cases being considered by the U.S. Supreme Court, and argues that the Supreme Court should recognize that federal civil rights laws should extend to LGBT Americans. When a bill banning transgender people from using bathrooms in state buildings that match their gender identity gained momentum in his home state in 2017, Straus worried about the "human cost of discrimination." He describes meeting with children who were not allowed to use the bathroom at school and listening to worried parents tell their stories, and seeing the ramifications this kind of discrimination has on human beings. He cites PRRI data which shows that a majority of Texans (64%) favor laws that would protect LGBT people from discrimination in jobs, public accommodations, and housing. Straus argues that despite the common Republican position on LGBT protections, "respecting human dignity, striving for mutual respect and ensuring equal opportunity" are nonpartisan values that everyone can support. 
Could Student Loan Forgiveness Be the Solution to Boosting the Economy?
A new report from several leading economists suggests that student loan forgiveness could actually boost the economy and eliminate barriers to homeownership, family planning, and entrepreneurship. "Student loans are now contributing to what's perceived as lower economic prospects for younger Americans," said William Foster, Vice President at Moody's. He argues that even a portion of student loan forgiveness would yield significant economic results and help address rising income inequality. "The effects would go beyond the housing market. There've been some estimates that U.S. real GDP could be boosted on average by $86 billion to $108 billion per year," which is "quite a bit" he says. "That's if you had total total loan forgiveness." While the benefits are enormous, the pitfalls to student loan forgiveness are also just as much of a risk. A new analysis from PRRI's Brianna Tucker shows that a majority of Americans favor or strongly favor (68%) making college free at public institutions, while less than three in ten oppose or strongly oppose (30%). Young Americans (ages 18-29) broadly favor or strongly favor free college tuition at public institutions (81%), while only 19% oppose or strongly oppose. However, support declines with age, where Americans ages 30-49 (70%), 50-65 (65%), and 65 and older (56%) agree. Interestingly, a majority of college graduates say college education is a smart investment (60%), but a solid minority of college graduates (39%) still say college is a risky gamble.
Oscar Nominations Show Gender Divide in Hollywood is Still a Problem
In a recent piece for the Los Angeles Times, Glenn Whipp looks at the current state of gender inequality among Hollywood directors. Whipp notes that in the 91-year history of the Academy Awards, just five women have been nominated for awards in directing. Counter that with over 300 nominations for men. "I was certainly aware of that imbalance, but the sheer absurdity of that inequality really hit me the night of this year's Governors Awards, the event in which the film academy hands out its honorary Oscars." Whip goes on to highlight Greta Gerwig—who was nominated this year for her adaptation of "Little Women"—along with several other recently touted female directors. In a2017 surveyof young people ages 15-24, PRRI found that on the question of how much discrimination women face, the perceptions of young men and women differ sharply. More than six in ten (63%) young women believe that women face a lot of discrimination in the U.S. today, while only 43% of young men say the same. A majority (56%) of young men say that women do not contend with a substantial amount of discrimination.
Jewish American Movements Call for Stephen Miller's Ouster
Three American Jewish movements called for the dismissal of President Trump's senior adviser Stephen Miller in the wake of a report from the Southern Poverty Law Center that documented emails from Miller to the conservative website Breitbart during 2015 and 2016. The emails that were uncovered contained defenses of anti-immigrant ideology, Confederate statues in the wake of the 2015 shooting at the Emanuel AME church in Charleston, SC, as well as xenophobic and racist views. In a joint statement, the three American Jewish movements and their rabbinical associations argue that "such views are reprehensible on their own, but they are entirely unacceptable for someone tasked with shaping the laws, interests, and values of the United States." Miller, who is Jewish, is the president's top adviser on matters related to immigration, and associated with the travel ban from seven predominantly Muslim countries as well as the child separation policy at U.S.-Mexico border. PRRI research shows that a majority (57%) of Americans say Trump's decisions and behavior have encouraged white supremacist groups. Fewer than one in ten (6%) say he has discouraged white supremacist groups.