Joe Biden Gets Closer to His VP Pick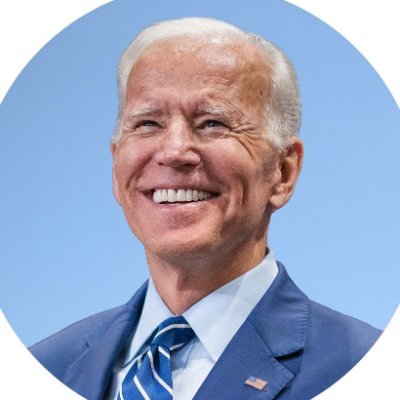 New Marks of Political Division Appear During Coronavirus Pandemic
In a new piece for libertarian magazine Reason, J.D. Tuccille views problems occurring in America due to the coronavirus as another example of growing political division in the U.S. "Sorted by culture, lifestyle, and political affiliation into two dominant tribes—'red' Republicans and 'blue' Democrats—most Americans have declining contact with those outside their own camp, less in common with those who live differently, and slumping opinions of one another to match," Tuccille writes. He goes on to cite PRRI data which shows that 80% of Democrats believe the Republican Party has been taken over by racists, and 82% of Republicans believe the Democratic Party has been taken over by socialists.
Joe Biden Gets Closer to His VP Pick
Several months after former Vice President Joe Biden vowed to pick a female running-mate for the 2020 presidential election, his campaign announced they were one step closer to an announcement with the formation of a search committee. "These four co-chairs reflect the strength and diversity of our party, and will provide tremendous insight and expertise to what will be a rigorous selection and vetting process," Biden's campaign manager, Jen O'Malley Dillon, said. In 2018, PRRI found there is an almost 50-point partisan divide between Democrats and Republicans in their attitudes about the benefits of increased representation of women in political office. "An overwhelming majority of Democrats (80%) agree that the country would benefit from having more women in political office, while only 31% of Republicans say the same," PRRI's Molly Igoe writes. "A majority of Republicans (53%) don't believe that the country would benefit from more female representation."
Justin Amash Campaign Could Have Big Impact on Trump 2020
In the 24 hours since Rep. Justin Amash (I-MI) launched an exploratory committee to potentially seek the Libertarian Party presidential nomination, pundits have squabbled over what long-term implications Amash's campaign would have on the 2020 presidential election. PRRI's Douglas Barclay recently analyzed whether Republicans and Republican-leaning independents would go for a Trump alternative in a recent Spotlight Analysis. "More than one in four (27%) Republicans and Republican-leaning independents said they would prefer someone other than Trump as the Republican nominee. This group tends to be disproportionately younger, more educated, and less likely to vote overall than the Republicans and Republican-leaners who prefer Trump," Barclay writes.
United Nations Warns of Potential Spike in Domestic Violence Incidents
According to Dr. Ramiz Alakbarov, deputy director of the United Nations Population Fund (the UN's sexual and reproductive health agency), if stay-at-home orders continue, there will be a global increase in domestic violence incidents in the tens of millions. "It is a growing crisis within the crisis. We need to pay maximum attention to this now," Alakbarov said on Tuesday. If experts don't "ring the alarm bell" about the issue now, Alakbarov believes there could be an additional 15 million incidents every three months. PRRI data from 2017 shows that nearly half (44%) of the country believes domestic violence to be a critical issue in the United States. The issue is of increased concern for black Americans, where 59% of respondents believed domestic violence to be a critical issue.
Bill de Blasio Apologizes to Jewish Community in New York
New York City Mayor Bill de Blasio apologized to the Jewish community in his city, one day after name-checking them on Twitter. "If in my passion and in my emotion, I said something that in any way was hurtful, I'm sorry about that," the mayor said on Wednesday. "That was not my intention. But I also want to be clear: I have no regrets about calling out this danger and saying we're going to deal with it very, very aggressively." de Blasio issued a warning to Jewish communities, and all New Yorkers, after he joined police in dispersing a crowd believed to be in the thousands who had gathered for the funeral of Rabbi Chaim Mertz. PRRI data indicates that Jewish Americans make up 4% of New York's population.
AMC Theaters Boycotts Universal Pictures Following the Success of On-Demand Releases
PRRI data from late March shows that 79% of Americans report that they are likely to avoid going to the movies as coronavirus cases grow. As theaters across the country remain shuttered due to the coronavirus pandemic, some movie studios have opted to release their films via on-demand streaming service. Among them is Universal Pictures, which recently shared the financial success of their film "Trolls World Tour." AMC Theaters, the largest theater chain in the U.S., wasn't pleased with this and has since announced that they will no longer show Universal Pictures films.