Jennifer Rubin: Can Republicans Bet on a Comeback?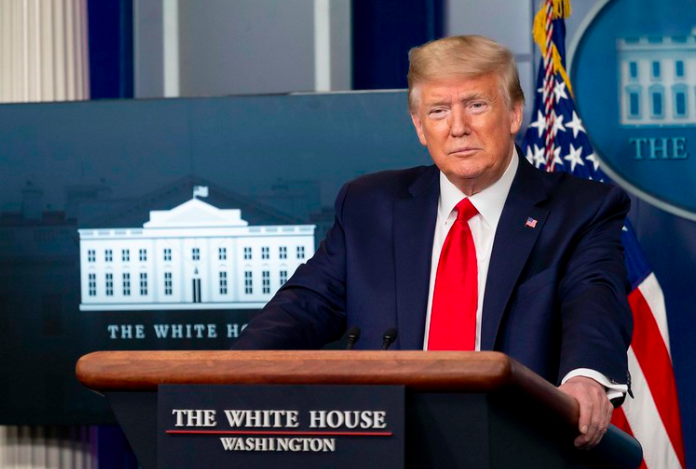 Jennifer Rubin: Can Republicans Bet on a Comeback?
According to Jennifer Rubin of The Washington Post, recent polling, including the latest from PRRI, paints a grim picture of President Donald Trump's re-election chances. "Rarely have polls painted as consistent a portrait of President Trump's and Republicans' standing: Terrible," Rubin writes. PRRI's latest data shows a sharp decline in favorable opinions of Trump among several key groups, including battleground states like Florida and Ohio. Favorability in these states has dropped from 53% in March to 38% in April. "This does not mean Trump is a goner. It does not mean Biden is home free. It does mean there has been a considerable erosion in Trump's support, making him look more vulnerable than at any time this year," Rubin adds.
ProPublica Accuses VA of Relying on Ill-Experienced Companies to Fulfill Massive Government Orders
A damning piece in ProPublica accuses the federal government of relying on ill-experienced contractors to help fill orders for necessary medical supplies. J. David McSwane follows one contractor in his own attempt to track down masks to fulfill a government purchase for the Department of Veteran's Affairs. "It remains a mystery why the CEO of Federal Government Experts LLC let me observe his frantic effort to find 6 million N95 respirators and the ultimate unraveling of his $34.5 million deal to supply them to the Department of Veterans Affairs hospitals, where 20 VA staff have died of COVID-19 while the agency waits for masks," McSwane writes. PRRI's Brianna Tucker recently wrote of PRRI data that shows "that less than three in ten (29%) Americans say they trust the federal government to do what is right 'just about always' or 'most of the time.'"
Opioid Overdoses on the Rise in Some Parts of the U.S.
A recent piece The Daily Beast by Kate Briquelet reports that parts of the United States, including counties in Texas and New York, have seen a rise in opioid overdoses since the beginning of the pandemic. "Amid social distancing, authorities nationwide are reporting a surge in fatal opioid overdoses. Addiction and recovery advocates say the U.S. is now battling two epidemics at once. From 1999 to 2018, opioid overdoses involving prescription and illicit drugs have killed nearly 450,000 Americans," she writes. According to a 2017 PRRI survey, a majority (68%) of Americans say drug abuse and addiction is a major problems in their community.
Prestigious D.C. School Draws Criticism for Taking Small Business Loan
In Washington D.C., Sidwell Friends School has drawn criticism for taking over $5 million in federal loan money meant for struggling small businesses. The prestigious school which boasts members from multiple presidential families among its alumni has an endowment of over $50 million. "These are millionaires who are getting money to subsidize the workers who are teaching their children, in order for their children to get into elite institutions, in order for them to become millionaires," one graduate tells NPR. "This is a place that reproduces an elite class of people in this country." A letter from Sidwell board members said the K-12 school has taken a financial hit from lost tuition, fundraising, and program fees, and that this loan will keep workers employed and pay for health insurance. Data shows that the vast majority (89%) of Americans say we have a moral responsibility to make sure that every child in the U.S. has an opportunity to succeed.