Jeff Sessions: Christians Think They Are Under Attack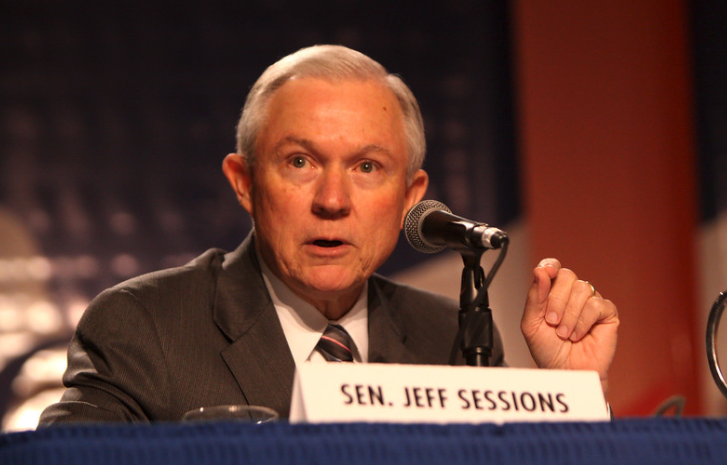 Jeff Sessions: Christians Think They Are Under Attack
How Gen Z Women Are Balancing the Fight for Reproductive Rights and Social Justice Causes 
A recent piece The New York Times 
looks
 at how Generation Z and millennial women feel about abortion rights in the United States. 
PRRI Board Chair Melissa Deckman speaks to the Times
 about this issue and notes that women of Generation Z have never known a world where abortion was not legal. According to Deckman, these women believe in reproductive freedom but think that the issue is not as pressing as others in society.
SCOTUS Rules Montana Cannot Ban Tax Credits for Religious Schools
The last time PRRI asked Americans about the separation of church and state, in 2014
,
 nearly half (46%) of Americans said they are more concerned about the government interfering with the ability of people to freely practice their religion, while an equal number (46%) say they are more concerned about religious groups trying to pass laws that force their beliefs on others. On Tuesday, the U.S. Supreme Court 
announced
 that a Montana tax credit education program could be used to fund attendance at private religious schools. "The ruling comes as the supporters of religious liberty, including the Trump administration, have hoped the court's solidified conservative majority would emphasize that the Constitution's Free Exercise clause requires neutrality toward religion," CNN reports. Conservative Chief Justice John Roberts penned the court's 5-4 decision.
Parents Seek Discounts as the Coronavirus Alters the College Experience
In 2017, 
55% of Americans said that a college education was a smart investment, while 43% thought that it was a gamble.
 The cost to benefit ratio of the college experience has become even murkier as schools grapple with how to adjust classroom and campus environments due to the pandemic. 
According
 to the Wall Street Journal, enrollment is expected to drop this fall. For those planning on being on campus, schools may opt for discounted tuition. At Catholic University of America in Washington, D.C., 20-30% more families are seeking discounts. The school has already granted $500,000 in discounts for 2020-2021.