Jeff Flake Joins Dozens of Republicans in Support of Joe Biden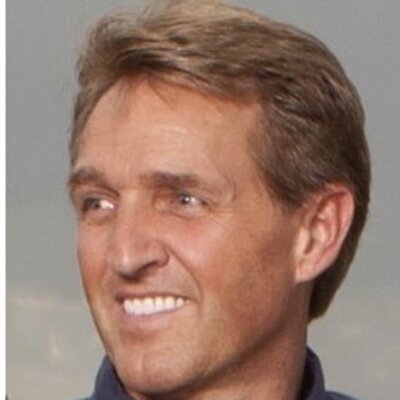 Jeff Flake Joins Dozens of Republicans in Support of Joe Biden
Wisconsin Man Shot By Police, Sparking Protests
PRRI data shows that more than four in ten (42%) Americans say that recent killings of unarmed Black men are isolated incidents, compared to a majority (56%) who say such killings are part of a broader pattern of how police treat Black Americans. On Sunday, officers from the Kenosha Police Department shot Jacob Blake in the back while he was entering a vehicle. "While we do not have all of the details yet, what we know for certain is that he is not the first Black man or person to have been shot or injured or mercilessly killed at the hands of individuals in law enforcement in our state or our country," Wisconsin Governor Tony Evers wrote of the situation. Additional data shows that half (50%) of white Americans, compared to 17% of Black Americans, say recent police killings of unarmed Black men are isolated incidents.
DNC Embraces 'Personal Faith' of Most Democrats
<
The Washington Post: More Black Lives Matter Signs than Confederate Flags in Stone Mountain
PRRI's most recent data shows 
Americans are divided on whether Confederate flags are symbols of racism 
(49%) or symbols of Southern pride (48%). This is only a modest shift from 2019, when a slim majority (52%)
 said the flag was a symbol of Southern pride, and 45% said it was a symbol of racism. 
In
The Washington Post
, Arvin Temkar writes of a recent visit to Stone Mountain, Georgia, and the lack of Confederate flags in the town adjacent to the well-known Confederate monument. "Stone Mountain, I've found, is not what I imagined. In the few weeks I've spent wandering around the town, the park and the surrounding area, I've met Black people, brown people, white people, Muslims, Christians, Mormons and a white lesbian couple with an adopted Black son." According to Temkar, the Stone Mountain of old is fading away.
Kansas Commission Adds LGBT Nondiscrimination Protections
"The commission that enforces Kansas' nondiscrimination laws will begin hearing claims from people who allege they are being mistreated because of their sexual orientation or gender identity," reports 
The Associated Press
. The Kansas Human Rights Commission announced they would expand on the recent U.S. Supreme Court case barring discrimination against LGBT people in employment decisions and hear complaints on LGBT discrimination in other areas of society, including housing and educational institutions. 
PRRI data shows that 72% of Kansans support laws that protect LGBT individuals from discrimination
.