Is the Media Fixated on Trump Voters?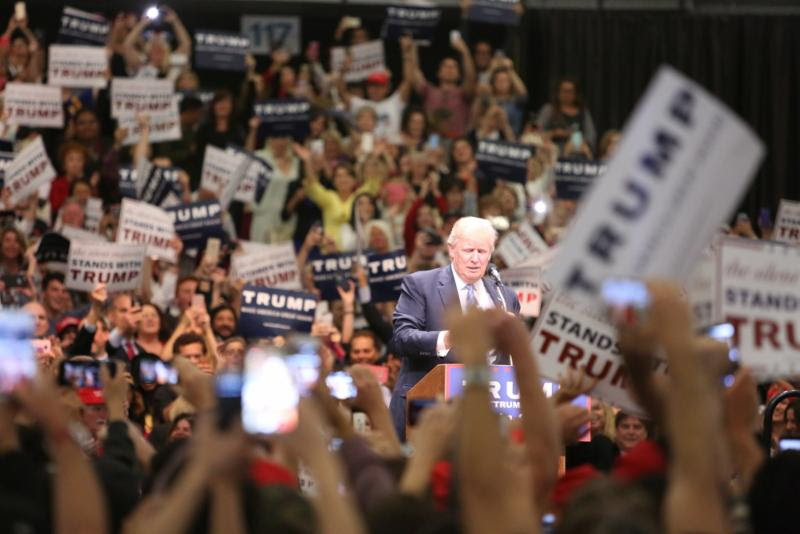 Is the Media Fixated on Trump Voters?
The New York Times columnist Jamelle Bouie makes the point that there is a media preoccupation with Trump voters, particularly given their size. Bouie points out that while the anti-Trump voting coalition is the largest in the country, there isn't much being written about them. In the article, he looks at Trump's cyberattack of Reps. Alexandria Ocasio-Cortez, Ilhan Omar, Rashida Tlaib, and Ayanna Pressley, telling them to "go back and help fix the totally broken and crime infested places from which they came." While a recent survey found that an overwhelming majority of Americans found the president's comments to be both "racist" and "unamerican," Bouie notes how the media's focus still remained on the president's voters. "But the story in the press wasn't about Trump's decision to alienate a broad majority of voters with explicit racism. It was about the devotion of his voters and his strategy for the 2020 election," Bouie writes. Bouie later cites polling from a survey co-sponsored by PRRI that explores the broad and diverse coalition of Democratic voters and what might be needed to secure an electoral college advantage. "The press may not have much interest in the broader electorate, but Democratic leaders and strategists, at least, should understand that the anti-Trump coalition is much bigger than the Trump base. If they want to oust the president next November, they should start to take that fact seriously," Bouie concludes.
Trump's Base May Not Be Enough in 2020
"The president needs the voters who approve of his record on the economy but disapprove of him overall. His racist attacks this week only hurt that cause," writes Ronald Brownstein in The Atlantic. Brownstein asserts that Trump's base will not be enough to win the 2020 election, and his comments could hurt him among potential supporters that find themselves conflicted over the president's actions. Brownstein also argues that Trump's behavior towards four Democratic congresswomen of color foreshadows his campaign strategy for the coming year. "In so doing, Trump has telegraphed that, ahead of 2020, he hopes to focus at least as much on the jagged divide of 'Who is a real American?'" According to PRRI and the Atlantic's Fate of Pluralism survey, the vast majority of Americans agree that believing in individual freedoms, such as freedom of speech (91%), respecting American political institutions and laws (90%), accepting people of diverse racial and religious backgrounds (86%), and being able to speak English (83%) are somewhat or very important to being American. Only half (50%) of Americans say that being born in America is somewhat or very important for being truly American, while 46% say this is not too important or not at all important. 
3 Children Detained by Border Protection in Chicago Airport are U.S. Citizens
On Thursday, three children (aged 9, 10, and 13) were held by border protection officers for several hours at an airport in Chicago. The children, all of whom are U.S. citizens, were arriving from Mexico with a relative when they were stopped by Customs and Border Protection officers because the adult they were traveling with was "deemed inadmissible." In response to their detention, Chicago Mayor Lori Lightfoot as well as the Mexican Consulate in the city were forced to step in. Activists also went to the airport to protest, with many arguing that the children's detention was intended to serve as bait for their parents, who would be arrested due to not being in the country legally. The children were eventually released after the Mexican Consulate worked out an arrangement allowing for their mother to pick them up without fear. This incident comes at a time when immigrant communities have been on edge since the president announced a widespread crackdown by ICE, targeting people with deportation orders and creating fear among immigrant communities. According to PRRI data, a majority (62%) of Americans agree that the immigration system should allow immigrants who are currently in the country illegally to become citizens provided they meet certain requirements. Smaller numbers of Americans believe that instead, immigrants who are in the country illegally should be allowed to become permanent legal residents, but not citizens (16%), or that these immigrants should be identified and deported (18%)."