Is President Trump Embracing the Wrong Evangelicals?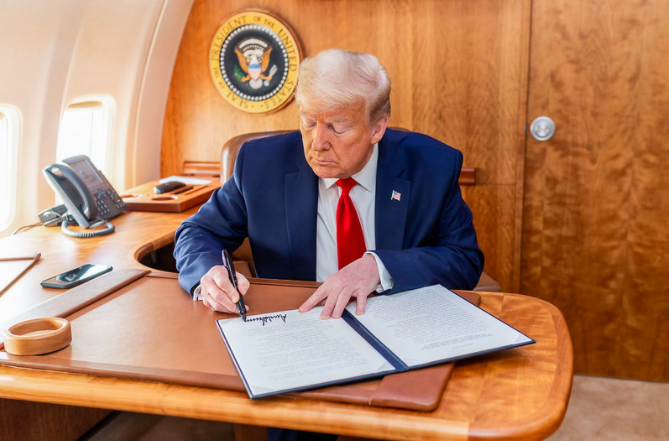 Is President Trump Embracing the Wrong Evangelicals?
Churches Reopen Across the U.S.
The majority of Americans (77%) express opposition to a religious exemption for local stay-at-home orders.
 Four in ten (40%) strongly oppose these policies, which have appeared across the United States. In recent days, some states have relaxed their stay-at-home orders allowing for religious institutions to welcome guests. In 
Delaware
, gatherings must be capped at 30% of a building's fire code capacity. At one 
church
 in Fredericksburg, Virginia, reservations are now required to attend mass, with the number of congregants limited. "It looks like no church you've ever been," said Father John Mosimann tells DCist. "We divided the gym with a little bit of yellow caution tape into little cells, as I'm calling them — not in a prison sense, but in the monastic sense — that this is your little home."
How Must Journalists Cover 'Obamagate' Conspiracy Theory
In 2018, 
PRRI data revealed that 64% of Americans thought the media
 was pushing people apart. In Vox, Sean Illing looks at how members of the media have covered President Trump — specifically his recent claim of an "Obamagate" scandal — without succumbing to misinformation, falsehoods, and spectacle. "Watching the media pounce on this story like greyhounds chasing mechanical rabbits has been painful, but also deeply familiar. It's a pattern we've seen unfold countless times. The president unleashes a tweetstorm, millions of people retweet it, right-wing media boosts the signal, and then mainstream media outlets cover it, often breathlessly," he 
writes
. According to Illing, "the old model of journalism — often called 'the view from nowhere' approach — has been hacked, and [journalists] simply haven't adapted to it."
Another Presidential Tradition May Be Put on Pause
Nearly three in four Americans (73%) say that they wish President Trump's
speech and behavior was more in line with his predecessors. According to recent reports, another White House tradition in which the president honors his predecessor won't happen under President Trump. During a sitting president's first term in office, the previous president is welcomed into the White House for the unveiling of a presidential portrait. NBC News 
reports
 that the historic affair between President Trump and former President Barack Obama will not occur, amid tensions between the two men. 
When asked in 2019, Republicans expressed that they were much
 less likely (46%) than Democrats (88%) to say they wish President Trump acted more like his predecessors.
Americans Return to Phone Calls During Coronavirus Pandemic
According to 
CNN
, the coronavirus pandemic has brought about a spike in telephone calls. AT&T reports that from mid-March to early May, calls were up 44% above normal trends. Verizon has reported a similar rise in telephone calls in March. As more people spend time away from loved ones, they appear to be returning to their phones to connect. "The rise in phone calls also creates potential for people to emerge from the pandemic with a greater appreciation of their relationships, she added. It remains to be seen whether phone calls will remain as widespread after life regains some semblance of normalcy — telecom companies are already reporting some declines in voice calls since the pandemic's peak," reports Harmeet Kaur.