Inside New York's Swirling Kaleidoscope of Faiths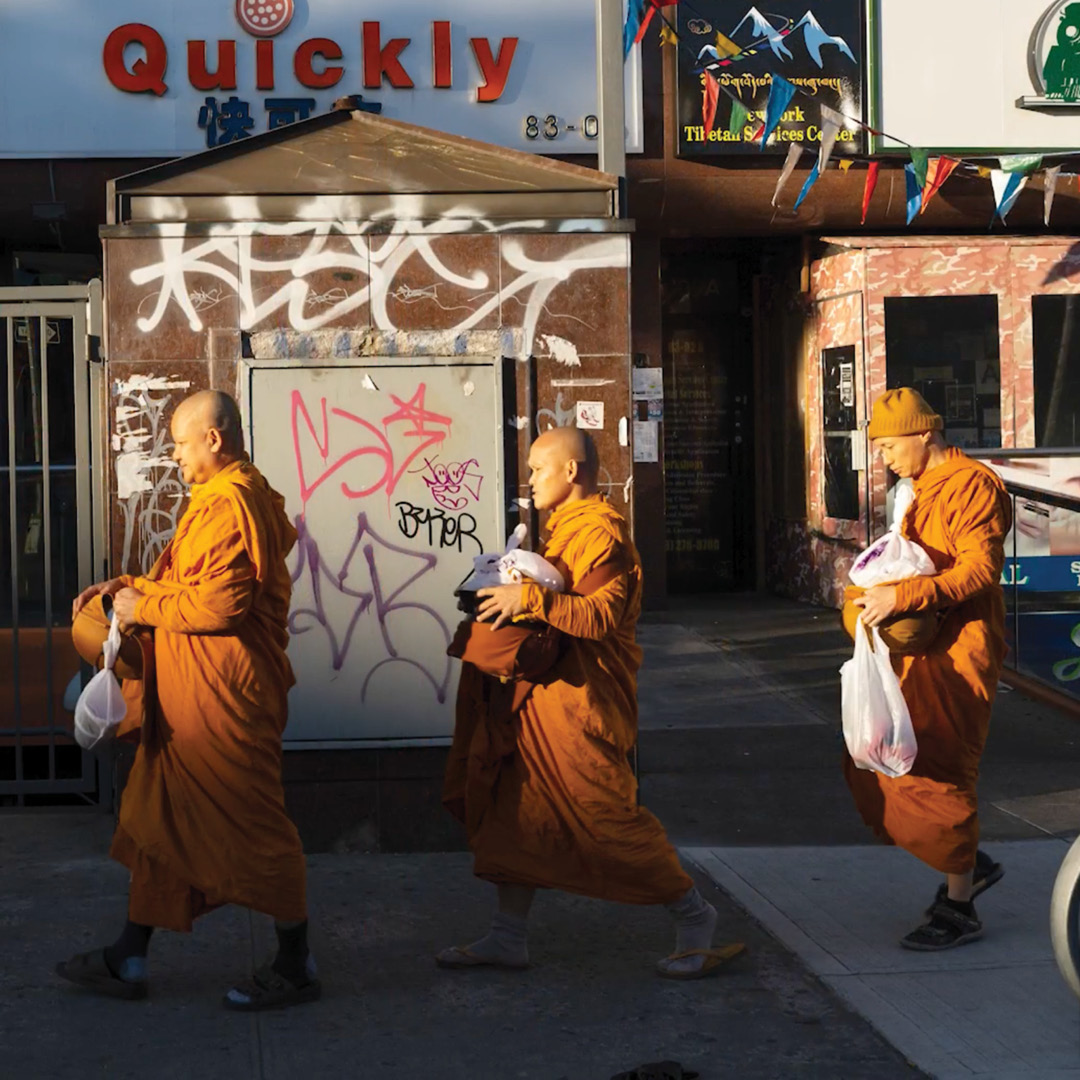 Inside New York's Swirling Kaleidoscope of Faiths
PRRI's Census of American Religion, which was a first-of-its-kind study that measured the religious diversity of every county in the United States, provides the basis for a recent New York Times article by Liam Stack. Stack reports that three of New York City's boroughs — Manhattan, Brooklyn and Queens — are among the 10 most religiously diverse counties in the country, where you can find Buddhist and Jain temples, Sikh soup kitchens, an ancient Indigenous Tibetan faith, Vodou practitioners, and Catholic parishes that offer mass in four languages. Idris Guven, a New York City police captain from Turkey, said the mosque he attends with his children has provided a safe place for his family. "We live in the U.S.A., and we love what it offers, but we want them to know their culture and their identity," he stated. Stack also profiles the Rev. Dr. Robert M. Waterman, who has been preaching at Antioch Baptist Church for two decades. "In order for you to be effective in the community, you have to go out into the community," said Mr. Waterman. "When you open up wide, it lets people experience God wherever they are."
---
The Darkest Corners of the Internet
Andy Kroll for The Nation reports on the current "increasingly conspiratorial moment" in which we find ourselves, overrun with rampant disinformation. He notes that recent research shows many Americans spend more than six-and-a-half hours online a day, and generally on the same social media websites. Kroll spent half a decade investigating the prominence of conspiracy theories, and notes that dehumanization is a big part of disinformation: "In what still passes for the real world, how else to explain the prominence of conspiracy theories like QAnon or the current far-right trend of accusing someone, especially anyone who disagrees with you, of being a 'groomer'?" New York Timesreporter Max Fisher stated: "This technology exerts such a powerful pull on our psychology and our identity, and is so pervasive in our lives, that it changes how we think, behave, and relate to one another. The effect, multiplied across billions of users, has been to change society itself." PRRI research finds that roughly 1 in 5 Americans can be classified as QAnon believers.
---
Christian Nationalists – Wanting To Put God Into US Government
Barbara Plett Usher for BBC News addresses how "[n]ew battle lines are being drawn in the US by a right-wing Christian movement set on what it sees as its divine mission – to spread its beliefs and messages using political power." Plett writes that while God and country is one of the oldest currents in US politics, Christian nationalism is flourishing now due to cultural and demographic changes in the country that conservative Christians find threatening, as well as "a backlash against what they saw as government overreach during the Covid pandemic." Robert P. Jones, Ph.D., PRRI's President and Founder, told Plett: "This fight against changing moral values is being framed as a battle against evil which demonizes political opponents […] What's different now about such Christian political activism is that the country is no longer majority white and Christian." PRRI research finds that about one third of Americans and half of Republicans say the U.S. was designed by God to be a "promised land" for European Christians.
---
Why the Threat to Democracy Remains After the 2022 Midterm Elections
PRRI Public Fellow Tarah Williams, Ph.D., wrote in a recent spotlight analysis about why the threat to democracy remains after the midterm elections. She notes that while many election deniers ran for office, very fewcampaigns focused on how the 2022 election might affect the health of our democracy, and that Americans express strong commitments to democratic norms in the abstract but fail to apply these norms consistently in practice. Data show that partisanship makes attachment to leaders and loyalty to particular groups a primary consideration for many voters. Strong partisans are also more willing to support politicians who make promises at odds with democratic principles if those politicians belong to their party. PRRI has asked survey respondents whether they agreed or disagreed with the statement "Because things have gotten so far off track in this country, we need a leader who is willing to break some rules if that's what it takes to set things right." Support for rule breaking is highest among Republican-identifiers (57%), but 36% of Democrats also agree.
---
What's Buzzing?
Read PRRI's report "Challenges in Moving Toward a More Inclusive Democracy: Findings from the 2022 American Values Survey" here.