Incoming Harvard Freshman Deported Shortly After Arriving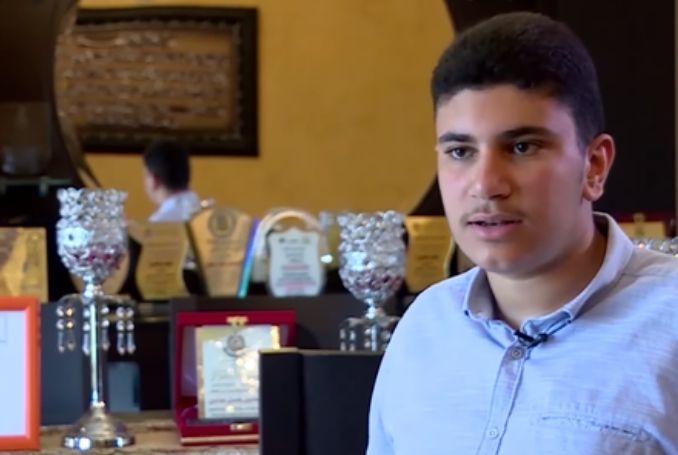 Incoming Harvard Freshman Deported Shortly After Arriving
"While most Harvard freshmen settle into their dorms Tuesday, one new student, Ismail B. Ajjawi '23, faces ongoing negotiations with immigration officers to allow him to enter the United States and study at the College," writes Shera S. Avi-Yonah and Delano R. Franklin, staff writers at the campus newspaper The Crimson. Ajjawi, a 17-year-old Palestinian resident of Lebanon, was deported Friday night after landing at Boston Logan International airport. Ajjawi said that he was detained at the airport and subject to hours of questioning from immigration officials. Ajjawi also alleged that an immigration officer questioned him about his religion, searched his phone and laptop, and upon finding social media postings (from other people) critical of the president and the United States, was informed he would be deported to his home country. A 2018 PRRI survey of Americans 15-24 years old found 84% say Muslims face a lot of discrimination in the U.S. today, including more than eight in ten black (88%), Asian and Pacific Islander (88%), Hispanic (88%), and white young people (81%).
Mother of Teenager Battling Leukemia Denied Entry
Ixcell Sandoval Perez, a 14-year old undergoing treatment for leukemia in North Carolina, has been battling cancer while her mother is currently stranded in Mexico, unable to be with her. While Ixcell was born in Raleigh, North Carolina, she was living in Chiapas, Mexico when she was diagnosed. Her mother Dalia says that she was aiming to take her daughter back to Raleigh for medical treatment, but when they arrived at the Tijuana border they were denied entry into the country. "They took everything away from us. They took us into a room. In the afternoon, they left us in a cold room but it was so cold and my daughter was feeling so sick. I pounded on the door and shouted for them to open it, but no. My child was so thirsty but no one would listen to me," Dalia said in a video produced by Solidarity Now. A relative living in the U.S. was able to bring Ixcell across the border, but Customs and Border Patrol officials had again denied Dalia entry. PRRI data shows when asked how to deal with immigrants who are currently living in the U.S. illegally, more than six in ten (62%) Americans say the immigration system should allow them a way to become citizens provided they meet certain requirements. Sixteen percent say that the system should allow them to become permanent legal residents, but not citizens, and about one in five (21%) say the immigration system should identify and deport them. Views on immigration reform have not changed significantly since 2013 when a similar number (63%) favored giving immigrants living in the U.S. illegally a way to become citizens provided they meet certain requirements.
Transgender Travelers Face Invasive Searches at Airport
ProPublica recently published a report about transgender passengers at the airport and their experience with Transportation Security Administration (TSA). Experiences range from inappropriate pat-downs to being taken into a private room and pressured to expose their genitals to TSA officers. The report covered civil rights complaints filed from January 2016 through April 2019, and found that 5% (or 298 complaints) were related to screening of transgender people, even though transgender people make up slightly less than 1% of the population. ProPublica also found that this number may under-reported due to the fact that TSA has a vague complaint category called "sex/gender/gender identity – not transgender," which accounted for 15% of civil rights complaints in this period. "Transgender people have complained of profiling and other bad experiences of traveling while trans since TSA's inception and have protested its invasive body scanners since they were first introduced in 2010," said Harper Jean Tobin, director of policy at the National Center for Transgender Equality. A 2019 PRRI poll found that more than three-quarters (79%) of Americans believe that transgender people face at least some stigma in their community, including just under four in ten (38%) Americans who believe transgender people face a lot of it".
Fourth Attacker Sentenced in Beating of African American Man in Charlottesville
A fourth white supremacist arrested and convicted over his role in attacking a 20-year old black man during 2017 Unite the Right rally in Charlottesville was sentenced to approximately two years in prison on Tuesday. The assailant, Tyler Watkins Davis, was a member of the white supremacist group League of the South, and plead guilty to the assault. Charlottesville Circuit Court Judge Richard E. Moore said he gave Davis a lighter punishment because he hit Harris once, contrasting his behavior with the other three convicted participants who struck Harris multiple times and nearly killed him. The Unite the Right rally drew heavy backlash, as well as harsh criticism of the president for comments he made when he said that both protesters and counter-protesters consisted of "very fine people on both sides."PRRI's 2018 American Values Survey found that a majority (54%) of Americans say that President Trump's decisions and behavior as president have encouraged white supremacist groups, compared to just five percent who believe the president has discouraged white supremacist groups. Nearly four in ten (39%) say Trump's behavior has had no effect on white supremacist groups.