In the Bay Area, Some Good News, with a Dose of Caution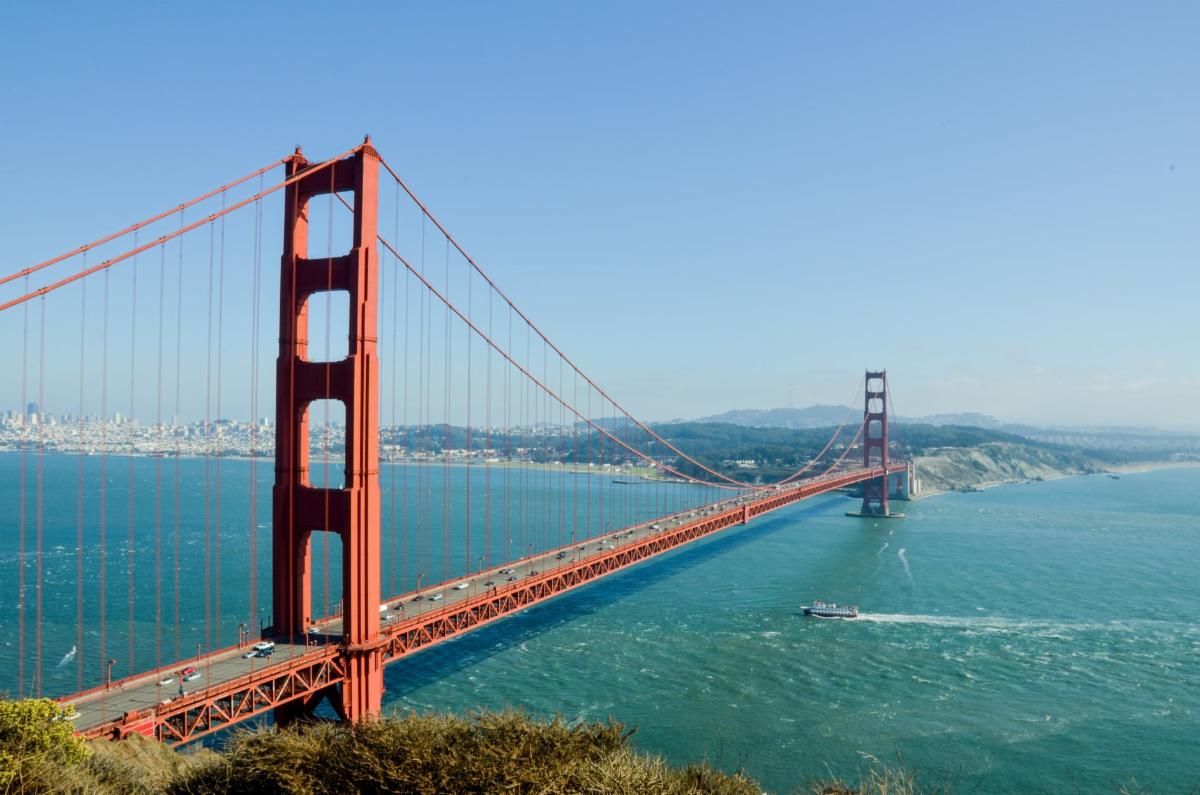 In the Bay Area, Some Good News, with a Dose of Caution

Across the United States, San Francisco and the surrounding bay area were among the first places to enact mandatory social distancing guidelines for residents due to the coronavirus. According to Politico, government officials at the state and local level may see a glimmer of hope on the horizon. "After 14 days — the outermost period at which symptoms are believed to emerge post-infection — doctors at area hospitals are now reporting fewer cases than they expected to see at this point, and officials credit the lockdown with stemming the tide of patients they feared would flood into emergency rooms," Politico reports. Though doctors were hesitant to declare a victory, one doctor confirmed that his own number of patients has not drastically increased. "What I can say is how many critically ill patients we have, and that has not surged," Jahan Fahimi, medical director of the emergency department at University of California, San Francisco's Parnassus campus says. "Something is working." PRRI data shows Americans have taken social distancing orders more seriously as time has gone on. When given a list of eight popular activities on March 17, less than four in ten (39%) Americans said they were likely to avoid all of the activities. By March 20, this percentage had jumped to 54%, climbed to 58% on March 21, then returned to 54% on March 22. 

Judge Blocks Abortion Bans by Way of Coronavirus

Amid the rise of restrictions put in place due to the spread of the coronavirus has been a push by a handful of states to categorize abortions as an elective surgery. On Monday, federal judges in Ohio, Texas, and Alabama blocked local governments from putting a temporary halt to abortion procedures. "The State's interest in immediate enforcement of the March 27 order — a broad mandate aimed primarily at preventing large social gatherings — against abortion providers does not, based on the current record, outweigh plaintiffs' concerns," District Court Judge Myron Thompson of Alabama said in a statement. Thompson will subsequently hear arguments on the matter on April 6th. In Texas, District Court Judge Lee Yeakel was more frank in his assessment. "This court will not speculate on whether the Supreme Court included a silent 'except-in-a-national-emergency clause' in its previous writings on the issue," Yeakel said. PRRI data shows that a partisan divide on abortion remains in the United States. Democrats (70%) are twice as likely as Republicans (34%) to favor the legality of abortion; six in ten (60%) Republicans are opposed to the legality of abortion, although notably, only 22% of Republicans say abortion should be illegal in all cases. Additionally, Democrats have become three percentage points more supportive of the legality of abortion (up from 67%), while Republicans have become five percentage points less supportive (down from 39%) since 2015.
Idaho Governor Signs Anti-Transgender Bills Into Law 

On Monday afternoon, Idaho Gov. Brad Little signed two bills into law that would have a major impact on the transgender community. Gov. Little declined to release a statement explaining his reasoning. One bill would block transgender individuals from changing their birth certificates, and the other would block transgender females from competing in public school and university sports alongside people of the same gender identity. The bill allows transgender individuals who identify as male to compete alongside other males. The American Civil Liberties Union of Ohio indicated in a statement that they would join efforts to challenge the bills in court. "The ACLU of Idaho condemns Governor Brad Little's decision to sign discriminatory, unconstitutional, and deeply hurtful anti-transgender bills into law. Leaders from the business, faith, medical, education and athletics communities will not forget this decision or what it says about the governor's priorities during a global pandemic. The ACLU will see the governor in court," a statement read. PRRI data shows Americans have differing opinions on transgender issues related to sports participation, dependent on who is participating. Half of the country (50%) says students who were listed as male on their birth certificate but who now identify as female should be allowed to participate in high school sports. Roughly six in ten (61%) say that a transgender student who was listed as female on their birth certificate, but who now identifies as male, should be allowed to participate with other male students in high school sports. 

California Renters Plan a Rent Strike

Activists across California are organizing rent strikes in apartments across the state following Gov. Gavin Newsom's two-month delay of evictions. In a rent strike, groups of tenants join together to withhold rent as a means of requesting their landlord's attention to various problems and concerns. With the coronavirus limiting the earning capacity for millions of Americans, some do not have the money to pay their rent. "We are all suffering, but we shouldn't have to suffer to this extent," says Melissa Reyes, a strike organizer in Los Angeles. "This is about survival and necessity."Prior to the coronavirus, 37% of California workers said they were struggling with poverty and had difficulty paying their rent or mortgage.