Impeachment Vote a Win for Trump?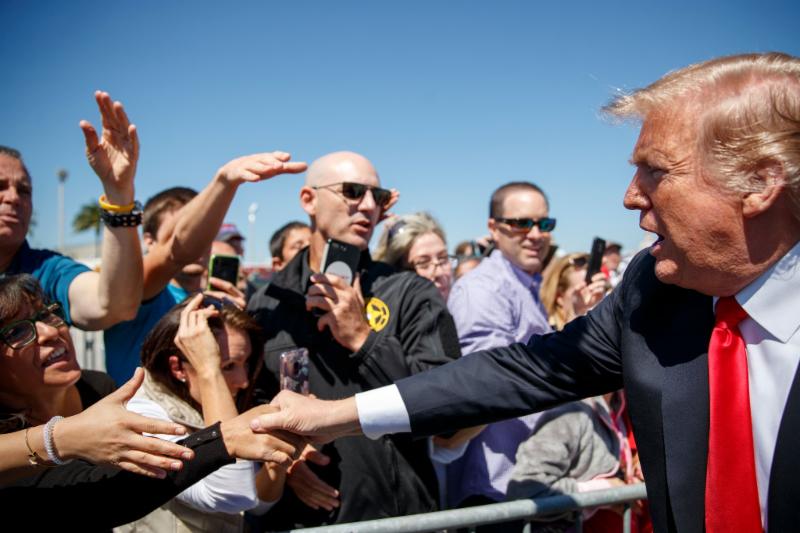 Impeachment Vote a Win for Trump?
According to a recent article in The Atlantic from Russell Berman, the House of Representatives' recent vote on impeachment could actually be a win for Trump. Berman notes that when the impeachment inquiry was announced, some believed that there would be Republican defections to vote with Democrats. This, it turns out, did not happen. "When lawmakers gathered in the House chamber, the actual tally turned out to be like so many others in Congress: party-line and partisan, a mere formality. Not a single House Republican voted with Democrats to affirm the impeachment. Not Representative Mark Amodei of Nevada, who had briefly backed the inquiry in the early going. Or Representative Will Hurd of Texas, the ex-CIA officer who earlier this month called Trump's demand that Ukraine investigate former Vice President Joe Biden 'terrible,'" Berman writes. That these representatives voted with their party could indicate the same would occur in the U.S. Senate. The only non-Democrat to vote to advance the impeachment inquiry was Rep. Justin Amash (I-MI), who left the Republican Party after issues with Trump. PRRI's latest data shows that 88% of Democrats across the U.S. believe Trump should be impeached and removed from office, compared to 7% of Republicans.
Edsall: Democrats Can Still Seize the Center
Can Democrats still seize the center and maintain their principles at the same time? This is the question Thomas Edsall poses in his latest op-ed for The New York Times. Edsall argues that for Democrats to build a broad enough coalition to win 270 electoral votes, they "have to tackle issues that may alienate—and even give offense to—progressives, women, Latinos and African Americans." One such issue that has divided the party is immigration. Justin Gest, professor of public policy at George Mason University, writes, "In survey after survey, Americans favor immigration and immigrants, but they also want to have the sense that their government regulates entry and exit at their borders and the various processes for acquiring visas and citizenship." Edsall uses data from PRRI's 2019 American Values Survey to demonstrate this "compromise-orientated approach" toward immigration, with "Americans supporting restrictive immigration policies 56 to 45 percent, but also having a positive view of immigrants at 89 to 11 percent." The most effective position Democrats could take on immigration, according to University of Baltimore School of Law professor Kimberly Wehle, is "one that highlighted the horrors of our current compassionless policies, and started with enough money to strengthen border patrol and care for migrant children."