Idaho Is About To Become The First State To Restrict Interstate Travel For Abortion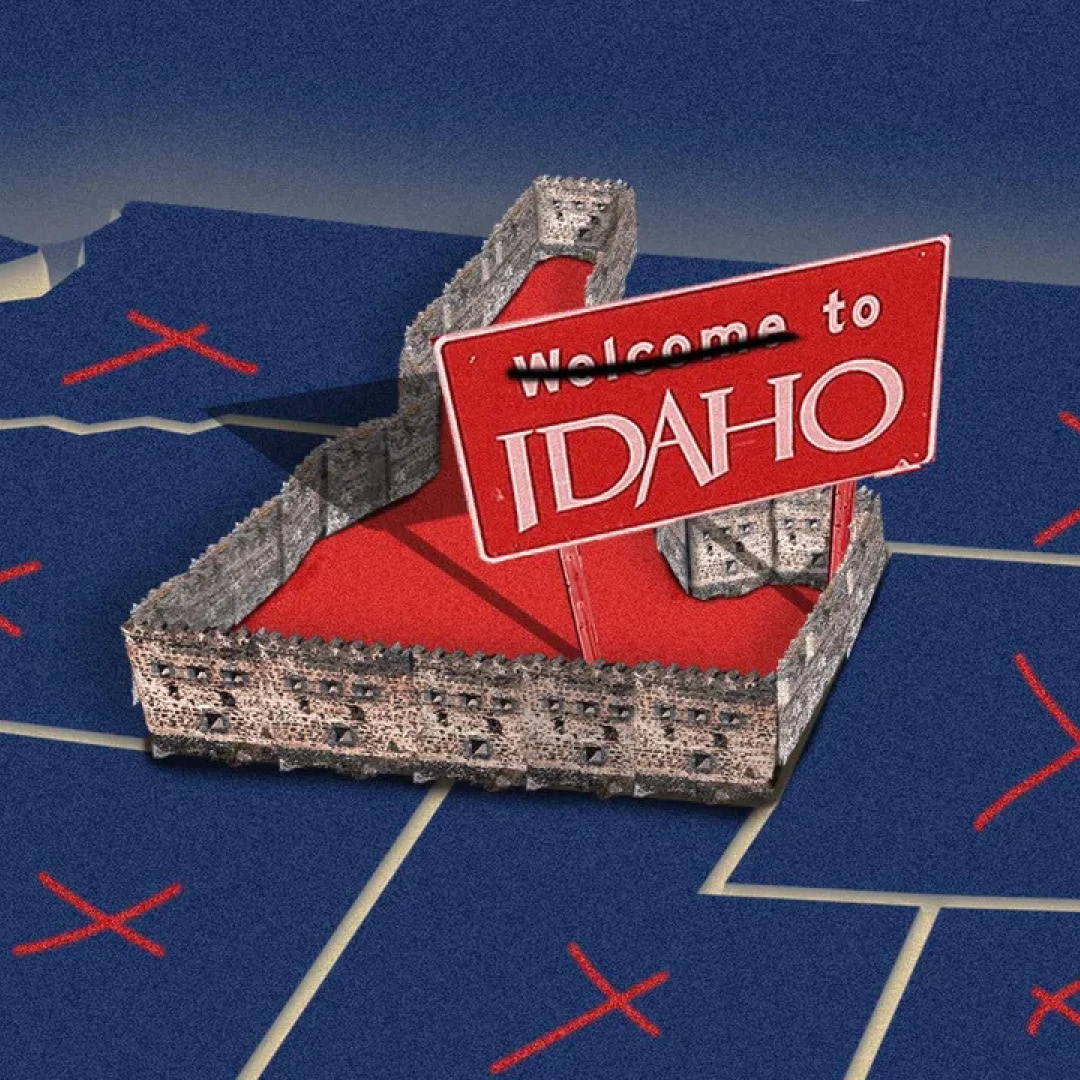 Idaho Is About To Become The First State To Restrict Interstate Travel For Abortion
Alanna Vagianos for HuffPost reports that Idaho Republicans have set their sights on hindering certain residents from traveling out of state to get an abortion. The new House Bill 242 is likely to move quickly through the Senate and seeks to limit minors' ability to travel for abortion care without parental consent and would make "abortion trafficking" a felony punishable by up to five years in prison. Vagianos writes: "Idaho has seen a Christian white nationalistinsurgency in recent years, helping to create a Legislature that's quickly gone down the far-right rabbit hole — including by introducing legislation that would bring back firing squad executions, or make it a crime punishable by life inprison for a parent to get gender-affirming care for their transgender child." PRRI finds that 77% of Americans oppose laws that make it illegal to cross state lines to obtain an abortion in a state where it is legal (20% favor).
---
New York City's Religious Diversity Bucks Stereotypes of Secularism
Ari Ephraim Feldman for Spectrum News writes that PRRI's Census of American Religion shows that while New York City's religious makeup has changed somewhat in recent years, it remains a devout place overall: about three-fourths of residents identify with at least one religious group, while a quarter consider themselves unaffiliated. Furthermore, New York City includes some of the country's highest scores in overall religious diversity: Brooklyn and Queens are the most religiously diverse counties in the entire country, and New York City is the most diverse major metropolitan area. The study finds that the Bronx is home to a disproportionate number of Hispanic Catholics and that Queens has the largest Muslim and Hindu populations in the city. "You can't go more than a block without finding a house of worship in New York City, an actively used house of worship," said Hussein Rashid, a scholar of religion with The New School and Union Theological Seminary.
---
Dr. Melissa Deckman on Growing Polarization and PRRI's Latest Research
PRRI's CEO Melissa Deckman, Ph.D., recently spoke with Corey Nathan, host of Talkin' Politics & Religion Without Killin' Each Other, about PRRI's latest research and how it relates to a host of cultural and political issues our country is currently facing. Deckman begins by highlighting that trend data shows how queer and women Gen Zers are more active in politics than their male counterparts, how that is historically unique, and how it has the potential to shape a more inclusive future. She cites PRRI's LGBTQ study that was released last week, which finds that LGBTQ Americans are more than twice as likely as the general population to be under age 30 and to belong to Generation Z. In terms of abortion, Deckman highlights findings from the 2022American Values Atlas that the percentage of Democrats who support abortion rights who indicate they will only vote for a candidate who shares their views more than doubled from 2020, 17% to 34%.
---
Judge Rules Immigration Officials Violated Pastor's Religious Freedom Rights
Jack Jenkins for Religion News Service reports that Rev. Kaji Douša, a New York pastor and immigrant rights activist, has won a legal battle against the U.S. Department of Homeland Security. Last week, a judge ruled that federal agents violated her religious freedom and retaliated against her following a 2019 incident along the U.S.-Mexico border. Jenkins explains that the case dates back to January 2019, when Douša was stopped and questioned for roughly an hour and a half by federal agents while returning to the U.S. from Tijuana, Mexico after assisting in a "Sanctuary Caravan" on the Mexican side of the border. Later, an NBC affiliate published documents from a secret U.S. government database of activists, journalists, and others to the migrant caravan that found Douša's name and photo with a yellow "X" across her face, suggesting that the pastor's SENTRI pass, which allows for expedited screening along the Southwest U.S.-Mexico border, had been revoked.
---
What's Buzzing?
Read PRRI's new LGBTQ report "More Acceptance but Growing Polarization on LGBTQ Rights: Findings From the 2022 American Values Atlas" here.