Ibram X. Kendi: Ahmaud Arbery Could Have Been Me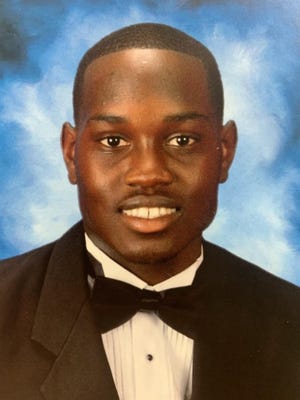 Ibram X. Kendi: Ahmaud Arbery Could Have Been Me
PRRI data from 2018
 found that 61% of Americans
 believe that white people have certain advantages in society based on the color of their skin. The same survey found that 73% of Americans said that black people face a lot of discrimination, including 91% of black Americans. This is a notable increase from 56% of all Americans who said the same in late 2016. In 
The Atlantic
, Ibram X. Kendi writes of his experiences as a black man in America through a piece that mourns the February murder of Ahmaud Arbery. "He could have been me running down the street. As a black male—not to the people who know me or who know Arbery, but to the Americans who don't know me and think they do—I am Ahmaud Arbery," Kendi writes.
Trump Approval Falls Significantly Among Seniors 
Franklin Graham's Organization Leaves New York
According to 
PRRI data, 69% of New Yorker
s
 support same-sex marriage. Despite data that shows the opposite, Rev. Franklin Graham contends that most New Yorkers don't actually support same-sex marriage. Graham's 
comments
 about same-sex marriage and other issues led to protests against his organization Samaritan's Purse aiding in coronavirus healthcare in New York. Following decreased demand for their services and protests over their organization message, the organization prepared to leave New York this week.
PBS Series Highlights AAPI Stories
Pandemic Forces Religious Organizations to Embrace Technology
More than 
61% of those who said they would celebrate
 Easter in 2020 planned on doing so via an online service or watching something on TV, according to PRRI data. In a piece for Reuters, Angela Moore looks at how different religious organizations have embraced online worship during the coronavirus pandemic. "Worshipers have taken to online connections as the dangers of the virus and uncertainty of self-isolation deepen their spirituality and strengthen their faith," Moore 
reports
. Data shows that this group could skew older. Young Americans ages 18-29 (47%) were less likely than older groups ages 50-64 (66%), and seniors ages 65 and over (68%) to say they planned to attend 
online services
.