Human Rights Campaign Declares State of Emergency for LGBTQ+ People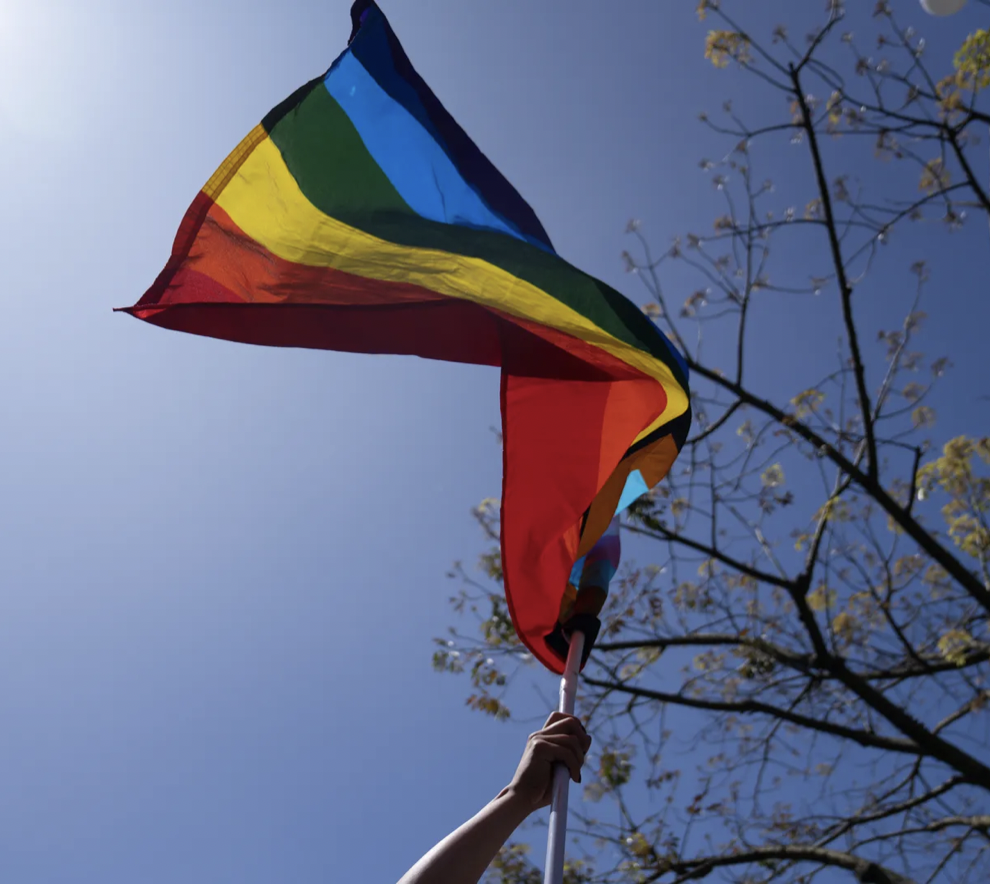 Human Rights Campaign Declares State of Emergency for LGBTQ+ People
Erin Doherty at Axios writes that in the first time in the 40 years since it's been founded, the Human Rights Campaign has declared a state of emergency for LGBTQ+ people in the US in light of the "unprecedented and dangerous spike in anti-LGBTQ+ legislative assaults sweeping state houses this year." According to the ACLU and HRC, 400+ anti-LGBTQ+ bills have been proposed with 75 of them signed into law this year. PRRI found that while 8 in 10 Americans (80%) favor laws that would protect gay, lesbian, bisexual, and transgender people against discrimination in jobs, public accommodations, and housing, about 1 in 5 Americans (18%) oppose these laws, including 7% who strongly oppose them. Along with declaring the state of emergency, HRC has also provided a guidebook for LGBTQ+ people that provides different resources such as different states laws, where to travel safely, and advocacy tips.
---
Republicans Urge Immigrants to Stay in Florida, Fearing New Law's Impact
Newsweek's Thomas Kika reports on Florida's SB 1718, which, once it goes into full effect on July 1, will enact new immigration policies in the state. Among these policies are the requirements for businesses with more than 25 people to track if their employees are eligible to legally work in the United States using E-Verify and for hospitals to collect information on undocumented patients. In response to this bill, many undocumented citizens have left the state of Florida, causing a mass labor shortage for many industries that rely on immigrant labor, including, but not limited to, agriculture, causing state legislators to try and convince immigrants to stay in the state. When asked about the bill, Florida Representative Alina Garcia stated, "This is a bill basically to scare people from coming to the state of Florida," and that it "doesn't have any teeth."
---
Supreme Court's Conservative Majority To Decide Direction of Law on Race, Elections and Religious Freedom This Month
Ariane de Vogue for CNN gives an overview of the remaining Supreme Court cases that have yet to be decided this session. One such case will decide whether colleges and universities can continue to take race into consideration as a factor in admissions; another will decide if businesses can deny their services to LGBTQ people; and Moore v. Harper will decide if state courts have a role in reviewing election rules established by state legislatures for federal elections, which was prompted by false 2020 stolen election claims. In the same vein, the justices may also cut back a key section of the Voting Rights Act, which would make it more difficult for voters of color to challenge congressional maps.
---
In Utah, Scriptures Enter Debates Over Book Bans
For The New York Times, Jacey Fortin reports that following last year's passage of state legislation prohibiting "pornographic or indecent" materials in public school settings, a Utah resident has filed a complaint with the Davis School District asking that the Book of Mormon be removed from its libraries. This challenge follows an earlier request to remove the King James Version of the Bible, resulting in the removal of the Bible from younger grades, but keeping it in high school libraries. Utah has the nation's highest concentration of members of the Church of Jesus Christ of Latter-day Saints at 55% of Utahns in 2022, according to PRRI's American Values Atlas. Fortin notes that the American Library Association found efforts to ban books nearly doubled in 2022 over the previous year.
---
What's Buzzing?
Read PRRI's full report "Abortion Attitudes in a Post-Roe World: Findings From the 50-State 2022 American Values Atlas" here.