How Coronavirus Could Threaten Trump's Re-Election Chances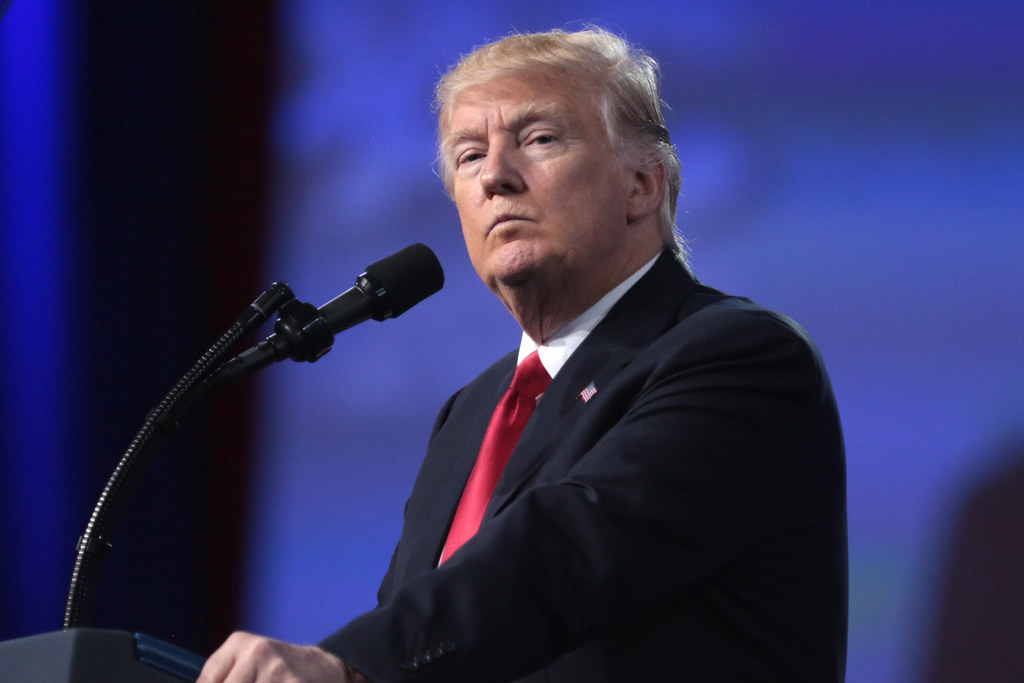 How Coronavirus Could Threaten Trump's Re-Election Chances
A new article in Time asserts that the biggest threat to President Trump's re-election chances may be COVID-19. "The spread of the novel coronavirus is shaping up as a test of Trump's core pitch to voters: that they are better off than they were when he took office. Sharp drops in the stock market, school and office closures, crashing oil prices and widespread disruptions to other major industries have some Trump supporters concerned that the virus is triggering a new financial crisis that could hurt Trump's bid for a second term more than any political test he's faced so far," writes Brian Bennett. While Trump's administration has taken action such as limiting international government travel, the president himself has not scaled back on his campaign efforts or rallies, and has downplayed the threat from the virus from public health officials. Among Trump's key base groups, however, health care is considered less of a critical issue than by most Americans. According to data from PRRI's 2019 American Values Survey, 53% of white evangelical Protestants find health care to be a critical issue — a smaller majority than any other major religious group. The same survey shows that less than half (48%) of Republicans view health care as a critical issue, compared to 64% of independents and 77% of Democrats. 

Tuesday Victories Strengthen Biden's Lead Over Sanders
Former Vice President Joe Biden had a strong showing on Tuesday, registering a wave of victories in states like Missouri, Mississippi, and Michigan. Sen. Bernie Sanders (I-VT), who did secure a win in North Dakota and holds a slim lead in Washington with votes left outstanding, currently holds 689 delegates while Biden has 837. Celebrating his primary victories in Philadelphia, the former vice president said, "Just over a week ago, many of the pundits declared that this candidacy was dead. Now we're very much alive." Biden's victories not only strengthen his path to the nomination, but limit Sanders', and some in theDemocratic Party are pushing for Sanders to consider dropping out of the race once that path has been all but eliminated in order to coalesce around the nominee. "The stakes are too high for the Democrats to do anything but to be one band, one sound to go into the most politically consequential election of some of our lifetimes," says Democratic strategist Antjuan Seawright. According to PRRI's 2019 American Values Survey, the desire to rally around a presumptive nominee is also strong among Democratic voters. More than eight in ten (83%) likely Democratic primary voters say they will support the Democratic nominee against Trump, no matter who it is. 
Kansas City Mayor Mistakenly Turned Away From Polls
When Quinton Lucas, the African American mayor of Kansas City, Missouri, went to the polls to submit his ballot, he was turned away. Mistakenly, poll workers thought he wasn't registered under Missouri's database. The mayor tweeted a video going into detail about his experience at the polling station. After the story became a viral sensation, an investigation into why Lucas' name did not show up under the station's list of eligible voters concluded that poll workers had switched the mayor's first and last names. "I think frankly this is a sign that we need to do much better," Lucas said in an interview with The Associated Press. He also went on to say, "I think the biggest threat to America's elections is not letting people vote, and I think we saw a little of that challenge today," he said. Lucas, a Democrat, mirrors the perspectives many Democrats have on the issue of election security and voter disenfranchisement. PRRI's first Democracy in Crisis Survey, in partnership with The Atlantic, found that Democrats are far more likely than Republicans to say disenfranchisement of eligible voters is a major problem with the nation's election system (56% vs. 19%) while Republicans are much more likely than Democrats to say voter fraud is a big problem (52% vs. 31%). The same report also found that Black (10%) and Hispanic (11%) Americans are about twice as likely as white Americans (5%) to report that they or a household member were told their name did not appear on the rolls even though they were registered.