How Churchgoers are Impacted by Coronavirus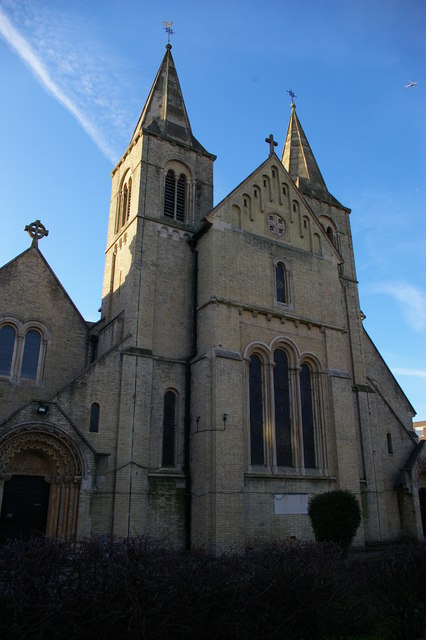 How Churchgoers are Impacted by Coronavirus
In The Washington Post, Michelle Boorstein looks at the impact the coronavirus has had on people of faith, specifically Christians who go to church on Sunday. Across the country, churches have closed their doors for Sunday service following orders from government officials to llimit mass gathering. To counter the effect, some churches have chosen to take their services online. According to one churchgoer interviewed by the Post, that won't be enough. "I feel sad. It may seem fanatical to some, but for me this is a very special time of connection with God every day," Devra Torres says. As a Catholic, Torres accepts Holy Communion, in which she believes that Jesus Christ is present. "You can't get that on TV," she says. PRRI data indicates that 34% of Americans attend church at least once a week. 

Immigration Service Won't Disqualify Coronavirus Patients
The United States Citizenship and Immigration Services announced on Friday a new provision that would protect immigrants who tested positive for the coronavirus. As of Friday, immigrants seeking treatment or preventive services related to the coronavirus will not be disqualified from seeking permanent residency. "The immigration agency acknowledged some immigrants may be afraid to seek care even if they have symptoms of the deadly virus. It said it 'will neither consider testing, treatment, nor preventative care' related to the virus in determining someone's eligibility for permanent residency," reports The New York Post. PRRI data shows that Americans are evenly divided on whether potential government benefit use should disqualify undocumented immigrants from applying for citizenship if they are likely to become "public charges." About half (46%) support, and a slim majority (52%) oppose, prohibiting applications for citizenship from undocumented immigrants if they are considered likely to use government benefits, such as health insurance.
When the Tide Turned on Roe v. Wade
During the administration of President Donald Trump, two conservative-leaning judges have been appointed to the United States Supreme Court. In that time, a growing fear has developed that the landmark abortion case, Roe v. Wade, could be overturned. Jessica Mason Pieklo and Robin Marty look at this in their new text, "The End of Roe v. Wade: Inside the Right's Plan to Destroy Legal Abortion." In an interview with Truthout, the authors explain when they knew things would be different during this administration. "Suddenly we were seeing people Robin and I had been covering in the anti-choice movement for years appointed to key positions within agencies like Health and Human Services. That was a clear signal that the administration wasn't just going to be anti-choice, it was going to be affirmatively and aggressively anti-abortion," Pieklo says. According to PRRI data, more than four in ten (43%) women in the United States say it is at least somewhat likely that abortion could become completely illegal in their lifetime.

White Evangelical Protestants Stick Out on Immigration
 Recent studies suggest that white evangelical Protestants feel that there is conflict between their religious beliefs and mainstream society. In Religion News Service, Mark Silk examines these differences, and how white evangelical Protestants compare to other religions on different issues, including immigration. "In a new PRRI survey of American attitudes on immigration, 67% of white evangelicals agree that immigrants 'threaten traditional American customs and values' and 66% that immigrants 'are invading our country and replacing our cultural and ethnic background,'" Silk writes. He goes on to note that the number is "significantly higher than white mainline Protestants (51% and 42%) and white Catholics (50% and 47%), much higher than black Protestants (30% and 38%), and much, much higher than Hispanic Catholics, [(22% and 20%)] and Nones (22% and 17%)."