How Are Americans Reacting to the Coronavirus?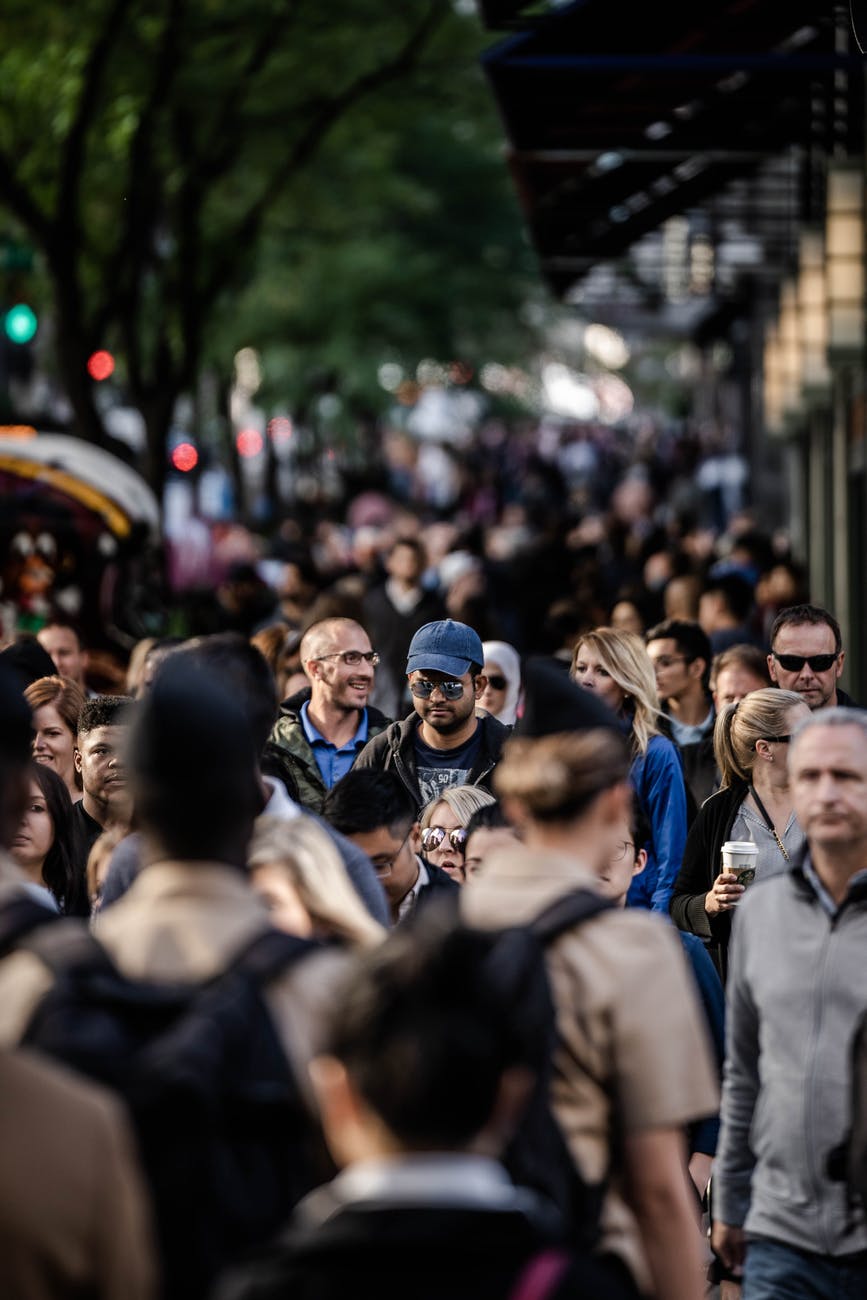 How Are Americans Reacting to the Coronavirus?

On Friday, PRRI released new data which checks in on how Americans have changed their behavior in the early days of the coronavirus outbreak. When given a list of eight common activities, such as getting on an airplane, or going to a restaurant or bar, 48% of Americans say they would avoid all eight. While the survey was being conducted, new local regulations were being introduced around the country as more people got sick. This appears to have had a distinct impact on how people responded to the survey. On March 17, less than four in ten (39%) Americans said they were likely to avoid all eight activities. By March 20, this percentage had jumped to 54%, climbed to 58% on March 21, then returned to 54% on March 22. A similar pattern can be seen on the other end of the scale. On March 17, 42% of Americans said they will avoid 0-5 activities as a result of the coronavirus. This percentage fell to 24% by March 20 and declined even further to 12% by the end of data collection on March 22. Read the full report here.
President Trump Offers Criticism of Democratic Governors

PRRI's latest data on coronavirus indicates that how Americans view President Donald Trump has some impact on whether they have changed their behavior in the wake of the coronavirus outbreak. A majority (57%) of Americans who say they have very unfavorable views of Trump say they are likely to avoid eight major activities like riding in a taxi or using public transportation. By contrast, less than half of those who hold mostly unfavorable (46%), mostly favorable (45%), and very favorable (44%) views of Trump say they are likely to avoid all eight activities. On Thursday, Trump appeared on "Hannity" and offered criticism of how several Democratic governors have responded to the coronavirus outbreak. According to Trump, Washington Gov. Jay Inslee is "always complaining," while Michigan Gov. Gretchen Whitmer "has not been pleasant." Though Trump admitted he's been getting along with New York Gov. Andrew Cuomo, he questioned the governor's plea for tens of thousands of ventilators. "I have a feeling that a lot of the numbers that are being said in some areas are just bigger than they are going to be," he claimed. "I don't believe you need 40,000 or 30,000 ventilators. You know, you go to major hospitals, sometimes they have two ventilators." In 2019, PRRI asked Americans if they wished Trump's speech and behavior was like those who held the oval office before him. PRRI data shows that 46% of Republicans wish that President Trump's speech and behavior was more in line with his predecessors, compared to 88% of Democrats and 74% of the overall population.
Are Generation Xers Best Suited to Handle the Coronavirus?

When presented with a group of eight options on things they are avoiding due to the coronavirus, Americans aged 30-49 were more likely (53%) to say they avoided all eight. Just under half of those ages 50-64 (47%) and 65 and over (48%) say they are likely to avoid all eight activities, while those ages 18-29 (43%) were least likely. Though these numbers aren't statistically significant due to small sample sizes, they follow a narrative recently presented by Megan Gerhardt, professor of leadership and management at the Farmer School of Business at Miami University. Writing for NBC News, Gerhardt claims that Generation X (those born between 1965 and 1980) are ready to stay indoors. "Our independent streak was fostered by our need to fend for ourselves while our boomer parents toiled for long hours at work, making us more than comfortable with self-reliance and an afternoon spent on the couch playing video games. Now, for the first time in our lives, the question 'Why can't everyone be more like Generation X?' is being uttered," Gerhardt writes. 

Small Community Answers the Call for Medical Masks

On Thursday morning, citizens of Salem, Oregon drove to the parking lot of a shuttered retail store in an attempt to help a local hospital. Salem Health had put out the call that they needed 10,000 masks for their medical team. Do it yourself kits were assembled and passed out in the parking lot. In about two hours, all the kits were gone. In a statement, Salem Health expressed their appreciation. "Thank you so very much for your willingness to help health care workers, neighbors and friends. If you didn't get a chance to participate, don't worry," Salem Health said "We still feel the love. Let's keep the sentiment of supporting one another going. 10,000 times thank you!" Though Americans generally express pessimism about national unity, most Americans still have hope that their local community can come together when needed. PRRI data shows that a majority (56%) of Americans say they are optimistic that people in their communities who hold different political views can still come together and solve the country's problems.