'Historic Wave' of Anti-LGBTQ Bills Sweep America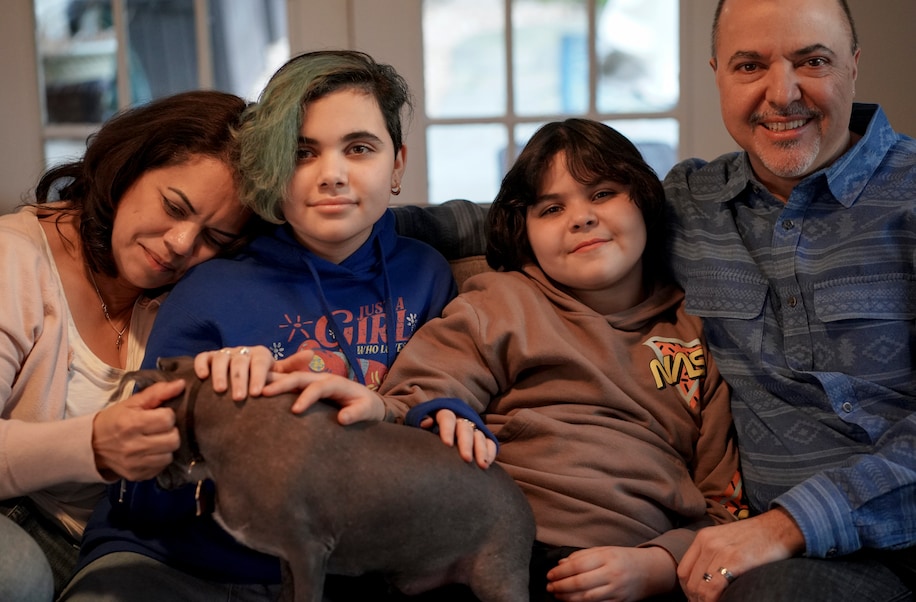 'Historic Wave' of Anti-LGBTQ Bills Sweep America
Kimberly Kindy for The Washington Post reports that GOP lawmakers have filed almost 200 state bills nationwide since January that attempt to remove and dismantle protections for transgender and gay youth, as well as censor discussion of LGBTQ topics in public schools. According to Freedom for All Americans (FFFA), an LGBTQ advocacy group, this number has nearly quadrupled since 2020. The ultimate reasoning of the legislators who sponsor these bills is that "parental authority is being undermined," contradicting religious principles being taught at home. The more audacious claim is that they believe educators and health care workers are "attempting to convert children to becoming transgender or queer." Kindy notes that nearly two-thirds of the bills focus on transgender rights. The Alliance Defending Freedom (ADF), a Christian conservative legal organization, "leverages the power of a national network of Christian lawyers for its legislative efforts and legal battles." The ADF also supported Republican Idaho state Rep. Barbara Ehardt in writing a bill that would ban transgender athletes from competing on sports teams aligned with their gender identity. Two years later, that bill became a law and "set off a landslide of copycat legislation," with Ehardt touring the country testifying in support of the bills.
FFFA's Hannah Willard noted that this year's bills are a response to the LGBTQ community's recent gains in rights, an example of which is the 2020 U.S. Supreme Court ruling in Bostock v. Clayton County that established federal Title VII anti-discrimination protections for gay and transgender employees. "You don't get progress without backlash," Willard said. "So it's not a coincidence that we're seeing these anti-trans bills in the states at the same time as we're seeing growing support. They can feel like contradictory trends, but really they are two sides of the exact same coin." A PRRI survey from earlier this month found nearly 8 in 10 Americans support laws to protect LGBTQ people from discrimination in jobs, housing and public accommodations.
---
The Effectiveness of Faith-Based Dialogue on Vaccine Hesitancy
The British Medical Journal recently published an opinion article by Andrew Hatala, Maryam Chloé Pervaiz, Richard Handley, and Tara Vijayan on the ability of faith-based outreach to promote vaccines and public health policies and to have an impact on those who would otherwise be skeptical. The piece cites a PRRI-IFYC report that found 1 in 10 Americans say their religious beliefs prohibit them from getting COVID-19 vaccines, with the authors noting that similar reports have emerged globally. While pointing out that vaccine hesitancy combined with religious faith can diminish progress towards pandemic-era public health goals, the authors also highlight that the ability of faith-based dialogue to make an impact on hesitancy and misinformation has been overlooked.
PRRI-IFYC research indicates that a "faith-based health approach" would make at least 1 in 4 initially hesitant Americans more likely to get vaccinated against COVID-19. This includes a wide range of approaches within a trusted religious community directly discussing vaccine safety, to places of worship holding outreach and vaccination clinics. These partnerships can build trust in communities that "otherwise might be cautious of healthcare systems, medical science, or public health interventions," as well as the beneficial outcome of educating policymakers about the perspectives and needs of local communities. The BMJ authors conclude that unfortunately, the common narrative that religion is "at odds with medical science and public health may persist" and call upon the wider medical community to acknowledge the lessons of multisectoral partnership and constructive faith-based dialogue.
---
Immigration in the 2021 American Values Survey: Religious Diversity and the 'Contact Hypothesis'
In a recent spotlight analysis, PRRI Public Fellow Laura Alexander describes the correlation between religious demographics and opinions about immigration in the United States. She writes that racial demographics and the "type" of Christian community a person identifies with make more of a difference in respect to immigration than Christian identity itself. When survey respondents were asked whether the United States should provide a path to citizenship for immigrants in the country without legal status, PRRI research found that opinions ranged from 47% support among white evangelical Protestants to 75% support among Black Protestants. There is majority support for a path to citizenship among all religious groups except white evangelical Protestants, but the "spectrum of responses indicates disagreement among different groups of Christians." White Catholics supported a path to citizenship at 54%, Hispanic Catholics at 70%, white mainline Protestants at 59%, and those who identified with other Christian groups at 65%. Alexander writes that, "regardless of religious affiliation, there does seem to be more evidence for what sociologists and other researchers call the 'contact hypothesis'."
Alexander explains the contact hypothesis suggests "people who know or work closely with people who have a different social identity are more likely to feel warmly toward and favor policies that support that group." Additional data from PRRI's 2021 American Values Survey found that people who agree with the statement, "I have built a relationship with a coworker, neighbor, or classmate who follows a different religion than my own," are likely to support a path to citizenship for undocumented immigrants: 66% support a path to citizenship, while only 18% say that undocumented immigrants should be identified and deported. This research underscores that those who encounter and interact with people of different religious groups hold slightly more favorable attitudes toward immigration and refugees, suggesting exposure to other religious groups increases tolerance overall.