Have Evangelicals Lost the Moral High Ground?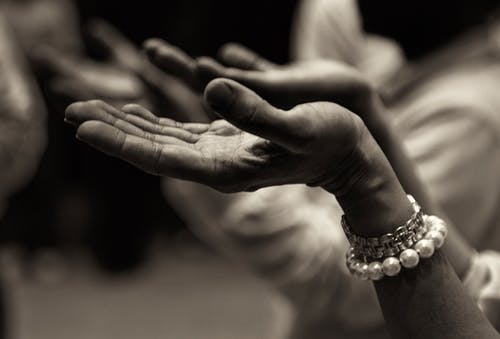 Have Evangelicals Lost the Moral High Ground?
In a recent blog for Sojourners, John Fea writes of a conversation he recently had with an evangelical friend who supports President Donald Trump. In doing so, Fea came up with a list of things that President Trump has done that go against evangelical Christian teachings. Despite these things, a majority of evangelical Christians support the president — something Fea views as a failure, and something that has made evangelicals lose the moral high ground. "We have failed to be good citizens. We have become complicit in the president's nativism, racism, xenophobia, narcissism, and fearmongering. Sadly, Trump-supporting evangelicals have now lost much of their moral authority to speak out on matters related to government corruption, pornography, sex and violence in movies and television shows, racial reconciliation, school bullying, and the decline in civil discourse," Fea writes. PRRI data shows just how many evangelicals support Trump. White evangelical Protestants make up 15% of the total population, and they are among Trump's strongest supporters, with the highest favorability ratings of Trump of any major non-political demographic group. On average, nearly two-thirds (64%) of white evangelical Protestants have a favorable view of Trump across 2019, including one-third (34%) who say they are very favorable toward him.

Biden Clears Path Towards Nomination
Former Vice President Joe Biden had quite the performance in the latest round of Democratic presidential primaries. Among his recent victories was a win in Michigan — a state Sen. Bernie Sanders (I-VT) won in 2016 — by a double-digit margin. In FiveThirtyEight, Geoffrey Skelley looks at the deep data on Biden's night. "The preliminary exit poll found that he carried both white and black voters by at least 20 points each in Missouri, including an 18-point advantage among white non-college graduates, who made up a plurality of the electorate. In Mississippi, Biden won by 66 points, fueled by a massive 77-point lead among black voters, who made up around two-thirds of the state's electorate," Skelley writes. Biden has consistently led among black Democrats since last fall. The last time PRRI conducted polling on the 2020 Democratic primary, in October, Biden won the support of nearly half (46%) of black Democrat and Democratic-leaning Americans, even when there were myriad other candidates to choose among. Sanders only had 15% support from black Democrat and Democratic-leaning Americans at that time.
Female Politicians Walk Out on Male Colleagues Passing Abortion Legislation
As House Bill 364 was passing in Utah, six female state senators walked out on their male colleagues. The bill, passed by an all-male voting majority, requires women in Utah who are seeking an abortion to view an ultrasound and hear a fetal heartbeat. According to one Democrat, the move was not planned. State Sen. Luz Escamilla (D) tweeted that the walkout was a "spontaneous decision not planned of sisterhood against the invasive nature of HB 364." Members of both Republican and Democratic parties were among those to leave the state Senate chamber as men passed the bill in a 16-7 vote. PRRI data indicates that a majority of Utah residents (54%) believe abortion should be illegal in most or all cases, among the highest in the nation.