Grappling with the Changing Evangelical Church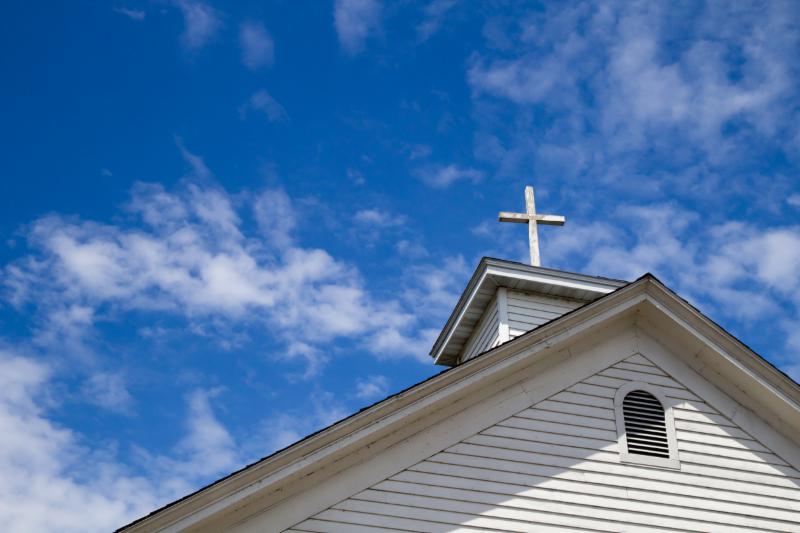 Grappling with the Changing Evangelical Church
In a recent op-ed for USA Today, writer Sophia A. Nelson wonders where the evangelical community of her youth has gone. "Maybe it's just me, but whatever happened to the once powerful 'Christian Coalition' — you know, the moral majority, family values, book of virtues crowd?" Nelson asks. Nelson uses Jerry Falwell Jr. as a specific example about where the church has changed. Falwell Jr. has repeatedly come under fire for using his status in the evangelical community for political gain via a friendship with President Donald Trump. Falwell Jr. has also routinely defended the president when the president's behavior went against traditional Christian values. "Why have they stood by in silence as Trump routinely tramples ethical boundaries and several of the Ten Commandments?" Nelson asks. PRRI data shows that 61% of evangelicals believe the country is headed in the right direction under President Trump. In 2016, more than seven in ten (72%) white evangelical Protestants said an elected official who commits an immoral act in their personal life can still behave ethically in their professional life, a stunning 42-point jump in their opinion on this issue since 2011.
Teen Kills Himself After Classmates Post Sexually Explicit Messages
A 16-year-old Tennessee boy took to Instagram last week to say that he could not trust anyone, and that those he once trusted had proved themselves to be "fake." Hours later, he was found dead. Reports say that Channing Smith killed himself after sexually explicit messages between him and another boy had been circulated by classmates. "Being in a small, rural town in the middle of Tennessee, you can imagine being the laughingstock[sic] and having to go to school Monday morning," Smith's brother says. "He couldn't face the humiliation that was waiting on him when he got to school on Monday." In the wake of their son's death, the Smith family has criticized local school officials and prosecutors for not holding the people who shared Smith's private messages accountable. "We don't get Channing back, that's done, can't go backward," his brother said at a recent justice rally for Channing. "But we can use this incident to create change moving forward." A 2017 PRRI/MTV poll of young people, shows that close to three-quarters (72%) of youth aged 15-24 say there is a lot of discrimination against gay and lesbian people in the U.S. today. 
Ohio House Speaker Shoots Down LGBT Nondiscrimination Initiative
Ohio House Speaker Larry Householder has denied an initiative to add LGBT nondiscrimination protections to the Ohio House of Representatives' anti-discrimination policy. The initiative, spearheaded by Ohio House Minority Leader Emilia Sykes, would have given basic workplace protections for LGBT staffers. Ohio House staff will now be the only employees across all three branches of Ohio state government unprotected by an anti-discrimination policy that includes sexual orientation. Despite denying repeated attempts at LGBT protections, a spokeswoman for the speaker said that things were always being evaluated. "The Ohio House of Representatives values its staff and is committed to an inclusive, professional work environment," Gail Crawley said in a statement. "It is the ongoing practice of the Ohio House to evaluate employees based on their knowledge, skills and abilities." In a conversation after, Sykes spoke of the realities of being an LGBT House staffer. "It's probably a bit scary knowing that any day you could walk into work and be fired simply because of who you are and how you were born," she said. PRRI data indicates that 69% of Americans support LGBT nondiscrimination protections, including 68% of residents of Ohio. 
Evangelical Support for Climate Change Grows 
A growing number of evangelicals are supporting climate change and could result in a shift in choices for the 2020 presidential election. At a recent conference in Washington, D.C., hundreds of evangelicals joined together to pressure Republicans on climate change issues. According to Mitch Hescox of the Evangelical Environmental Network, the issue is important enough for some to not vote. "Is an Evangelical going to vote for Elizabeth Warren? When hell freezes over, but they might stay home," Hescox says. "My goal is to make Republicans feel more safe on climate, to tell Democrats there has to be a middle ground." Nearly four in ten (38%) of Americans say that climate change is a critical issue to them, while 26% say that it is not a very important issue at all. In comparison, barely one in ten (13%) of white evangelical Protestants believe that climate change is an important issue to them. Nearly half (49%) believe that the issue is not important at all.