GOP Preemptively Strikes Down Ethics Probe Into Actions of Four Republicans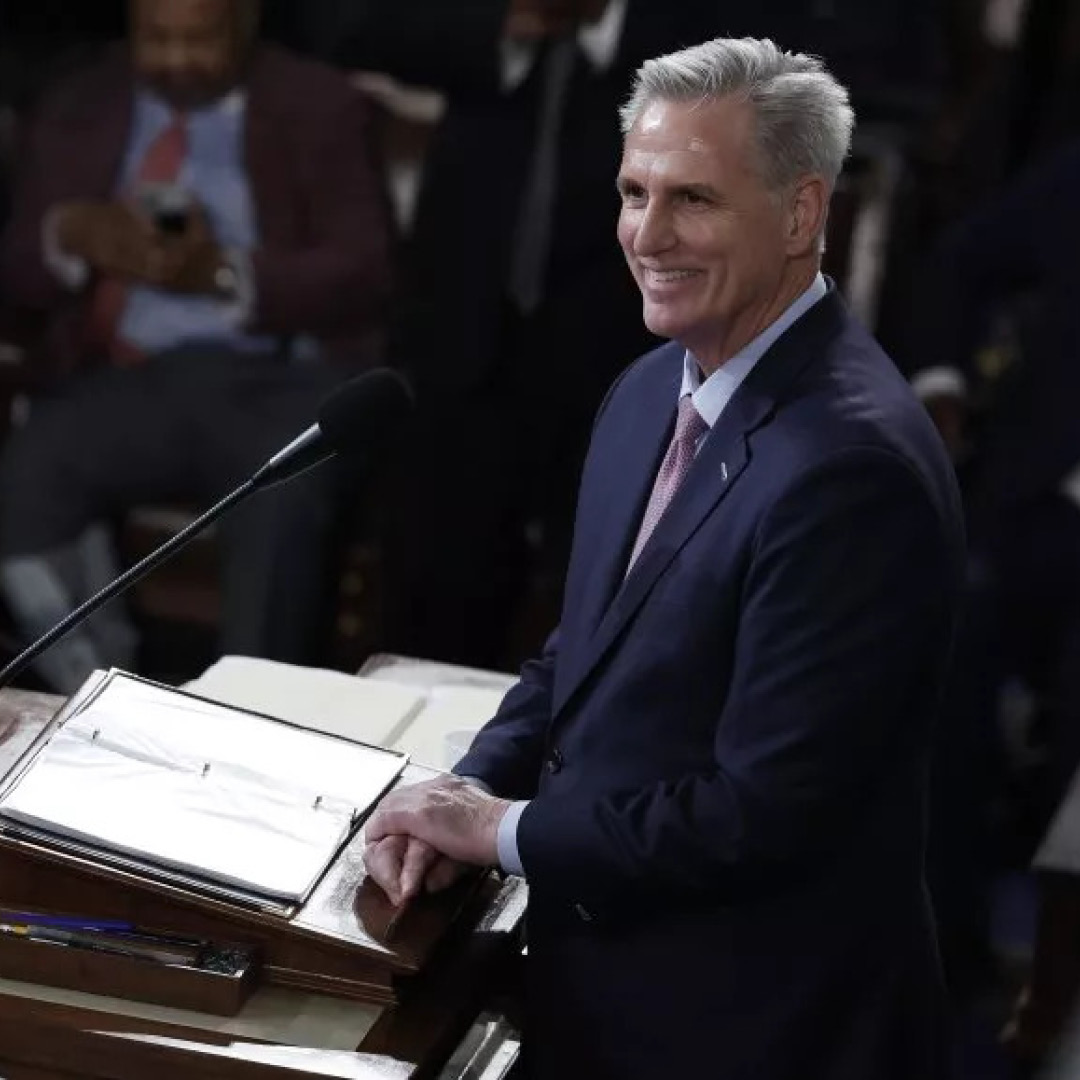 GOP Preemptively Strikes Down Ethics Probe Into Actions of Four Republicans
Ewan Palmer for Newsweek reports on a new set of rules passed by Republicans that could potentially derail attempts to investigate members of congress accused of wrongdoing, just as the House decides whether to scrutinize GOP lawmakers who defied their January 6 subpoenas. PRRI research finds that partisan groups are divided in their interpretations of the January 6th hearings: just two in ten Republicans say that the Congressional hearings are important and needed (20%), compared with a solid majority of independents (56%) and more than eight in ten Democrats (84%). The newly Republican-controlled House voted Monday to enact a series of changes that would affect the Office of Congressional Ethics (OCE), which is an independent body that investigates allegations of misconduct against membersof Congress. One of the changes would reintroduce term limits for members of the bipartisan board, which would force the removal of three of four Democratswho are on the panel. Although House Minority Leader Hakeem Jeffries can choose to hire replacements, the process could take months.
---
New Nation, New Ideas: A Study Finds Immigrants Out-Innovate Native-Born Americans
Greg Rosalsky for NPR reports on recent research that examines how immigrants contribute to American innovation. Previous studies have found that immigrants are essential to the United States' technological and economic progress, with immigrants making up around a quarter of all workers in STEM fields. In a new working paper, four economists connected patent records to more than 230 million Social Security numbers and determined that between 1990 and 2016, 16% of all U.S. inventors were immigrants. The economists also found that these immigrants tend to move to the most productive areas of the country and have a greater number of collaborators when they work in the U.S. PRRI research finds that four in ten Americans (40%) say the growing number of newcomers from other countries threatens traditional American customs and values, compared with 55% who say it strengthens American society.
---
Is Defying Parents the Only Ethical Alternative?
Conor Friedersdorf for The Atlantic assesses the current debate surrounding gender identity and LGBTQ topics being taught in schools. The National Association for the Education of Young Children has a Code of Ethical Conductthat directs teachers to "recognize and respect the unique qualities, abilities, and potential of each child." In essence, Friedersdorf writes, when those obligations are in conflict, teachers should defer to the child, not the parents, and they have an ethical responsibility to do so. In 2021, four parents in Massachusetts sued their school district because they were not informed that their middle-school children requested to change their name and pronouns at school without telling their parents. A federal judge ruled that the school had not violated the parents' civil rights by honoring the requests of the children. PRRI finds that Americans are divided about the role of government in addressing gender identity and children: more than four in ten Americans (44%) support laws that would prevent parents from allowing their child to receive medical care for a gender transition.
---
Bad Preachers' Wives
In an article for Religion & Politics, PRRI Public Fellow Suzanna Krivulskayarecently cataloged the role wives have played over time in Christian sex scandals. Krivulskaya highlights how the blame for Jerry Falwell's indiscretions quickly shifted onto his wife Becki as a prime example. She writes that conservative Protestants had long been experimenting with scandal management tactics: Billy James Hargis, who was also a president of a fundamentalist university, "continuously invoked" the pain and embarrassment it caused his wife after he was accused of sexual misconduct by three students. When it comes to addressing sex scandals "conservative evangelicals have been extraordinarily successful in deploying their wives as effective shields," Krivulskaya summarizes. PRRI research finds that Americans have grown more likely to believe that an elected official who commits an immoral act in their personal life can still behave ethically and fulfill their duties in their public and professional life.
---
What's Buzzing?
Read PRRI's report "Challenges in Moving Toward a More Inclusive Democracy: Findings from the 2022 American Values Survey" here.