Gerson: PRRI Survey is Embarrassing for White Evangelicals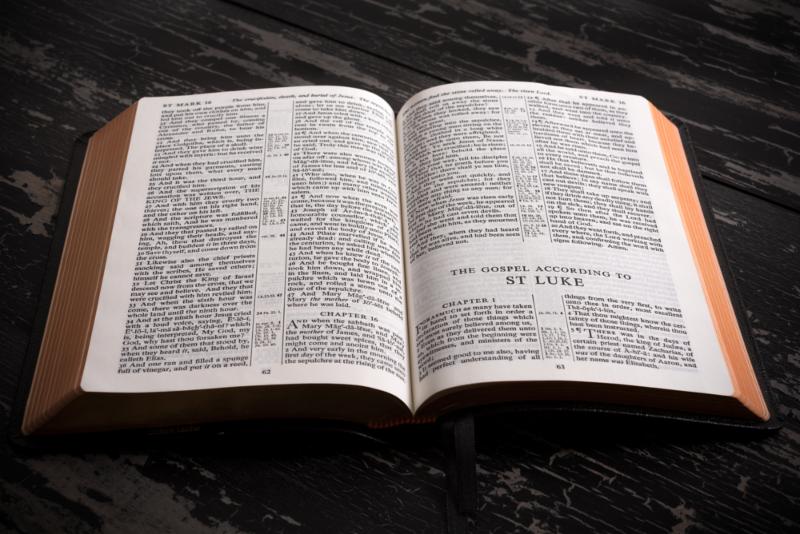 Gerson: PRRI Survey is Embarrassing for White Evangelicals
According to a new analysis from Michael Gerson in The Washington Post, PRRI's latest survey shows white evangelical Protestants "fully disrobed," adding that it is an "embarrassing sight." On the issue of immigration, 90% of evangelicals want more restrictive immigration policies. This is particularly troubling to Gerson who finds it emblematic of the current state of the evangelical community. "Rather than shaping President Trump's agenda in Christian ways, they have been reshaped into the image of Trump himself. Or, more accurately, they have become involved in a political throuple with Trump and Fox News, in which each feeds the grievances and conspiracy thinking of the others," Gerson writes. PRRI data shows that there is almost nothing President Trump could do to lose support from white evangelical Protestants. Gerson continues his indictment of white evangelical Protestants by noting that 99% of them oppose the impeachment and removal of President Trump, and 63% have said he has not damaged the dignity of the presidency. "Ponder that a moment," Gerson writes. "Well over half of this group is willing to deny a blindingly obvious, entirely irrefutable, manifestly clear reality because it is perceived as being critical of their leader."
Administration Admits More Children Were Taken From Their Parents Than Previously Known
According to a report from the American Civil Liberties Union (ACLU), the Trump administration has admitted to an additional 1,556 family separations. Of the 1,556, an additional 207 children under the age of five were separated from their parents prior to the implementation of the "zero tolerance" policy—more than double the number the administration had previously admitted to. "We don't know anything about those families," an ACLU attorney tells CBS News. "We hope that some of those families have even able to reunite through self help mechanisms — but we suspect many, many of them have not." PRRI data shows that fewer than one in four (23%) Americans favor an immigration border policy that separates children from their parents and charges parents as criminals when they enter the country without permission, compared to 75% who oppose such a policy. More than four in ten Republicans support family separation (44%), compared to 24% of independents and only 7% of Democrats. Notably, a majority (54%) of Republicans oppose this family separation policy.
Parents Battle of Custody, and Gender of Their Child
A 7-year-old child in Texas is at the center of political and public debate after a custody battle between the child's estranged parents, who disagree on the child's gender identity, went public. According to the mother, the child, whose birth name is James, is known to classmates as Luna and is transgender. The father says that when the child is given the choice, the 7-year-old does not show signs of wanting to be a girl. The case has received attention from conservative lawmakers, including Texas Gov. Greg Abbott who said that the attorney general's office and the Texas Department of Family and Protective Services were looking into "the matter" of the child. The judge in the case chastised the father for seeking publicity throughout the proceedings and noted that the mother testified to being excessive on the encouragement of the child being transgender. According to PRRI data, 48% of parents say they would be somewhat or very comfortable if their child was transgender, while the same percentage say they would feel uncomfortable. Six in ten (60%) Democrats report they would be comfortable if their child told them they are transgender, compared to half of (50%) independents, and just one in three (33%) of Republicans. A slim majority (52%) of women say they would feel somewhat or very comfortable if their child came out as transgender, compared to 44% of men.
Pelosi Brings Impeachment Proceedings Into the Public
House Democrats are expected to introduce a resolution on impeachment that would mark the next step in impeachment proceedings against President Donald Trump. "This is a resolution on how to proceed in the committee," Speaker Nancy Pelosi (D-CA) said on Monday. "This resolution gives us more opportunity in the committee, spells out protection of the rights for the president and his counsel. They should welcome this." Republicans in Congress have criticized their Democratic colleagues for following House procedure and holding initial interviews on the topic of impeachment behind closed doors. A group of Republicans however recently broke House rules by barging into a sealed and classified hearing room where interviews were taking place. The vote will give Republicans what they have been asking for, which is a full vote on whether to continue with impeachment. Unsurprisingly, support for impeachment among Republicans across the country remains low when compared to other parties. Just 7% of Republicans support impeachment, compared to 88% of Democrats and 49% of independents. In just a few weeks, the number of Democrats who support impeachment has risen from 78% to 88%, helping to tip the scale for a majority of Americans who support impeachment.