Franklin Graham: The Equality Act is Dangerous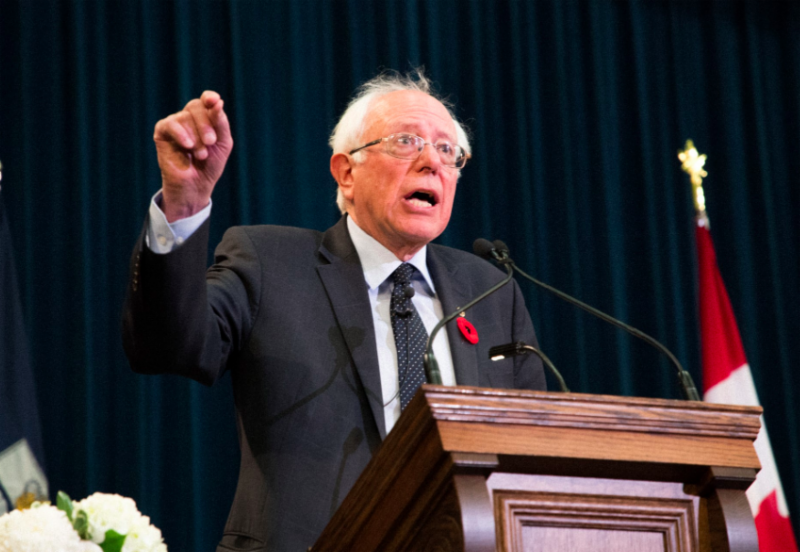 Franklin Graham: The Equality Act is Dangerous
In the latest issue of Decision, a magazine funded by the Billy Graham Evangelistic Association, Rev. Franklin Graham arguesagainst the Equality Act—a bill that, if passed, would prohibit discrimination based on sexual orientation or gender identity in public accommodations. Graham thinks that passing a law that would provide basic nondiscrimination protections to LGBT Americans (as an extension of The Civil Rights Act of 1964) is a "clear and present danger to religious freedom." PRRI data indicates that the majority of the country and even many evangelicals disagree with Graham. The numbers also showthat majorities of Americans across virtually all demographic groups and geographical locations support laws protecting LGBT people. Nearly seven in ten (69%) of Americans favor LGBT nondiscrimination protections, as well as 71% of white mainline Protestants, 65% of black Protestants, 61% of other non-white Protestants, 60% of Muslims, 60% of Hispanic Protestants, and 59% of Orthodox Christians. A slim majority of white evangelical Protestants (54%), support similar laws outlined in the Equality Act.
Renewed Questions of Trump and Racism After North Carolina Rally
At a campaign rally in North Carolina, a crowd of Trump supporters began chanting "Send her back!" after President Trump referenced Rep. Ilhan Omar (D-MN) in his speech. This follows a series of tweets from President Trump that instructed Omar and three other minority Democratic congresswomen to "go back" to "the crime infested places from which they came." The video of Trump standing back and allowing his supporters to chant "Send her back!" has gone viral and led to a national conversation about whether Trump is a racist. Meanwhile, House Democrats have since called for increased security for Omar, who made history in 2018 when she became the first Somali American and one of the first Muslim women to serve in Congress. PRRI datashows that 62% of Americans believe there is a lot of discrimination against Muslims in the United States. PRRI data also indicates that a majority (54%) of Americans say that President Trump's decisions and behavior as president have encouraged white supremacist groups. Prior to the election, PRRI data indicated that the country was eager for more women of color to run for public office. Half (50%) of Americans believe that electing more women to political office would make things better for the country, while more than four in ten (44%) believe that electing more racial and ethnic minorities would be better for the country. 
Changing Demographics Favor Democrats, but Does it Matter?
A new report in Axios cites census data that indicates demographic changes could pose long-term issues for Republicans. Axios notes that since 2000, Hispanic populations have risen across all 50 states. "Hispanic people now make up a quarter of the population in Florida, almost a third of the population in Arizona and 39% of Texas — all Trump states in 2016 that are becoming more winnable by Democrats," Axios reports. In a recent piece for The Atlantic, PRRI CEO and founder Robert P. Jones notes that while changing demographics may not favor Republicans, they have something much stronger. "While Democrats have the long-term demographic winds at their back, Republicans have a time machine: a consistent skew in ethnic and religious voter-turnout patterns that, in national elections, has the effect of turning back the demographic clock eight or more years," Jones writes.
Will 2020 be As Divisive as 2016?
As the 2020 presidential race begins to gain steam, The Economist wonders whether it will be a more racially divisive election than in 2016. In 2016, Trump voters were drawn in by his appeal to "Make America Great Again," or as some have observed, return America to an age of the white and Christian ruling class. "They were unified by nothing so much as antipathy to America's growing diversity, and an attendant feeling that whites were losing ground," The Economist notes. In 2018, PRRI found that a majority (51%) of white Americans say American society has changed for the worse since the 1950s, while a majority of black (56%) and Hispanic (55%) Americans say American society has changed for the better.