Fort Worth Officer Charged with Murder After Shooting Black Woman in Her Home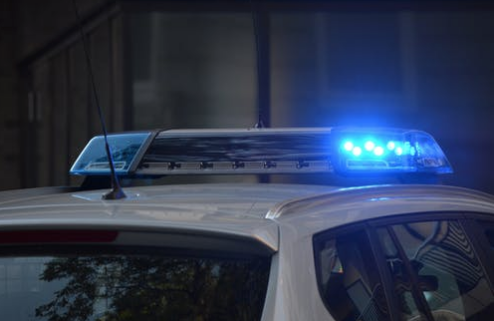 Fort Worth Officer Charged with Murder After Shooting Black Woman in Her Home
Less than 72 hours after he shot and killed a black woman in her home, former Fort Worth police officer Aaron Dean was arrested and charged with murder. Video from Saturday shows Dean shooting 28-year-old Atatiana Jefferson through a window while she was in her home. Dean, who is white, resigned from the police department on Monday. Several hours later, he was arrested and charged with Jefferson's murder. Reports indicate that Jefferson was playing video games with her nephew on Saturday night when someone thought there was a disturbance. A neighbor, noticing Jefferson's front door was open, asked the police to do a welfare check on her. When Dean arrived, he investigated the property before encountering Jefferson in her home. Through a window, he yelled at her to put her hands up, before firing a single fatal shot. According to interim Police Chief Ed Kraus, Dean has not cooperated with investigators. PRRI data shows that 83% of black Americans and 65% of Hispanic Americans do not believe that police officers treat blacks and other minorities the same as whites. By contrast, white Americans are divided: 49% say police officers treat ethnic minorities fairly, while a slim majority (51%) disagree.
U.S. Supreme Court Will Soon Debate the Separation of Church and State
In a recent piece for The Atlantic, Emma Green looks at the potential impact of Espinoza v. Montana Department of Revenue, a case that will soon be debated by the U.S. Supreme Court. The case examines the legality of using a state education voucher to pay for religious private schools. Some argue that using these taxpayer-funded vouchers for religious purposes is a clear violation of the separation of church and state. The Trump administration has filed a brief in support of the parents, who want to apply state vouchers, paid for by taxpayers, to send their children to a religious private school. According to Green, Secretary of Education Betsy DeVos is in favor of religious education. "In general, conservative religious-freedom advocates are ascendant in American political life, securing victories in court, at the White House, and in federal policymaking. Arguments for more expansive private-school voucher programs are just one piece of a broader agenda to create more space for a certain kind of religious life in the United States," Green writes. The last time PRRI asked Americans about the separation of church and state, in 2014, 69% overall agreed that there should always be a distinct separation of church and state. Nearly three in ten (28%) of Americans disagreed with that sentiment. 
Barr: Mental Illness, Drug Abuse, Progressives Causing People to Leave the Church
According to devout Catholic and U.S. Attorney General William Barr, mental illness, drug abuse, and progressives are just some of the reasons why religious orders are fading across the United States. These were just some of the recent trends that Barr attributes to the fall of moral order across the nation. According to Barr, a "campaign to destroy the traditional moral order has coincided with immense suffering and misery." "And yet," he says, "the forces of secularism, ignoring these tragic results, press on with even greater militancy." Barr made these comments during a recent address at the University of Notre Dame Law School. According to published reports, about 40 protesters showed up to Barr's address. Barr later said that "the secular project has itself become a religion." According to PRRI data, 26% of Americans claim no formal religious identity, making them the largest "religious group" in the United States. 
Gavin Newsom Signs College Abortion Law in California
California Governor Gavin Newsom signed Senate Bill 24, commonly known as the "College Student Right to Access Act" on Friday, requiring California public colleges to provide medication abortion. The 34 schools in the University of California and California State University systems must provide the service by January 2023. According to Vice, this would offer on-campus abortion services to over 760,000 students. Not everyone is happy about the bill. "Governor Newsom's decision to sign SB 24 is infuriating and outrageous," California Family Council President Jonathan Keller said in a statement. "He has chosen the accolades of abortion activists over the safety of students." Governor Newsom said that the move was a forward one, as other states move backward on reproductive rights. "We're removing barriers to reproductive health — increasing access on college campuses and using technology to modernize how patients interact with providers," Newsom said. PRRI data shows that 58% of Californians believe that abortion should be legal in all or most cases.