Food Insecurity Increases Across the Nation Amid Coronavirus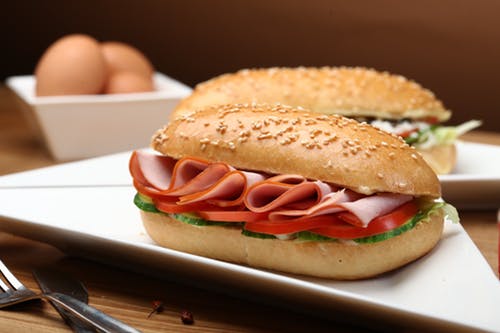 Food Insecurity Increases Across the Nation Amid Coronavirus
With schools closed across the country, food insecurity has become a growing concern for many families. Some school districts are offering free breakfast and lunch for studentsin an effort to ease the burden. The New York Times looks at this issue and tells the story of Summer Mossbarger, a disabled veteran and mother of six who is going hungry as she chooses to feed her kids over herself. On one recent day, Mossbarger didn't eat anything until a food pantry meal at 5:30 p.m., apart from a few sips of her cherry Dr. Pepper. Without the free lunch from her school, she's not sure what she would do. "If we didn't have this, I probably would have a mental breakdown with stress," she says. "I'm not going to let my kids go hungry. If I have to just eat once a day, that's what I have to do." According to writer Manny Fernandez, Mossbarger is not the only one relying, in some way, on food from the local elementary school. "For many of the families, the free meals were not the difference between their children eating or not eating. Instead, they said they viewed it as a way to stretch their budgets a little longer, so that the money they would have spent on that day's lunch could instead go to tomorrow's dinner or next week's bill," Fernandez writes. In Washington, D.C., food insecurity has impacted those beyond children and their families. At Hook Hall, a local brewery, the space has been transformed into a relief center and food bank for out of work members of the service industry. Restaurants, themselves feeling the burden of a ban on dine-in service, have made meals and provided supplies for those in need. "We are at a time no one has any right answers. The consistent thing we are hearing is something is always better than nothing," Hook Hall founder Anna Valero says. 

What to Do Without Sports?
Looking at PRRI data from 2016,16% of Americans named sports as the activity they were most interested in. At present writing, due to the coronavirus, every major sport across the country has halted operations in an effort to protect players, fans, and to comply with CDC recommendations. In an effort to fill this gap, ESPN will revive its comedic "Ocho" brand on Sunday. Among ESPN's offerings will be a cherry pit spitting competition, a cup stacking competition from 2007, and a marble race, among other competitive oddities. The slate of programming is a tongue-in-cheek look at the lack of sports in a coronavirus dominated world. In a new piece for The Atlantic, ESPN contributor Rick Reilly looks at the "stadium-sized" hole growing in the heart of America where sports used to be. As Reilly notes, this is the first time in history of televised competitive sports where none of the major leagues have operated. This has led the author to find different ways to amuse his desire for competition, such as watching children throw rocks, or reality television reruns. With that in mind, Reilly calls on ESPN to air classic sports contests to ease the need for sports across the country. "It would be for the public good. We need sports, any sports, if only to have one safe zone where we can talk with a crazy uncle without arguing about Donald Trump. We need sports because we now live in a world where each day seems to start with some previously unthinkable horror. Sports always gave us one happy place to end the night: ESPN's SportsCenter, that blissful one-hour recap of all the things superhumans did that the rest of us can only dream of," Reilly writes. If ESPN complies, they could fill a large void of entertainment a large portion of the country. Additional data from 2016 showed that nearly one-quarter (24%) of Americans said that watching sports on TV was their favorite thing to watch.