Evangelicals and the Immigration Crisis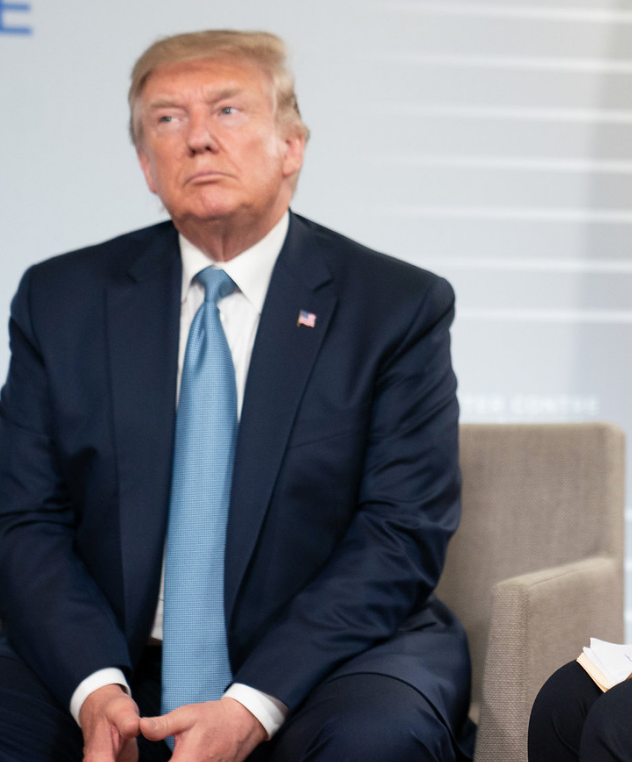 Evangelicals and the Immigration Crisis 
World Relief, an evangelical humanitarian organization, recently criticized President Donald Trump and how his administration has handled migrant children who have been detained at the southern border. Matthew Soerens, World Relief's U.S. director of church mobilization, tells HuffPost that the organization does not believe the children should be held in detention centers while courts review their families' asylum cases. "Even in the best of conditions with the best of intentions, children do not belong in detention," Soerens says. Rather than detention, Soerens argues that the children would be better off attending school or staying with families who can help them while their families navigate through immigration court. PRRI data shows that more than half of white evangelicals disagree with World Relief. "Unlike members of any other major religious group, the majority of white evangelicals believe immigrants represent a threat to American customs and values (57%), according to a 2018 survey from the Public Religion Research Institute. The survey also found many are supportive of President Donald Trump's plans to build a wall along the southern U.S. border (67%)," HuffPost reports. 
Abortion Opinions Vary Across the United States
 PRRI's latest data shows that the majority of people who believe that abortion should be illegal in all instances live in the South. "Across the 50 states and the District of Columbia, the largest proportion of residents who say abortion should be illegal in all cases is in Louisiana (23%), with Mississippi (22%), Tennessee (21%), Arkansas (21%), and Nebraska (21%) close behind. One-fifth of Kentucky (20%) and North Dakota (20%) residents agree as well. Five of the nine states (Louisiana, Mississippi, Arkansas, Kentucky, and North Dakota) that have introduced bans additionally have the highest support for the complete illegality of abortion in all cases," writes PRRI's Molly Igoe in a recent analysis of the data. Support for abortion in all or most cases is highest in several Northeastern states that have recently introduced abortion protections, including New York (61%), Maine (61%), Rhode Island (65%), Vermont (72%), and Nevada (64%). Read the full report here.
Andrew Luck Retires
In an emotional press conference following an Indianapolis Colts pre-season game, former Colts quarterback Andrew Luck announced his retirement from the NFL. Despite Luck's long history of injuries, the move came as a shock to NFL fans. According to Luck, injuries and rehab had taken a toll beyond physical nature. "(The injuries have) taken my joy of this game away," Luck told reporters. "I've been stuck in this process; haven't been able to live the life I want to live. After 2016, I played in pain and was unable to practice, I said I wouldn't go through that again." Though Luck will be able to recoup some of his future earnings, he will walk away from nearly $60 million left on his contract. PRRI data shows that football remains extremely popular in the United States. Nearly four out of ten (38%) of respondents to a 2018 survey said it was their favorite sport. Seventy-one percent said they would allow their young son to play football, while 27% say they would not. In 2014, only 22% of the public said they would keep their son from playing football."
Trump Listening to the Evangelicals Who Said He Came From God
In a recent piece for Salon, Amanda Marcotte looks at the delicate dance that evangelical leaders perform when talking about President Donald Trump and Jesus Christ. Throughout his presidency, Trump has been heavily praised by evangelicals, some of whom have likened his words to having spiritual influence. Trump recently quoted someone who referred to him as the "King of Israel," and the "second coming of God." Marcotte writes, "To be clear, white evangelical leaders don't actually compare Trump to Jesus or say he's the son of God or anything like that. But they do use language that compares him to Biblical figures they regard as anointed by God and speak of him as a prophesied savior come to save America and turn it into the theocratic white-dominated nation-state of their dreams." PRRI data shows that there are actually people who believe that Trump was sent by heavenly power. In 2016, nearly half (45%) of Republicans said that God intervened to help President Trump win the presidency.