Dionne: Trump Benefits from Partisan Polarization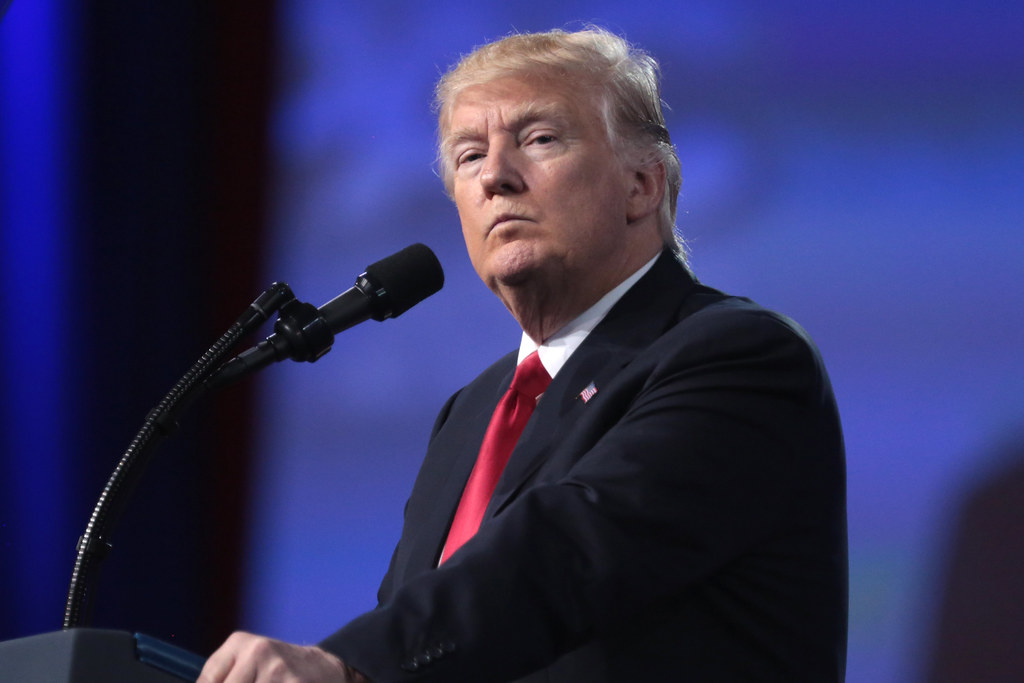 Dionne: Trump Benefits from Partisan Polarization
In his most recent column for The Washington Post, E.J. Dionne Jr. looks at how President Donald Trump uses the deep partisan polarization evident in the U.S. to his advantage. "Partisans don't just disagree about politics," Dionne says. "They are divided by some of the most fundamental questions about human existence." Dionne looks at recent attacks levied toward Army Lt. Col. Alexander Vindman, who was recently brought before Congress to answer questions related to President Trump and allegations of impeachment. Vindman, a Purple Heart recipient, has since become the subject of attacks from members of the far-right media—attacks that could embolden Trump's supporters. "Just when we need leadership that might promote solidarity and a degree of mutual understanding, the most powerful democratic country in the world is led by Trump, who thrives on chopping up our society into pieces," Dionne writes. PRRI data shows that nearly two in three (64%) Americans think the country is on the wrong track, compared to 36% who think the country is going in the right direction. While most Republicans (74%) say the country is going in the right direction, nearly nine in ten Democrats (89%) believe that the country is on the wrong track; only 11% of Democrats think the country is moving in the right direction. Independents look very similar to Americans in general.
Congresswoman Alleges White Supremacy During Immigration Hearing
A Wednesday hearing on Capitol Hill grew contentious on Tuesday when Rep. Debbie Wasserman Shultz (D-FL) accused acting Citizenship and Immigration Services director Ken Cuccinelli of pursuing a "white supremacist ideology." "You have demonstrated that you will pursue this heinous white supremacist ideology at all costs, even if it means making critically ill children your collateral damage in the process," Wasserman Schultz told Cuccinelli, after he was unable to say how many immigrant children in U.S. custody would be without access to some social services if a new immigration rule takes effect. According to NBC News, federal judges in New York and Los Angeles recently blocked an immigration rule that would have made it "easier for the government to deny legal status to immigrants who use or are deemed likely to use public assistance." Following Wasserman Shultz' comments, Cucinelli insisted that neither he nor President Trump are white supremacists. PRRI data indicates that a majority (57%) of Americans say Trump's decisions and behavior have encouraged white supremacist groups. Fewer than one in ten (6%) say he has discouraged white supremacist groups.
PRRI Finds Majority of Americans Support Legalizing Marijuana
In the argument for the federal legalization of marijuana, support is higher than you think. Data from PRRI's American Values Survey, which was released last week, shows that nearly two-thirds (67%) of Americans support legalizing the recreational use of marijuana. Despite this broad support, federal laws to regulate the drug lag behind public opinion. Only 11 states and Washington D.C. have legalized the adult use and possession of marijuana. Moreover, 33 states have implemented regulatory access laws that allow qualified patients to use cannabis therapeutically or for other medical purposes. "In total, 46 states have enacted statutory laws specific to the possession and use of either whole-plant cannabis or extracted cannabinoids that are in direct violation of the federal law, which classifies cannabis as a Schedule 1 prohibited substance," The Hill reports. "This contradiction undermines the very premise of the American belief in the rule of law." Whether a vote in Congress will end the criminalization of marijuana remains to be seen. Across party lines, support for legalization is strongest among Democrats (79%) and independents (71%). By contrast, less than half of Republicans (46%) express support for legalizing cannabis. This number has risen since 2016, when PRRI last surveyed the legalization question, where support was the highest among Democrats (69%) and independents (69%), and remained the same among Republicans (46%). 
Gay St. Louis Cop Awarded $20 Million in Discrimination Case
A St. Louis County police officer will be awarded $20 million in a discrimination case involving claims that the department failed to promote him based on sex stereotyping and retaliated against him for filing a lawsuit, NPR reports. Court documents show that an assessment of Sergeant Keith Wildhaber, who is gay, had more than 15 years of experience on the force, which landed him in the top three of 26 candidates. Wildhaber alleges that the St. Louis County Police Department turned down his promotion 23 times within a period of 5 years, however, because he was gay. "The command staff has a problem with your sexuality," a member of the St. Louis County Board of Police Commissioners allegedly told Wildhaber in February 2014. "If you ever want to see a white shirt [i.e., get a promotion], you should tone down your gayness." Wildhaber was transferred. St. Louis County Police Chief Jon Belmar said that he had not punished Sergeant Wildhaber for being gay nor quashed his advancement, and that he had been unaware of the transfer to another precinct after he filed a discrimination complaint. The weeklong trial ended Friday with the jury awarding nearly $20 million in damages. "We wanted to send a message," the jury foreman told reporters, according to The St. Louis Post-Dispatch. "If you discriminate, you are going to pay a big price." PRRI data shows that 69% of Americans and 64% of Missourians favor laws that will protect gay, lesbian, bisexual, and transgender people against discrimination in jobs, public accommodations, and housing.