Did the SoulCycle Boycott Work?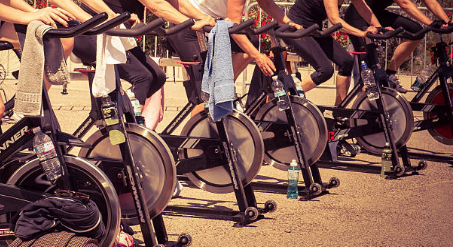 Did the SoulCycle Boycott Work?
When news broke that one of the owners of SoulCycle would host a fundraiser for President Donald Trump, calls for a boycott of the franchise spread across the internet. According to a recent study of SoulCycle's publicly available attendance numbers, the boycott may have worked. James Hamblin writes in The Atlantic that sign-ups were down nearly 13% in the 18 days after news spread of the fundraiser, compared to the sign-up data from the 18 days before. "This is quite significant," Brayden King, a professor of management at Northwestern University, tells The Atlantic. "It's surprising because we have very little evidence that when boycotts are announced they lead to behavioral change. Normally what we see is a lot of media coverage but there's not a lot of evidence of changing behaviors, even when people say they support the boycott." PRRI data shows that less than three in ten Americans say they have signed an online petition (28%), boycotted or purposefully bought something to send a message (25%), or posted something on social media about an issue that matters to them in the last 12 months.
Increased Racial Diversity Across the United States
A recent analysis of available U.S. census data posits that the 2020 census will show the most racial diversity the United States has ever seen. William H. Frey, a senior fellow at the Brooking Institution, analyzes six maps that break down racial diversity by county, densest population, and highest growth across the United States. New census estimates show that Hispanic Americans comprise 18.3% of the population, African American residents comprise 12.5%, and Asian residents 5.9%. Frey notes in the examination of racial breakdown by county that many counties remain predominantly white. However, when looking at the overall population and size of the area, the map shows the impact of racial diversity. "Many of these are small, less urban, and sparsely populated areas where the white population is stagnating. In fact, these counties—which span large sections of the middle of the country—are home to just 30% of the nation's residents," Frey writes. According to Frey, 96% of counties in the United States have shown declines in white population. PRRI CEO and founder Robert P. Jones examined aspects of this phenomena in his 2016 book, "The End of White Christian America."