Despite Broad Support for Abortion Access, Many States Are Still Working to Restrict or Ban It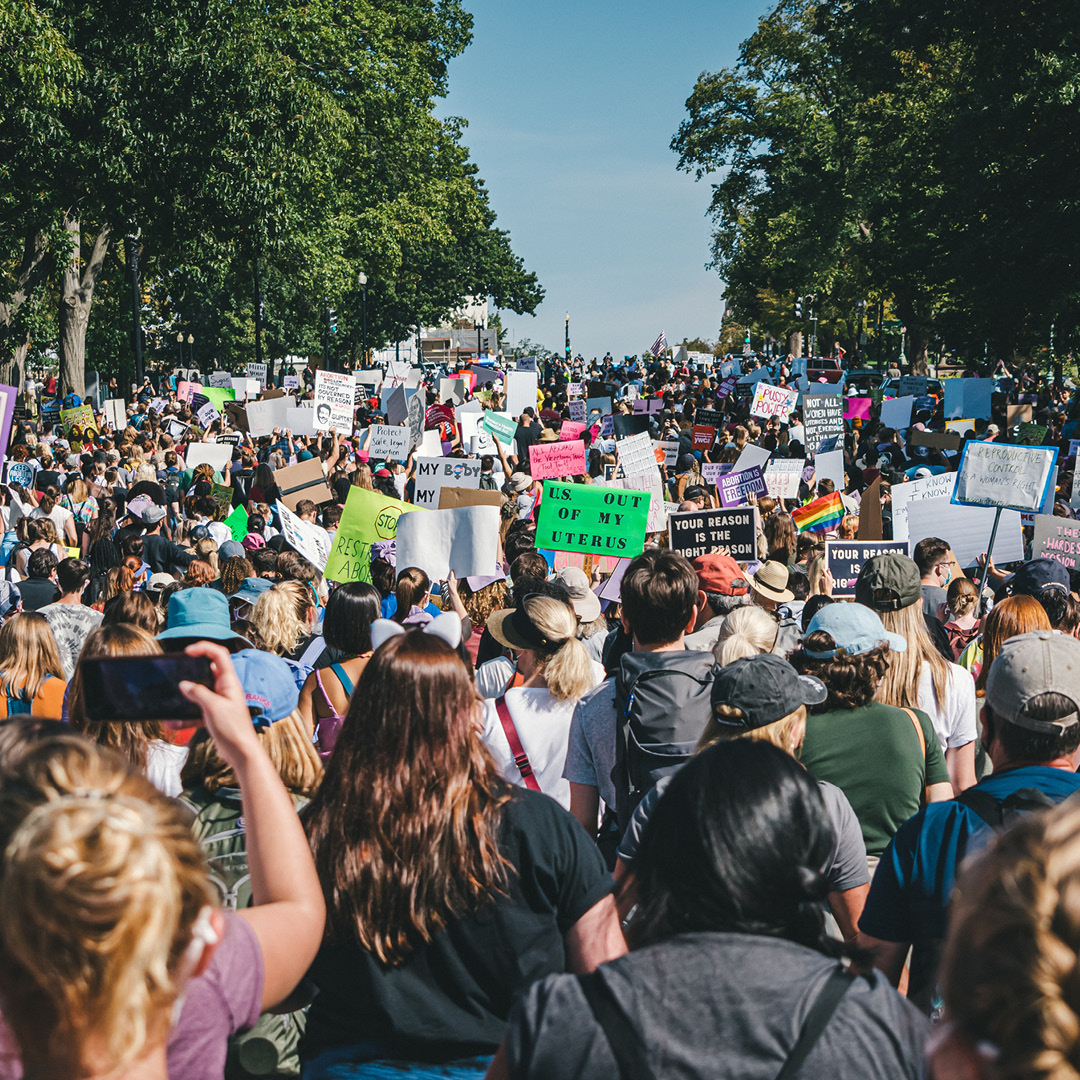 Despite Broad Support for Abortion Access, Many States Are Still Working to Restrict or Ban It
In a recent Spotlight Analysis, PRRI Research Assistant Madelyn Snodgrass divides states into four groups based on the legal status of abortion to analyze how it compares to public opinion. "In states where abortion is completely banned, 54% of people believe it should be legal in all or most cases, and support for legal abortion only increases in each more permissive state classification," Snodgrass explains. By partisanship, Republicans are the only group in which there is not majority support for legal abortion in any of the state classifications. Additionally, in all state categories, majorities of Americans in all age groups believe in maintaining abortion legality. In examining how abortion legality correlates to partisan tendencies of the states, around six in ten Americans in red and purple states (58% and 61%, respectively) and more than seven in ten Americans in blue states (71%) believe abortion should be legal in all or most cases.
---
Fear Pervades Tennessee's Trans Community Amid Focus on Nashville Shooter's Gender Identity
Matt Lavietes and Jo Yurcaba for NBC News report that following the fatal shooting at the Covenant School in Nashville this week, some conservativeshave blamed the shooting on the suspect's gender identity. The authors note that within 10 minutes of police saying that the suspect was transgender, the hashtag #TransTerrorism began trending on Twitter, with Republican lawmakers concluding without evidence that the shooter's gender identity was the motive for the shooting. Thus far in 2023, Tennessee lawmakers have passed a first-of-its-kind law that will criminalize some drag performances, and another that bans gender-affirming care for the state's minors. Last year, there were at least 140 incidents of protests and threats directed at drag events, according to the LGBTQ advocacy group GLAAD, including two incidents in the past week.
---
Percentage of Latino Catholics Eclipses White Evangelicals in Southwest
Russell Contreras for Axios News reports that in 2022, Hispanic Catholics accounted for the largest percentage of people who identify with a religion in the American Southwest, surpassing the share of white evangelicals in the region. Further, Contreras highlights that according to PRRI's annual AmericanValues Atlas, Latino Catholics have eclipsed white mainline Protestants in California, New Mexico, and Texas. Using previous PRRI data, the analysis finds that Hispanic Catholics' increase comes in tandem with an overall decrease in religious affiliation among all Americans. Contreras also notes that the percentage of Hispanic evangelicals in Texas grew by nearly 30% from 2013 to 2022, but the share of Hispanic evangelicals in New Mexico declined by 50% over that same time period.
---
Trump Likely to Be Arraigned on Tuesday
Jonah E. Bromwich, Ben Protess, and William K. Rashbaum for The New YorkTimes report that the charges against Donald J. Trump will be formally unsealed when he is arraigned, most likely on Tuesday of next week. According to people familiar with the matter, Trump has been charged with more than two dozen criminal counts. Ahead of the indictment, Robert P. Jones, Ph.D., wrote in his #WhiteTooLong Substack that PRRI data "suggests that even such an unprecedented event would have little impact on the support for Trump by white evangelical Protestants and other conservative white Christians." In a conversation on Julie Mason Mornings, PRRI's Research Director Natalie Jackson, Ph.D., stated: "There is a distinction between who is fully with Trump and who is going to support him as long as he seems to be the leader of the party. And those firmly with Trump seems to be about a third of Republicans. There is nothing that is going to shake these people away from Trump."
---
What's Buzzing?
Read PRRI's latest spotlight analysis here.