Democrats Announce Articles of Impeachment for President Donald Trump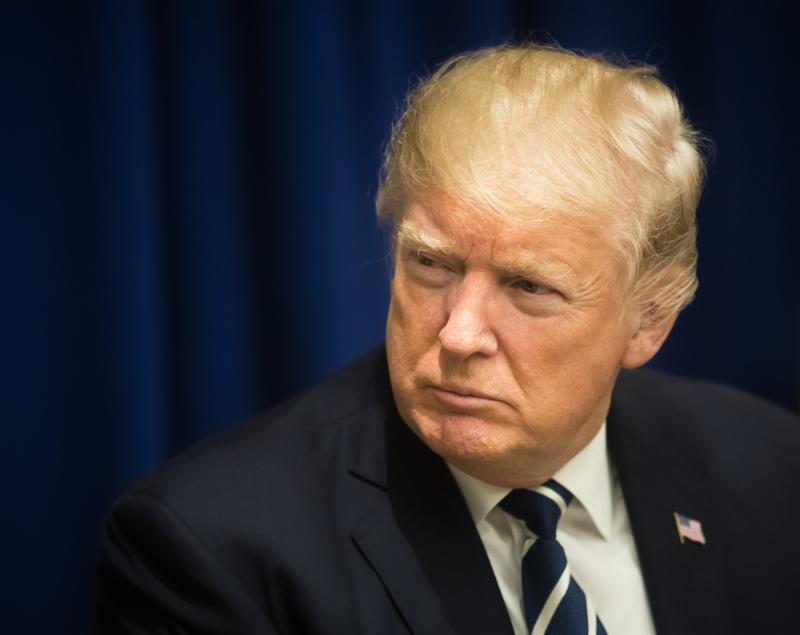 Democrats Announce Articles of Impeachment for President Donald Trump
In a Tuesday morning news conference, House Democrats announced plans to move forward with two articles of impeachment against President Donald Trump. The two articles are related to an abuse of power, and the obstruction of Congress by the president. Democrats scrapped plans to include a third article of impeachment related to obstruction of justice. "Our president holds the ultimate public trust. When he betrays that trust and puts himself before country, he endangers the Constitution, he endangers our democracy, and he endangers our national security," House Judiciary Committee Chairman Jerry Nadler (D-NY) said." PRRI data from October shows that the country is divided on impeachment. Nearly nine in ten (88%) of Democrats support impeachment, compared to Republican (7%) and independent (49%). 
Golden Globe Nominations are Once Again Mostly White and Male
Despite an impressive slate of films released by women in 2019, no women were nominated for three of the biggest categories at the 2020 Golden Globes. Nominations were announced on Monday and saw only men nominated for awards for best picture, best director, and best original screenplay. Among those snubbed was Greta Gerwig, who has received praise for her upcoming adaptation of "Little Women," and Ava DuVernay, who helmed Netflix's program, "When They See Us." DuVernay's omission also highlights the lack of artists of color nominated. Across 70 acting nominations, just three are black actors. According to Sonia Rao, the omissions are in line with the Golden Globes history. "The lack of recognition for women working behind the scenes is not out of character for the Golden Globes, which have only nominated five female directors throughout the past 76 ceremonies. Barbra Streisand is the only woman to have won, which she did for 1983′s 'Yentl,'" notes Rao in The Washington Post. In a 2017 survey of young people age 15-24, PRRI found that nearly half (45%) believed that the film and television industry promotes a negative stereotype of women. 
U.S. Supreme Court Upholds Ultrasound Law in Kentucky
The U.S. Supreme Court on Monday upheld a law in Kentucky that requires doctors to perform an ultrasound and play the sound of the fetal heartbeat to those seeking abortions. The ACLU had challenged the law, though ultimately, the Supreme Court declined to hear the case. "This is a HUGE win for the pro-life movement!" the Kentucky GOP tweeted after the court announced they would not hear the case. "This decision by SCOTUS to allow the lower court ruling to stand is a victory for the unborn!" The ACLU argued that there was no medical reasoning behind the law. "This law is not only unconstitutional, but as leading medical experts and ethicists explained, deeply unethical. We are extremely disappointed that the Supreme Court will allow this blatant violation of the First Amendment and fundamental medical ethics to stand," a lawyer for the ACLU said. PRRI data indicates that 43% of Kentucky residents believe abortion should be legal in all or most cases, 20% of Kentucky residents believe that abortions should be illegal in all cases, 31% in most cases.  
International LGBT Laws on Display at Miss Universe
On Sunday, the Miss Universe beauty pageant hosted its first openly gay contestant. Twenty-year-old Swe Zin Htet competed to represent her home country of Myanmar—a nation where homosexuality is criminalized. Though she failed to advance to the top 20, fans across the world say she has already made history by representing the LGBTQ community on a global stage. In an interview with People, she discusses coming out, and representing a country where homosexuality is a crime. "I have that platform that, if I say that I'm a lesbian, it will have a big impact on the LGBTQ community back in Burma," she says. "The difficult thing is that in Burma, LGBTQ people are not accepted," Htet said, adding "they are looked down on by other people and are being discriminated against." Though homosexuality is legal in the United States, LGBT citizens do not share the same legal protections in jobs, housing, and other public accommodations across the country. In Atlanta, where the Miss Universe competition was held, 68% of residents support expanded legal protections for the LGBT community. This is in line with the 69% of all Americans show say the same.