Deli Owner Offers Free Dish to Customers that Say 'Send Her Back'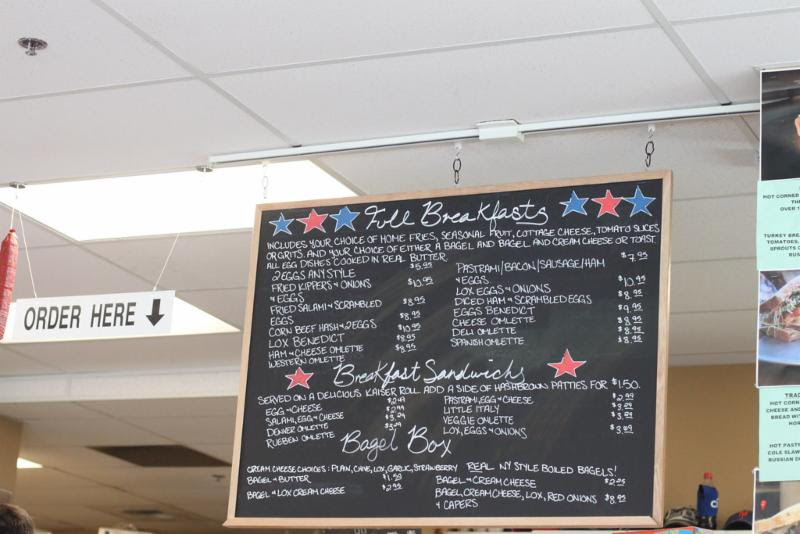 Deli Owner Offers Free Dish to Customers that Say 'Send Her Back'
Last Friday, John Canesa, owner of Canesa's Brooklyn Heros, posted a message on Facebook. The message read: "Meatballs made with beef today incase [sic] we offend any of our overly sensitive pork haters!! Free side when you say send her back! #canesasbrooklynheroes." The phrase 'Send her back!' alludes to a chant at a Donald Trump rally directed at Rep. Ilhan Omar (D-MN) days after the president tweeted a similar admonition. The California-based business owner was also evidently directing his comments towards Muslims. The post has since been made private or deleted, yet screenshots have disseminated over the internet. As a result, the restaurant now finds itself facing backlash from community activists as well as increased support from some patrons. A majority (54%) of Americans say that Donald Trump's decisions and behavior as president have encouraged white supremacist groups, including 83% Democrats and15% of Republicans, according to PRRI's American Values Survey.
After 20-year Hiatus, Federal Government to Resume Capital Punishment
On Thursday, Attorney General William Barr ordered the federal government to continue capital punishment after a 20-year pause. Barr has also directed the Bureau of Prisons to schedule the execution of five inmates after integrating an updated execution protocol. "The Justice Department upholds the rule of law—and we owe it to the victims and their families to carry forward the sentence imposed by our justice system," Barr said in a statement. Some legal experts argue that adopting the protocol will be a lengthy process that may not be finalized for months. "There is a legal process for a protocol to go into effect and there is a legal process for challenging the protocol," says Robert Dunham, Executive Director of the Death Penalty Information Center. A PRRI survey found that a majority (52%) of Americans say they prefer life in prison with no chance of parole, compared to 47% who say they prefer the death penalty. Two-thirds (67%) of Republicans prefer the death penalty over life in prison with no chance of parole for convicted murderers, while nearly two-thirds (65%) of Democrats prefer the opposite. 
Senate Republicans Block Election Security Bills
On the heels of Robert Mueller's testimony before Congress this week, in which he warned of Russian interference in the nation's election system for the 2020 election, Senate Democrats attempted to pass two bills that meant to address this potential issue. The bills would mandate that campaigns alert the FBI and Federal Election Commission about foreign offers of assistance, as well as permit the Senate Sergeant of Arms to offer voluntary cyber monitoring for accounts and personal devices of senators and their staff. Sen. Cindy Hyde-Smith (R-MS) blocked both bills, but didn't provide reason for her decision. Under Senate rules, any senator can ask for consent to move a bill forward, but any senator can also reject the bill. A PRRI/The Atlantic survey finds that close to half (45%) of the public say outside influence or interference from foreign governments is a major problem. While 68% of Democrats believe this is a problem, only 22% of Republicans agree.
Teenage Girls Attempt to Save the World From Nuclear War
"On a recent morning, 15 teenage girls and young women reported for duty at an office overlooking the Pentagon. Their mission: Save the world from nuclear war," reports Hannah Allam for NPR. The girls, under the tutelage of Stacie Pettyjohn, a political scientist at the RAND Corporation, are put through a war-game exercise on North Korea. Here's the scenario: U.S. talks with North Korea have gone nowhere, and a succession of attacks from both countries have pushed into open conflict on the Korean Peninsula. Half of the girls will join the blue team, assuming the roles of U.S. and allied South Korean generals, while the other half will go to the red team, playing North Korean leaders determined to stay in power. The students are then faced with complex ethical questions and dilemmas, making it similar to real life diplomacy. One of the teenagers, Crystal Lee, says that it hits especially close to home. "As a Korean American, I grew up in Virginia, but my parents immigrated fromSouth Korea," she said. "It puts a more real-life aspect to what we're doing today."