Dave Grohl Looks Forward to When the Live Concert Returns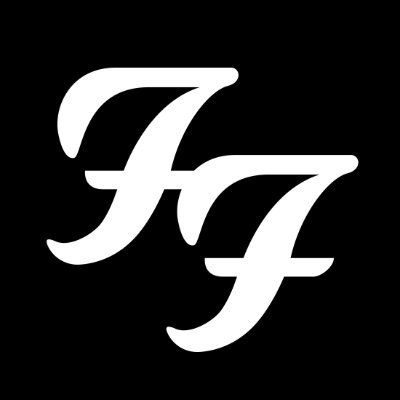 Dave Grohl Looks Forward to When the Live Concert Returns 
When PRRI asked Americans what activities involving crowds they were likely to avoid
 as a result of coronavirus, 80% said they would avoid going to concerts. In 
The Atlantic
, Dave Grohl of Foo Fighters pens a romantic look at the live concert experience, and wonders when it will be safe to sing together, again. "In today's world of fear and unease and social distancing, it's hard to imagine sharing experiences like these ever again," Grohl writes. He is confident that live concerts will return. "It's not a choice," he says. "We're human. We need moments that reassure us that we are not alone. That we are understood. That we are imperfect. And, most important, that we need each other."
Should Churches Be Open During the Pandemic?
PRRI 
data suggests that only about one in five (21%)
 Americans favor allowing churches and religious organizations to hold in-person services even when the government has issued a stay-at-home order. More than three in four (77%) oppose such a religious exemption. Across the country, lawsuits have been filed between religious organizations who wish to hold service and local governments with social distancing measures in place. Vice President Mike Pence recently came out in support of opening up churches. "We can do the social distancing," Pence 
says
. "People can, you know, sit a couple of seats apart. I'm sure churches and synagogues may consider adding additional services to be able to spread people out." 
Just over one in four Republicans (28%)
 say they favor allowing in-person religious gatherings, compared to one in five Democrats (20%).
Reports: Trump Administration Immigration Executive Order on the Way
According to 
PRRI data from March
, despite mixed views regarding immigrants' impact on the country, Americans largely view immigrants in a positive light. The vast majority of Americans say the phrase "hardworking" describes immigrants who are coming to the United States today either somewhat (45%) or very (40%) well. Despite this positive perception, reports have circulated that indicate the Trump administration will look to make some recent immigration restrictions permanent. "The president's immigration advisers are drawing up plans for a coming executive order, expected this month, that would ban the issuance of some new temporary, work-based visas," the Wall Street Journal 
reports
. "The order is expected to focus on visa categories including H-1B, designed for highly skilled workers, and H-2B, for seasonal migrant workers, as well as student visas and the work authorization that accompanies them." 
Data shows that (60%) Americans
 who live in battleground states or Republican or Republican-leaning (59%) states support restrictive immigration policies.
Study Says Nondiscrimination Protections Could Save Lives
A recent study published in JAMA Psychiatry posits that suicides in the LGBT community would drop if there were widespread nondiscrimination protections. 
Currently, 72% of Americans favor laws that would protect LGBT
 people from discrimination in jobs, public accommodations, and housing, including 30% who strongly favor the policy. Only about one in five (21%) Americans oppose these protections. "In the setting of rising suicidality among gender minority individuals in the U.S., consideration of health insurance nondiscrimination policies as a mechanism for reducing barriers to care and mitigating discrimination is warranted," the 
study
 finds.
'Saturday Night Live' Airs Socially Distanced Finale 
For the third time since stay-at-home orders made Saturday Night Live impossible to produce in person, NBC aired a socially distanced version of the program. The season 45 finale closed with a tribute to New York City, as the principal cast members dream about returning to their normal lives in New York City. "'Dreams' functions both as one of those rare ethereal sketches 'SNL' does every so often…that hit hard, and offer a fine farewell to the season, as every cast member dreams of a non-quarantine future," writes LaToya Ferguson in 
IndieWire.