Data Reveals the First Word Americans Connect to Trump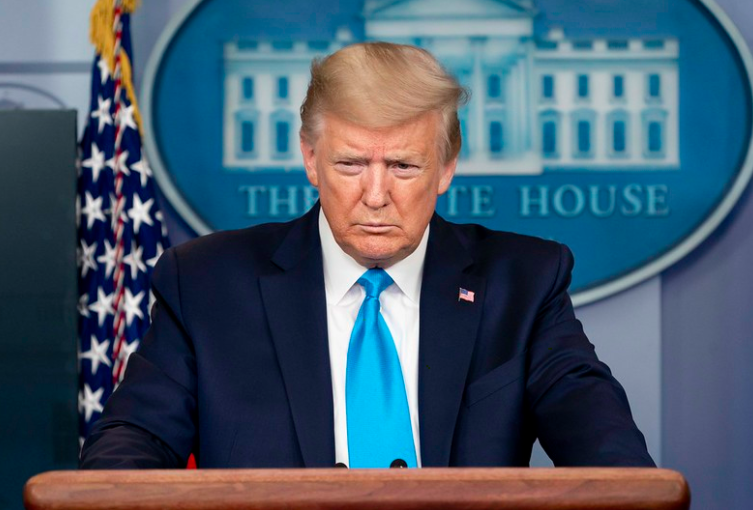 Data Reveals the First Word Americans Connect to Trump
A recent PRRI Spotlight Analysis from Research Assistant Daniel Greenberg
 reveals the most frequent responses Americans had when asked to say a single word that first comes to mind when thinking of President Donald Trump. The data Greenberg compiled from the 
2019 PRRI American Values Survey
 shows that 62% of respondents answered with a negative term. More than one in four (26%) said something positive, and 12% answered with a neutral word. "Looking among Americans who are negative to Trump, they can be categorized into four separate groups," Greenberg notes. The four categories for survey responses fall within Negative Intellect, Extremely Negative, Negative Personality, and Negative Ego.
LGBT Teens Face Rejection at Home
Nearly half (47%) of Americans who identify as LGBT 
are between the ages of 18-29, according to recent PRR data. During the coronavirus pandemic, many in this age group are returning to family situations that may become uncomfortable due to stay-at-home orders. Psychologist Megan Mooney tells NPR that the home can often be a place of hostility for LGBT young people. "Returning to the family home can be traumatizing all over again, she says, especially if parents or siblings reject them or are even hostile. She says LGBTQ young people have a high likelihood of having experienced a lot of trauma and stressful life events already; that means the impact of returning to an unsupportive home is dramatically magnified," reports 
NPR
.
E.J. Dionne Jr. Bemoans U.S. Supreme Court Electoral College Case
PRRI data shows that more than six in ten (65%) Americans believe that presidential elections should be decided by popular vote, while about one-third (32%) prefer the electoral college. In The Washington Post, columnist E.J. Dionne Jr. analyzes recent arguments at the U.S. Supreme Court over whether an elector must cast his vote along with the popular vote of their state. "The case before the Supreme Court makes plain the absurdity of how we choose our president. The entire presidential campaign is waged on the premise that the people decide. And victors inevitably claim to be 'the people's choice' — even if they lose the popular vote," Dionne Jr. writes. The court has yet to release their decision on the case.
FX To Explore Last Days of 'Jane Roe'
A majority (54%) of Americans say that they believe abortion should be legal in all cases, according to PRRI data from 2018. On Friday, the decades-long national debate on abortion will continue with the release of AKA Jane Roe on FX. The television program documents the last recorded interviews with Norma McCorvey — known by the legal pseudonym "Jane Roe" — who was the plaintiff in the U.S. Supreme Court Roe v. Wade. McCorvey, who died in 2017, became an anti-abortion activist later in life. Additional PRRI data shows that 38% of Americans believe that abortion could be made illegal in their lifetime.
Tracing the Origin of Societal Quarantine
In a recent piece for The New York Times Brandi T. Summers looks at what she believes is a societal quarantine against black Americans that has been going on for centuries. Summer traces this separation from times of slavery and the Jim Crow South to modern day. "The American state has restricted black people's mobility at least since the time of slavery. These regulations included convict leasing, Black Codes, loitering laws, redlining, racial zoning, redistricting (legal and illegal), the prison-industrial complex and increased surveillance. This history has given us entire cities built to shepherd black labor and presence," Summer writes. PRRI data from 2018 found that 61% of Americans believe that white people have certain advantages in society based on the color of their skin.