Critical Issues for Democrats and Republicans in 2020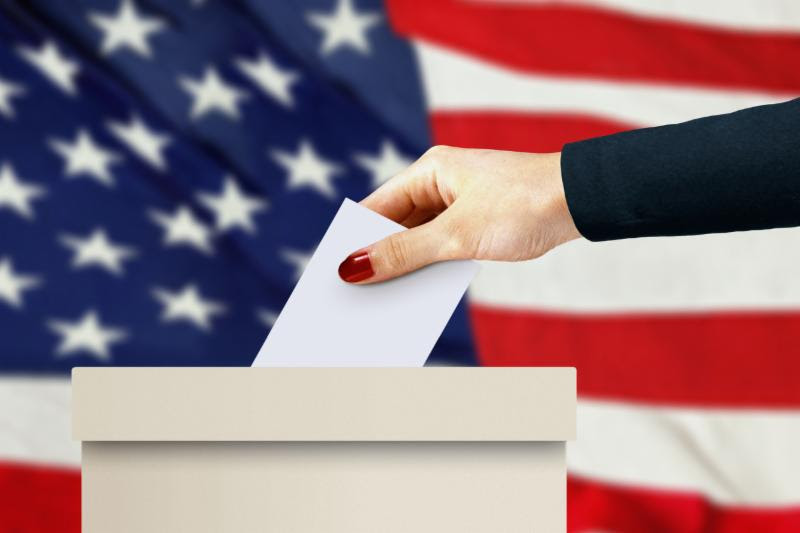 Critical Issues for Democrats and Republicans in 2020
The U.S. Conference of Mayors and National League of Cities have recently released 2020 agendas for Democratic candidates if elected. These plans outline subject areas and address cities' most pressing issues that they hope the 2020 Democratic presidential candidates can focus on. Kim Hart of Axios reports that among the issues mentioned, infrastructure, housing, gun control, climate change, and workforce development top the list of priorities. Recent PRRI data shows that there is little common ground between what Democrat and Republican voters perceive to be critical issues in the country. None of the top three critical issues for Democrats overlap with the top three critical issues for Republicans. Like Americans overall, Democrats are most likely to regard health care (77%) as critical. But Democrats rate climate change (72%) and foreign interference in presidential elections (63%) as the next most critical issues. By contrast, Republicans' top three critical issues are terrorism (63%), immigration (60%), and crime (50%).
PRRI Fellows Examine Republicans, Hispanic Voters, and Abortion
In a recent piece for Morning Consult, PRRI Public Fellows Janelle Wong and Stella Rouse look at the Republican push to court Hispanic voters. "The GOP is already test-driving messages emphasizing social conservative policies like abortion in an attempt to win minority votes, especially Hispanics," they write. Using PRRI data, the authors show that Hispanics born inside and outside the United States have very different views on the topic of abortion legality. "Hispanics, especially those who are religious, do appear distinctly conservative when it comes to the issue of abortion. Less than a majority of Hispanics (45 percent) support abortion being legal in all or most cases. In comparison, majorities of blacks (58 percent), Asian Americans (60 percent) and non-Hispanic whites (55 percent) polled by PRRI say this should be the case," they write. Though PRRI data shows that Hispanics show slightly less support for abortion rights than other minorities, it will likely not be enough to drive Hispanic voters to Republican candidates. 
Fox Host Sues Network for Sexual Harassment
Fox Nation host Britt McHenry sued the network this week citing sexual harassment and retaliation for reporting explicit messages sent to her by her former co-host, George Murdoch, also known as "Tyrus." McHenry produced messages allegedly sent from Tyrus that are of an overt sexual nature. In recent years, Fox News has had several high profile sexual harassment suits levied against its stars. "It is no wonder, against this backdrop, that Ms. McHenry's harasser felt emboldened," said the lawsuit. "In accordance with Fox News' long history of tolerating sexual harassment and targeting women who report it, Fox News then punished the victim and rewarded the harasser." With her lawsuit, McHenry is the latest Fox personality to go public with allegations of harassment and a toxic work environment. Some of these allegations are explored in the upcoming film about the #MeToo movement, "Bombshell." PRRI data shows that almost half of Americans say that the #MeToo movement has had a positive impact. About half (48%) say it has helped address sexual harassment and assault in the workplace. Less than one in five (18%) say it has led to the unfair treatment of men, and 16% say it has not really made any difference. There is a sharp gender divide on the impact of #MeToo. Women are more likely than men to say that #MeToo has helped address sexual harassment and assault in the workplace (53% vs. 42%), while men are more likely than women to say that the movement has led to unfair treatment of men (23% vs. 14%)."
Number of Abortion Clinics Plummets as Women Seek Independent Options
According to a recent report on where women get abortions, the number of independent clinics in the United State has fallen by over 30%. The majority (58%) of abortion-seeking patients go to an independent clinic, compared to 37% who go to Planned Parenthood and 1% who go to a doctor's office. The study correlates this growing trend to the lack of abortion availability in several states. "This is a time of nearly unprecedented attacks on abortion access, targeting clinics like us," Amanda Kifferly, vice president for abortion access at The Women's Centers in Connecticut, says. According to ABC, this is the last independent clinic remaining in the state. PRRI data shows that a majority (54%) of Americans believe abortion should be legal in all or most cases. In Connecticut, that number rises to 63%.